Hold. The. Phone. ☎️

This is a big one. 🌋

Do you ever wish you could create a payment plan that wasn't monthly? Maybe every 2 weeks? Or once a quarter?

NOW YOU CAN!

We now have lots MORE choices for payment plans! You can now create a plan that hits:
🗓 Weekly
🗓 Every 2 weeks
🗓 Monthly
🗓 Every 2 months
🗓 Every 3 months
Here's our help page with the full scoop on payment plans if you want to learn more.

But wait, there's more!
A Full Record Of Your Client's Emails
You told us you'd like more visibility on exactly what your clients are receiving from Paperbell. Well what can I say – your wish is my command!

We've added an "email logs" section to your client area. This shows every email your client receives from Paperbell, whether it's an automated email that you've created or a notification email from us.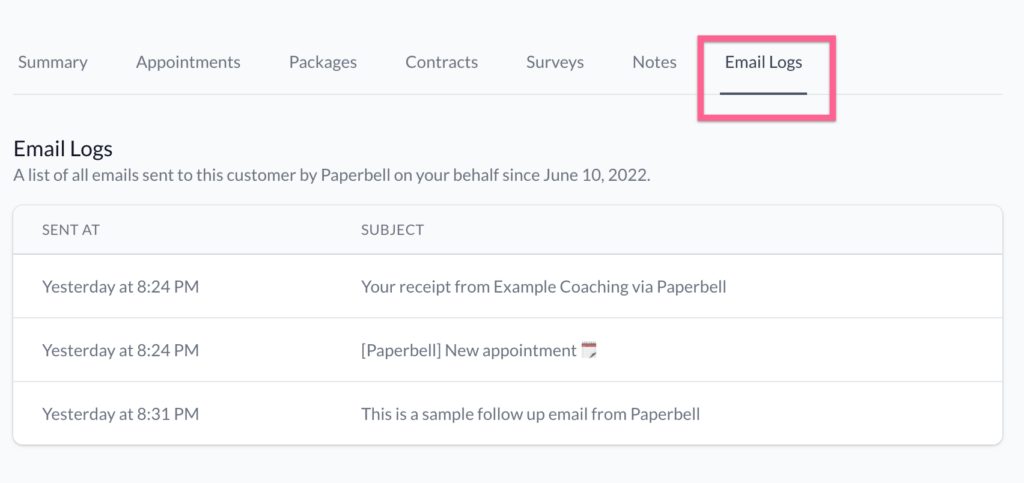 Confirmation Codes Happen Less Often
This update is a little hard to describe, but I thought you'd want to know about it, since it's something we get a lot of questions about. Sometimes your clients will need to enter a confirmation code to book using Paperbell, but now that happens much less.

If a client is booking a discovery call with you for the first time they will likely not need to enter a confirmation code; they can just breeze right through the booking.

There are still some times when we need to confirm who the customer is – for example if they're signing a contract, or if they're logging back into an existing account from a new device or browser.