Two small-but-powerful updates for you this week –
First off, raise your hand if you maaaaybe have too many packages.
You know, you ended up creating a custom one for one client, changed your mind about one, were playing around with some . . . and now your package page is less "tightly curated collection" and more "cereal aisle at the grocery store"?
No problem!
Because you can now SEARCH your packages. The search covers the package name AND full description so it should be easy peasy to find whatever you're looking for!
You won't be able to miss it, just go to your packages page and check out the search field on top.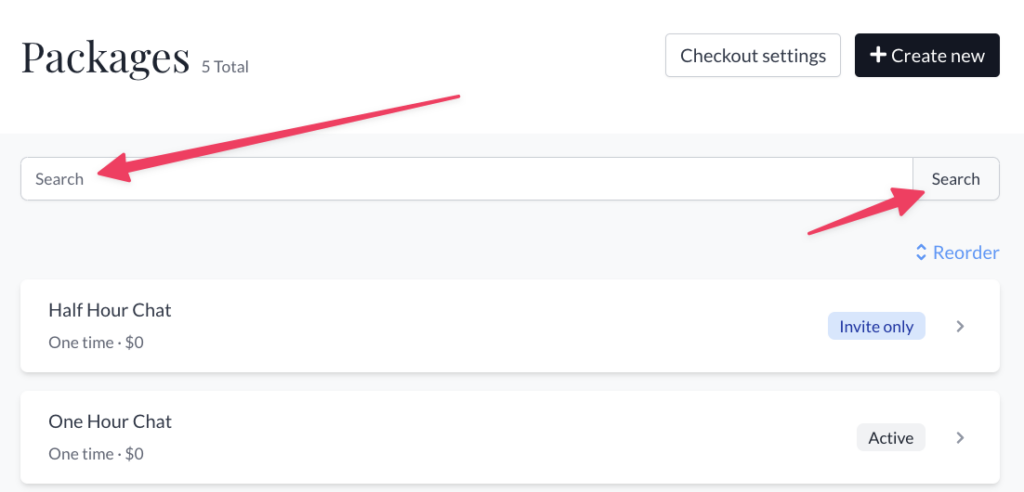 Update numero dos: an easier way for your clients to buy more from you!
(Sounds good, right?)
When your clients go to their client portal at PaperbellClient.com (remember that URL the next time a client asks where to go!) they'll now see something new in their top nav – the word "Shop".
This takes them straight to YOUR Paperbell shop to BUY MORE COACHING!
So take a quick peek at it to make sure it's looking good! (Here's how to add images if you haven't done that yet.)
As always, we are listening to your feedback so please keep it coming! Your ideas are what continue to make Paperbell the best software out there for online coaches.