First, go to your packages page, click the package you want to modify, click the "Landing page" tab then click the "Modify" button. Here's a video of that process: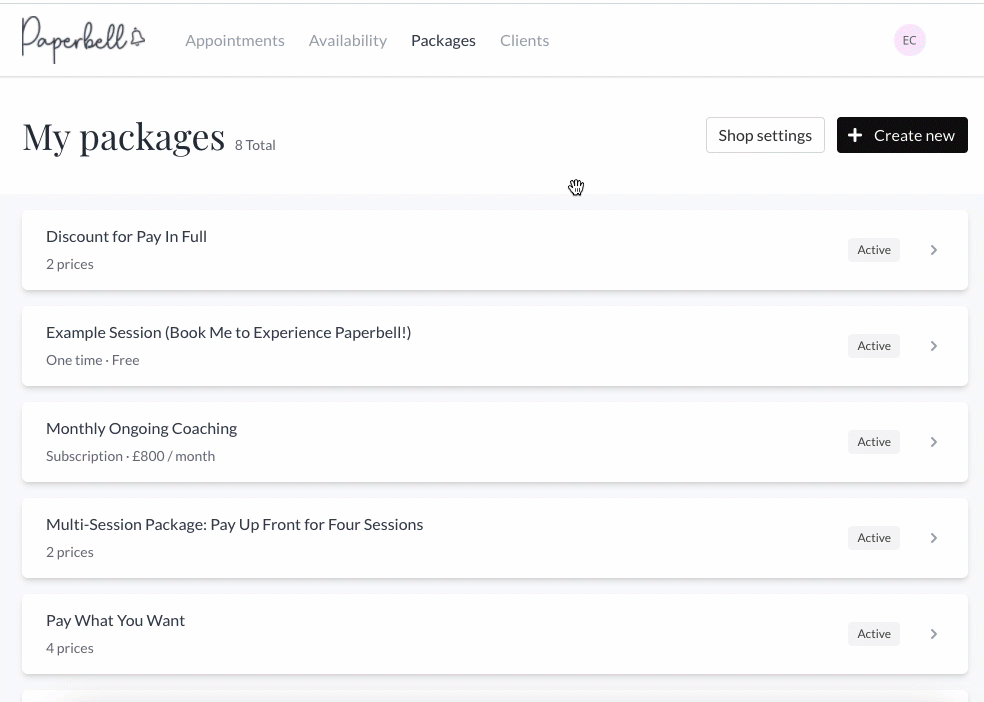 Then, insert your cursor where you'd like the image and click the little paperclip icon: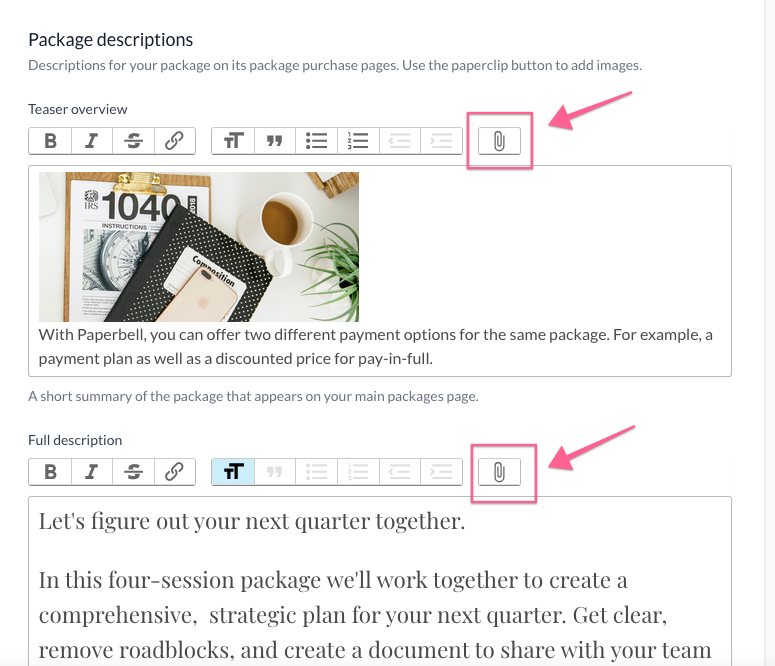 Note that you cannot resize images in Paperbell, so make sure they're sized correctly. Images will all appear left-aligned.
keywords: pictures, images, photos