What will Paperbell look like for my clients?
Paperbell puts the entire client experience in one place. This means that paying for the package, scheduling sessions, answering surveys and delivering information or additional resources is all done inside Paperbell. (So all of those things are actually tied together! Hooray!)
Here's a step-by-step breakdown:
1. Your client clicks a link from your website, email, or social media and lands in your Paperbell shop or package landing page: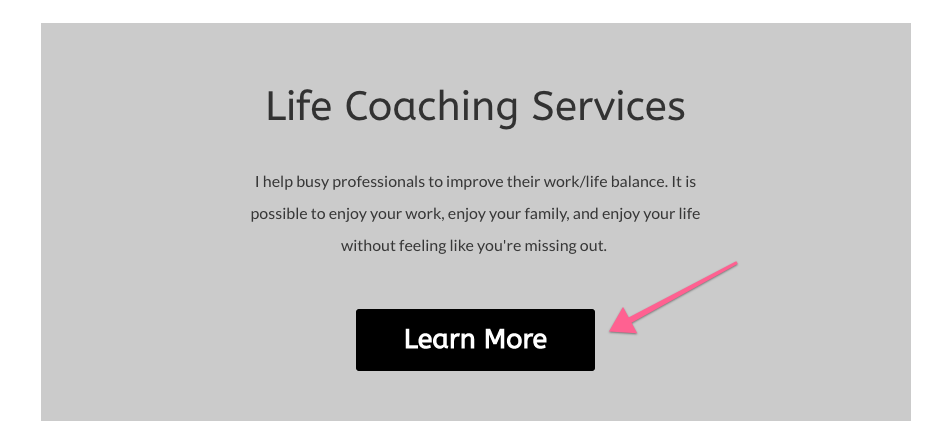 (In this example, you'd link your Paperbell shop or individual package landing or booking page in the 'Learn More' button. Here's how to do that.)
2. The client goes to your shop or package page and learns everything about your package (Here's an example shop)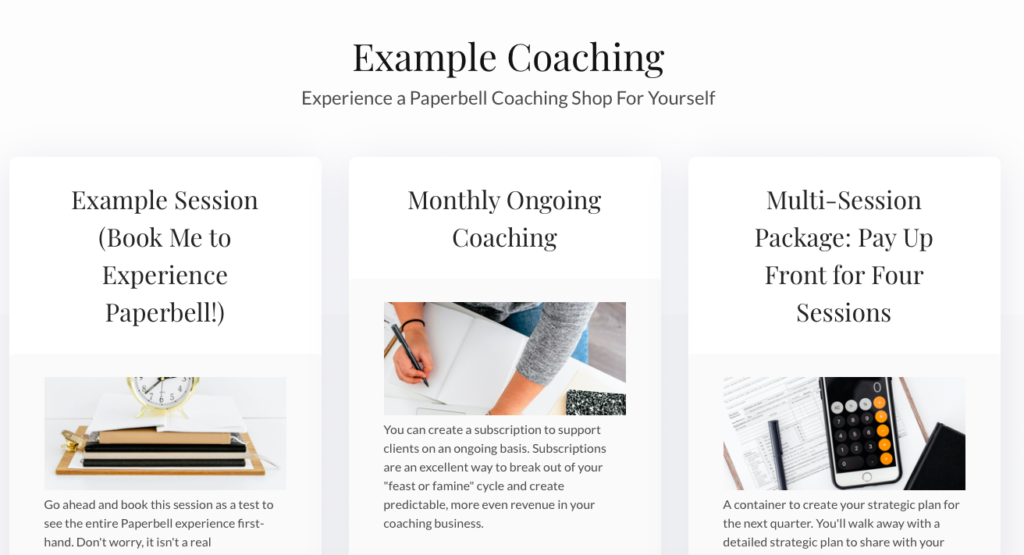 3. The client schedules their session or sessions. If it's a multi-session package your client can book all of the sessions up-front or log in later to book more sessions
4. If you have a contract, the client signs the contract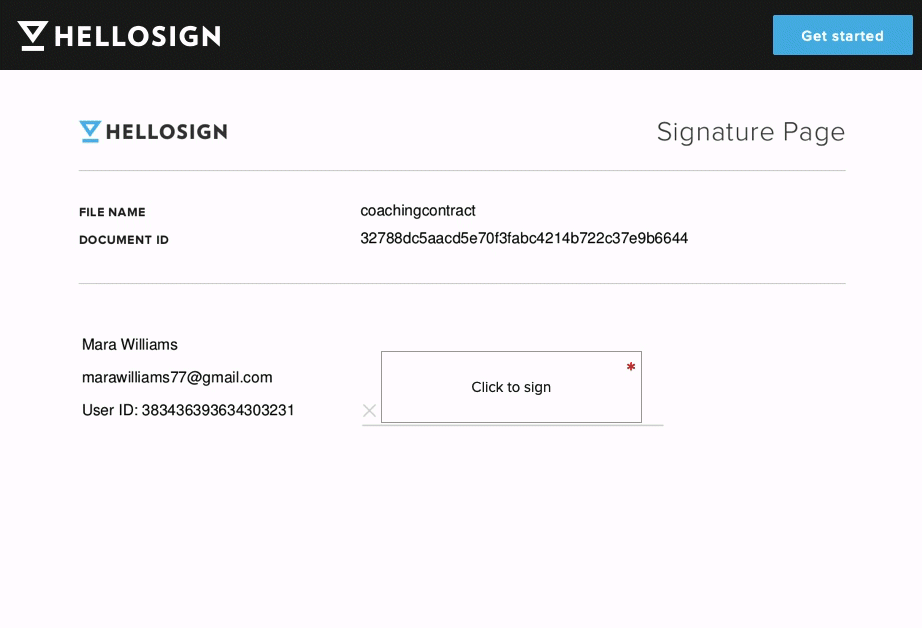 5. The client buys your package using a credit card or PayPal
All packages are paid up-front, subscriptions are automatically charged monthly until you or your client cancels.

You can also create instalment plans with one payment up-front followed by a set amount of additional payments monthly. (Or create free packages, where the payment screen will be skipped entirely.)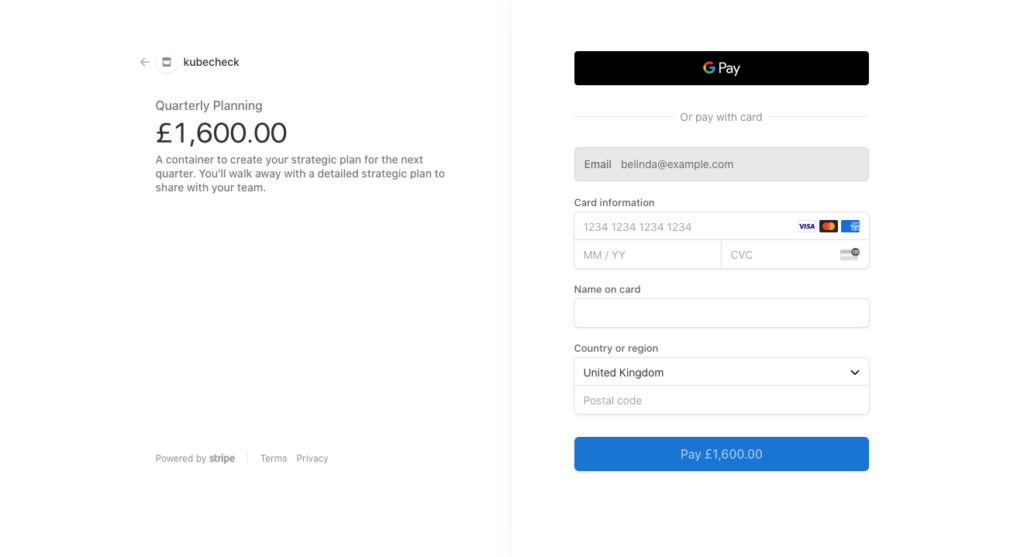 6. If you have a survey, the client fills out your survey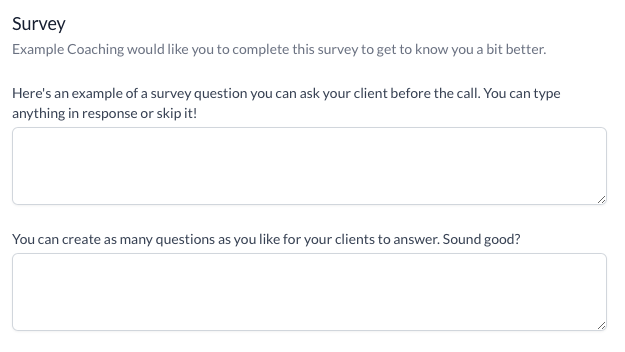 7. The client receives emails with all of the information they need to know
With Paperbell you can automatically schedule an email to go out when a package is purchased, before a session and after a session. This is where you can include any extras like resource access, downloads, links to any groups or forums, etc.
Clients will also receive a Google Calendar invitation for any sessions book which includes your meeting link as well as contact information for you and your client.
What if my client doesn't use Google Calendar?
Not a problem!
If you or your clients do not use Google as your main calendar you will still be able to add Paperbell appointments. When the "Google Calendar" event invitation comes, you or your clients can click to download the attachment that comes with the email, it's called invite.ics
When the invite.ics file is opened it will add the appointment to any calendar – Apple Calendar, Outlook, etc.
8. The client can log back into their Paperbell client portal anytime
Your client has 24/7 access to their client portal where they can:
Make new appointments
View or change existing appointments
See a complete history of appointments and purchases
Review their survey answers or answer surveys
Download signed contracts
Access any downloads
Here's a video overview of the client's Paperbell portal:
If you'd like to direct clients to this portal, here it is.
Experience it for yourself