Do you have an event in google cal that doesn't seem to be showing up in Paperbell?
It's likely because of Google's free/busy setting.
Paperbell only blocks off time as unavailable if a google calendar event is on the "busy" setting. So all of your calendar events must be "busy" to be recognised by Paperbell.
To find your busy setting, first click Edit Event in Google calendar.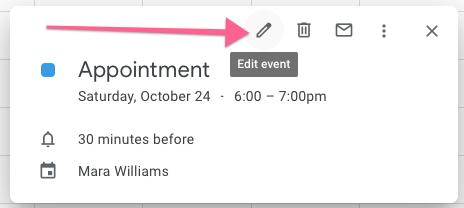 Here's what you're looking for on the settings screen: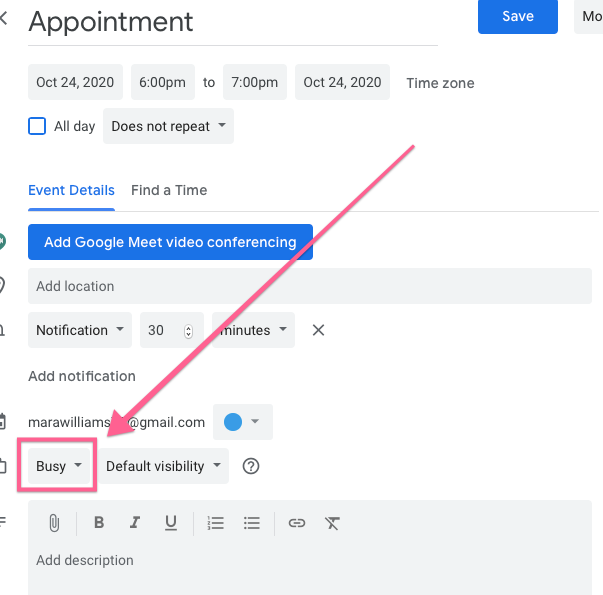 Google generally defaults to busy, except in the case of all-day events.
When you add an "all-day" event, Google will usually mark it as "free"!
So if you've attempted to block off time in your google calendar, but those days are still showing as available for appointments inside Paperbell, this is likely why.
To solve it, just go into your Google calendar and make sure all events (and all-day events) are on the "busy" setting.
keywords: availability not working, showing me as free, showing me as available, google calendar not syncing