How do I find my booking/scheduling link?
In Paperbell, scheduling/booking is based on packages. Clients book a specific package, rather than scheduling general time with you as they might via scheduling-only tools.
For example, you might create a free discovery session and a 3-session package. If you'd like someone to book a discovery session, you send them to that specific link. And if you want them to book a 3-session package, you send them to that link. If you'd like to send your clients a choice of all of your public packages, you can send them to your shop page.
You can read more about this on our website integration page.
OK, now how do I find these links?
Your scheduling link lives inside your packages. You can send your client to the package page which provides an overview of the offering, or straight to the scheduling page.
To find your scheduling link, click on or create a package from your packages page. You'll find the scheduling link in the "Sharing" section.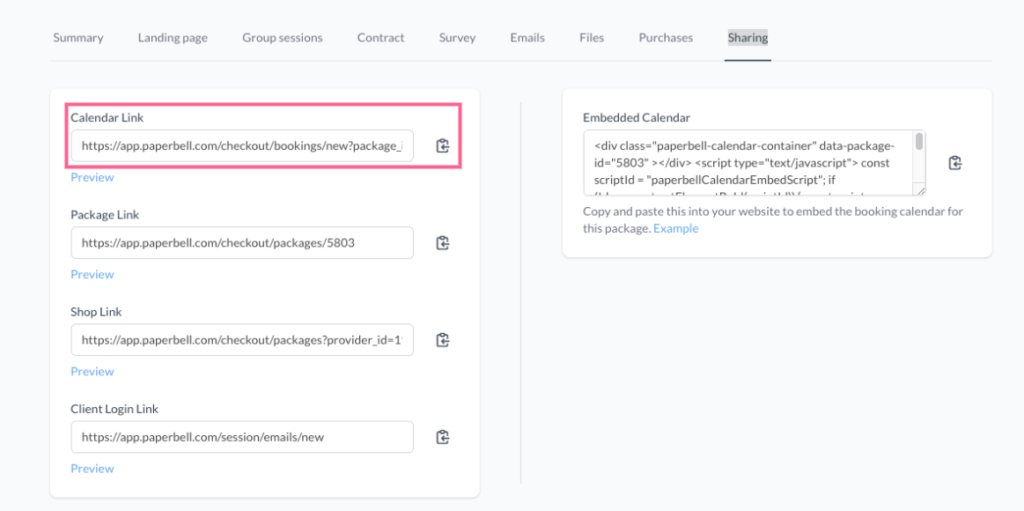 How do I make sure my client was actually invited to the appointment, and has all of the correct information?
You and your client are automatically invited to the same google calendar event, which allows you to double-check that your client has the correct information on their calendar.
Look in the calendar guests section to confirm that they've received the invitation: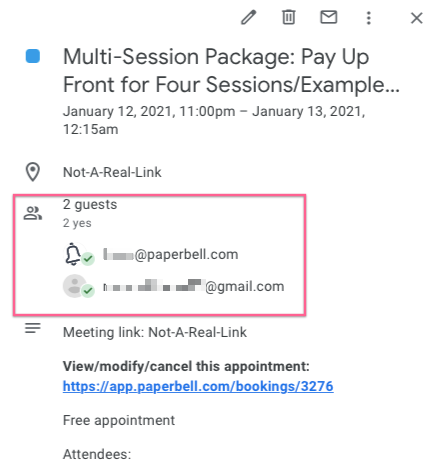 keywords: booking, scheduling, confirm, calendar, invite