Do you use Outlook or iCal as your main calendar? No problem! You will set up a one-time sync to sync your calendar with Google, then connect that Google Calendar to Paperbell.
How to Connect iCal to Your Google Calendar
Sign in to icloud.com/calendar/ – please note this task can't be completed with the desktop app, you have to use the website
Click on the very light grey "signal" icon next to your calendar name (look closely, it's very faint and can be tricky to spot!)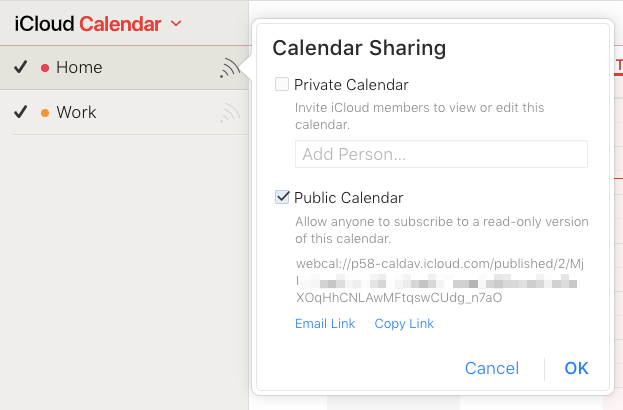 3. Check the "Public Calendar" option and then click "Copy Link" (please note that this means your calendar is published online, but it can only be accessed by someone who has this exact link)
4. Open up Google Calendar (if you don't use Google Calendar, create a free account for this purpose)
5. On the bottom left side, click the + button next to "Other calendars" and select "From URL"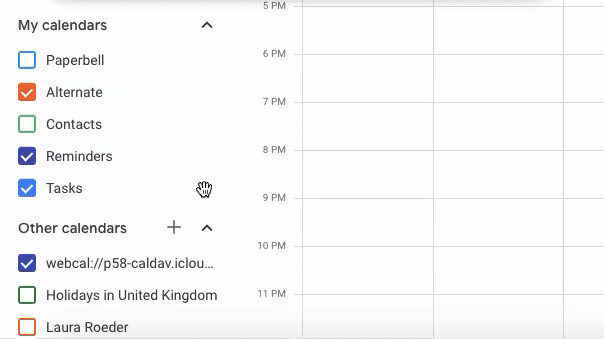 6. Paste in the link you copied from iCal (you do not need to check the "make calendar publicly accessible option). You can add multiple iCal calendars.
7. Go to your Paperbell calendar sync settings and make sure to check the boxes to "sync" any iCal calendars you have imported. Note that they will appear as their calendar name in iCal (the defaults are "work" and "home")
8. Finally, you'll want to "push" your Google Calendar to iCal so that Paperbell events show up on your iCal. Here's how to do that.
Ta-da! Your iCal is now continuously synced with Google Calendar!
How to Connect Outlook to Your Google Calendar
1. Log in to your Office 365 account and navigate to Outlook by clicking on the app launcher (the nine dots in the top left corner) and selecting the Outlook icon.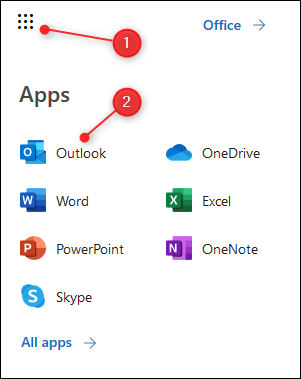 2. Click on Settings > View all Outlook settings.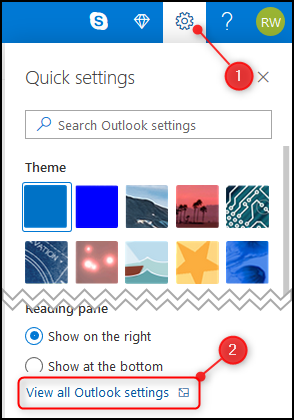 3. Open Calendar > Shared Calendars.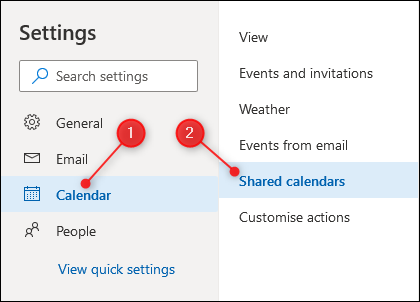 4. In the "Publish a calendar" section, choose the calendar you want to share (if you've only got one Calendar set up it will just be called "Calendar"), select "Can view all details" in the second dropdown, and click "Publish."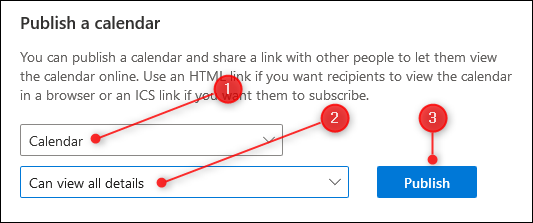 This will create two links: an HTML link and an ICS link. The HTML link allows people to view your calendar in a browser and the ICS link will enable people to import your calendar into their calendar program.
5. Click the ICS link, and a menu will appear. Select the "Copy link" option to copy the link to your clipboard.
6. Open up Google Calendar and click on the "+" sign next to "Other calendars."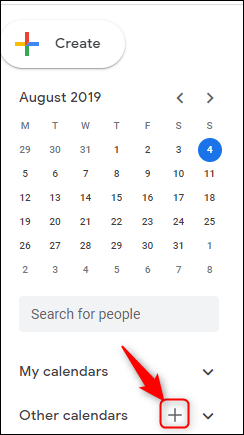 7. In the menu that appears, click "From URL."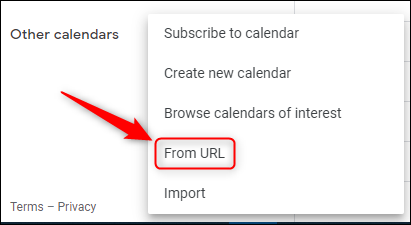 8. Paste the ICS link you copied from Outlook and click "Add calendar."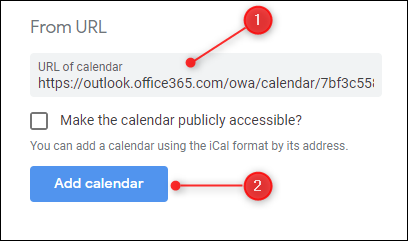 9. Exit out of Settings and check that the calendar has been added.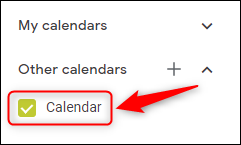 The calendar will sync up with your Outlook calendar as long as you stay subscribed. It may take a few minutes for changes to the Outlook calendar to be reflected in Google Calendar (or it may be almost instantaneous, depending on when Google looks for new information), but your Outlook events should appear pretty quickly.
10. Go to your Paperbell calendar sync settings and make sure to check the boxes to "sync" any Outlook calendars you have imported.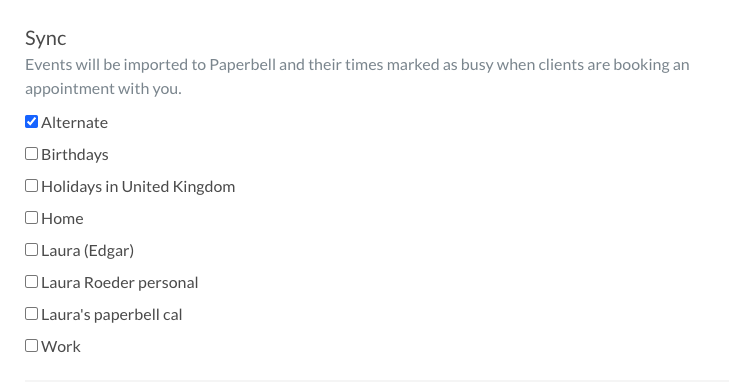 How to Sync Google Cal Events Back To Your Outlook Calendar
The above steps pull your Outlook calendar into Google, but do not accomplish a "two-way sync." In order to push your Google Calendar (and therefore Paperbell appointments) on to your Outlook calendar, follow these steps.
keywords: IOS, mac, apple, ical, icloud, microsoft exchange, outlook 365