How do I create custom Terms & Conditions for my clients to agree to?
Paperbell includes terms and conditions which (if utilised) will be linked to on all of your package pages and are automatically agreed to by the act of booking a package. You can customise your terms and conditions on your shop settings here.
Here's what your terms and conditions link will look like on your package page (go here for a live example):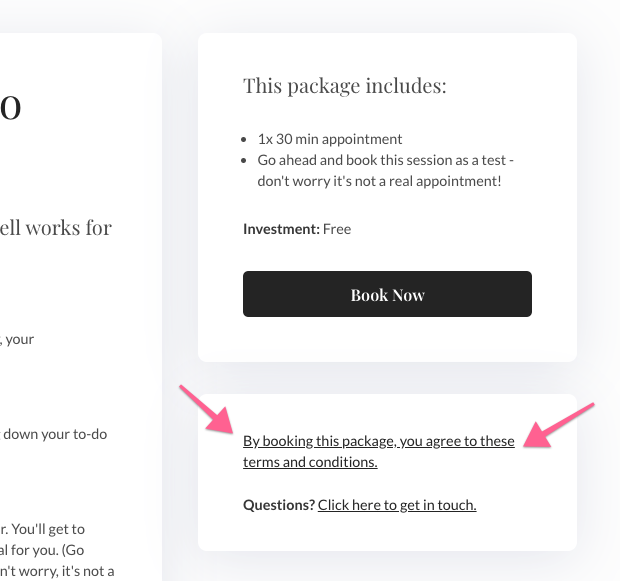 What should I put in my terms and conditions?
We recommend the templates from Coaches & Co, or check out our blog post on the topic here.
Can I provide a contract to sign?