Need to generate a client coaching log for your International Coaching Federation ACC, MCC or PCC application?
Paperbell has got you covered! We automatically generate a log of every paid and pro-bono hour spent coaching clients.
To access your automatically generated CSV report, click on your icon on the top-right side of Paperbell then click "ICF Client Coaching Log."
Download a CSV Spreadsheet of Your ICF Client Coaching Log
Go to your ICF Client Coaching Log and click the "Export CSV" button. This will automatically start a download of your entire client history of coaching hours from Paperbell.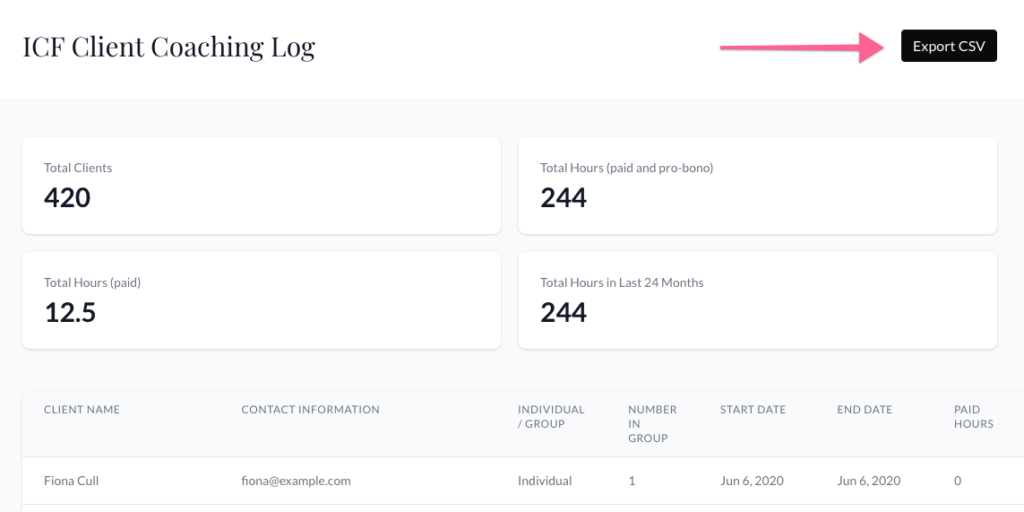 keywords: spreadsheet, excel, ACC coaching, hours, tracking