Call it what you will, Paperbell's got it!
Surveys are tied to packages, and will display to a client during the purchase process.
To find or create a survey, click on a package on your packages page, then look for the "Survey" tab.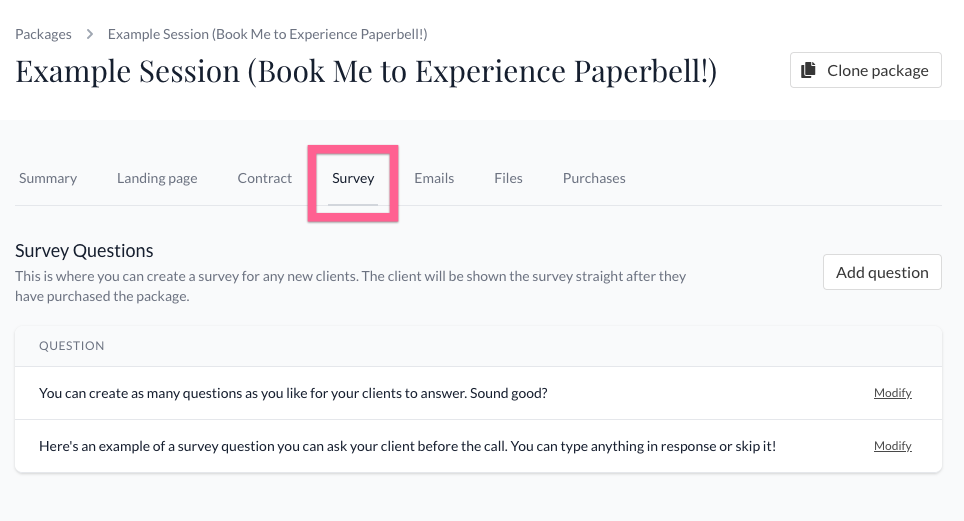 Clients see surveys as the final step of their checkout process. They can also return to their survey later and modify or fill out their answers.
How many survey questions can I have?
As many as you like!
Can I send a survey after each appointment?
Paperbell can only provide one survey per package. If you'd like to send a survey before or after each individual appointment, you can do so by linking to an outside survey via your automated emails.
Where can I find my client's survey answers?
Go to your clients page, then click on a client's name. Look for the surveys tab and click on the name of the package associated with the survey you'd like to see.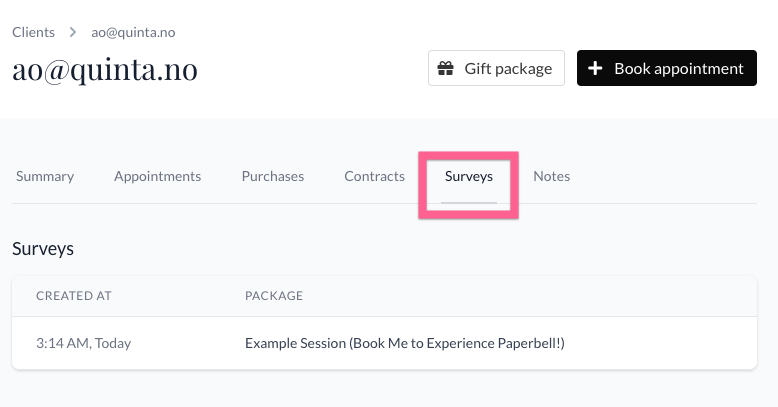 Where can my clients view or change their survey answers?
They can go to https://app.paperbell.com/files/ and then look for the "Survey" tab. Here they can view their answers, fill out the survey for the first time, or change their answers.