You told us that you have VIDEOS that you want to share with clients. So now you can!
Here's how to share video content inside your Paperbell packages:
Go to the package that your video is associated with and click the "files" tab
Click "add link"
Enter the title of your video (this will show to clients) and the URL from your youtube video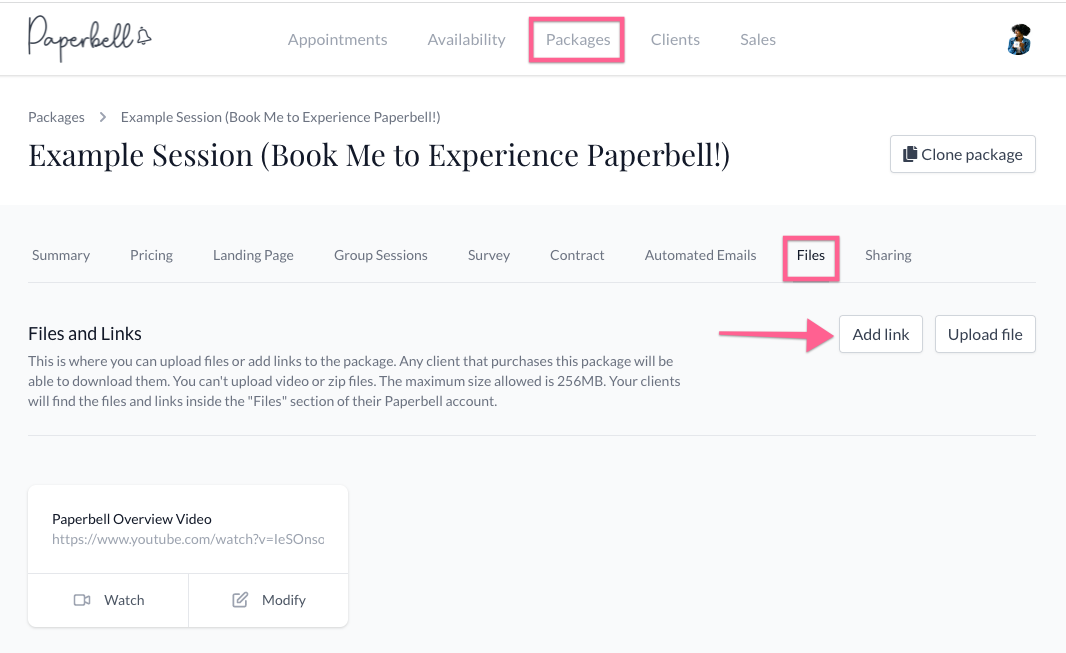 Ta-da! The video will now automatically appear in the client portal for anyone who has purchased that package. (Yes, it will also show up for those who purchased before you added the video.)
Here's what it looks like for your client: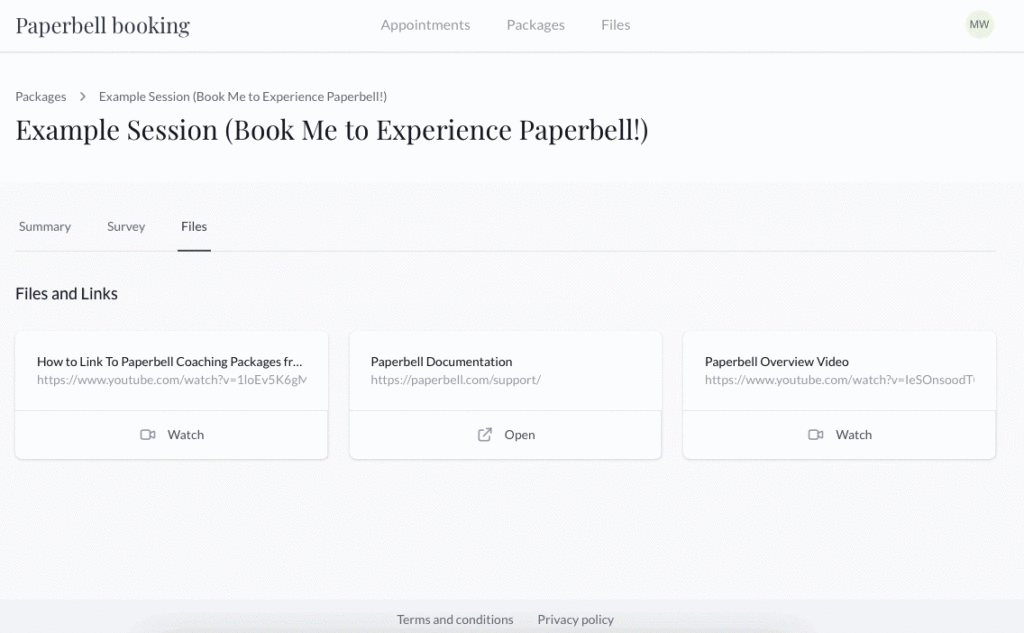 FAQs
Can I link from any platforms other than youtube?
Not at this time, but please reply to this email and let us know if there's another platform you currently use that you'd like to embed from!
How can I link to a video that I don't want to be public?
Simply use youtube's "unlisted" setting – this means that there's no way to discover your video on youtube.
Can I upload my video file right to Paperbell?
No, you'll need to upload it to youtube first. If you don't already have a youtube account they are free to create, and you actually have one automatically tied to your gmail or gsuite email address.
How can I change the order that my videos appear?
Videos appear in alphanumerical order. So the easiest way to display them in a certain order is to put a number in front of each title. For example:
Start here! Introduction to Luna Coaching
What is emotional intelligence?
How to train your brain