In Paperbell, online courses live within packages. A package can include online material only, or you can deliver it alongside 1:1 or group coaching appointments.
Here's how to do it!
1. Create a new package or modify an existing one
Go to https://app.paperbell.com/provider/packages and click "Create New" or click on an existing package in your list.
2. Click on the Content tab within your package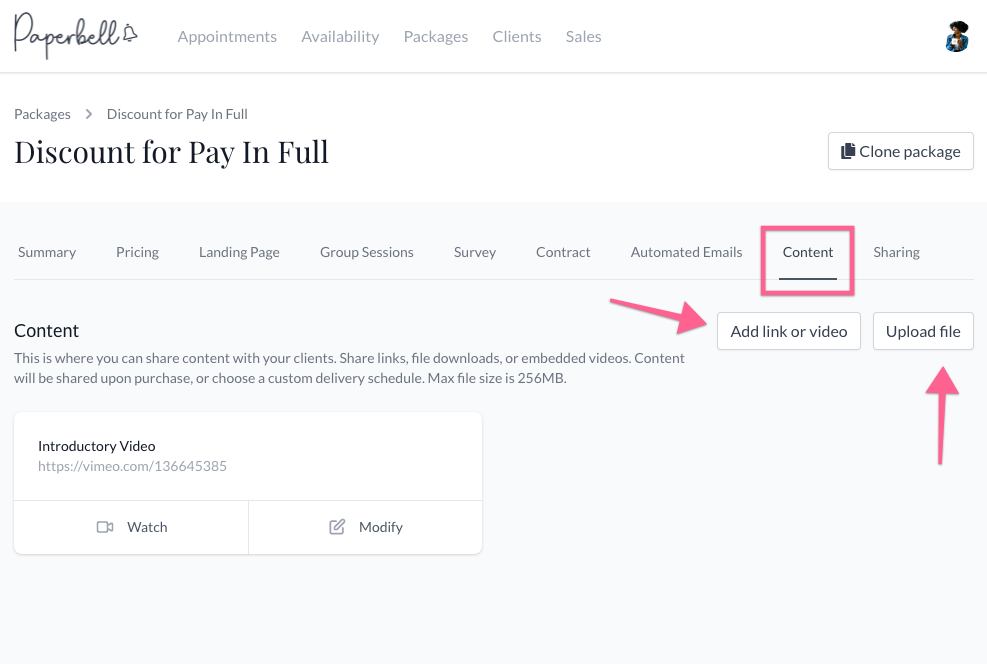 3. Click on either "Add link or video" or "Upload file"
What's the difference?
Add link or video: this is used for either embedded videos (from YouTube, Vimeo or Loom) or for links to anywhere on the web. For example you could link to a Google Doc, a hidden page on your website, or any web pages or blog posts owned by yourself or anyone else,

Upload file: This is used for content that your client will be able to download like PDFs, spreadsheets, or audio files like mp3. Note that you cannot upload an m4a or video file (use the add video link instead) or a zip file. Max file size is 256MB.
If you're sharing recorded Zoom sessions, you'll need to convert those files from m4a to mp3 in order to upload them to the Private Content section. Here's how to do that.
4. Choose when the content is available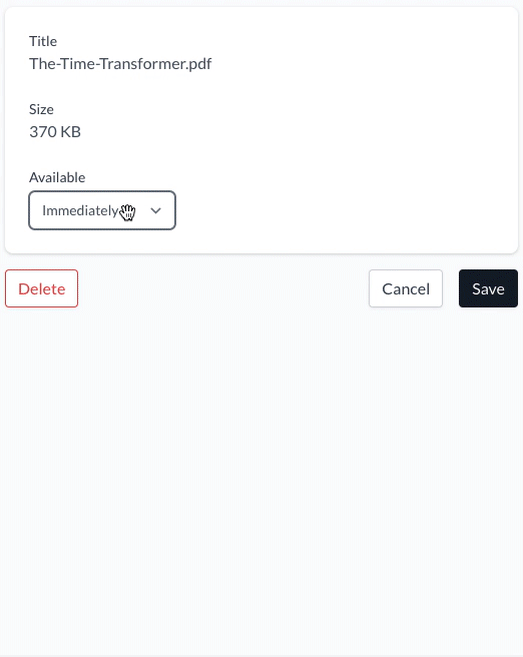 The Available setting lets you deliver the content over time.
Immediately means that as soon as your client purchases, the content will be available in their Paperbell client portal.

After purchase lets you choose when after purchase the content appears in the client's portal. You can set any number of days or weeks after purchase.
Fixed date means the content will be delivered on a certain date.

FAQs
How does my client find the content?
Your client will see the content inside their Paperbell client portal at https://app.paperbell.com/client
Read on for more detailed info . . .
How can I share the link to this content?
Direct your clients to https://app.paperbell.com/customer/purchases
Once they click on the package they've purchased, they'll see a "Content" tab where they can access whatever you've shared.
Here's an example of how it looks: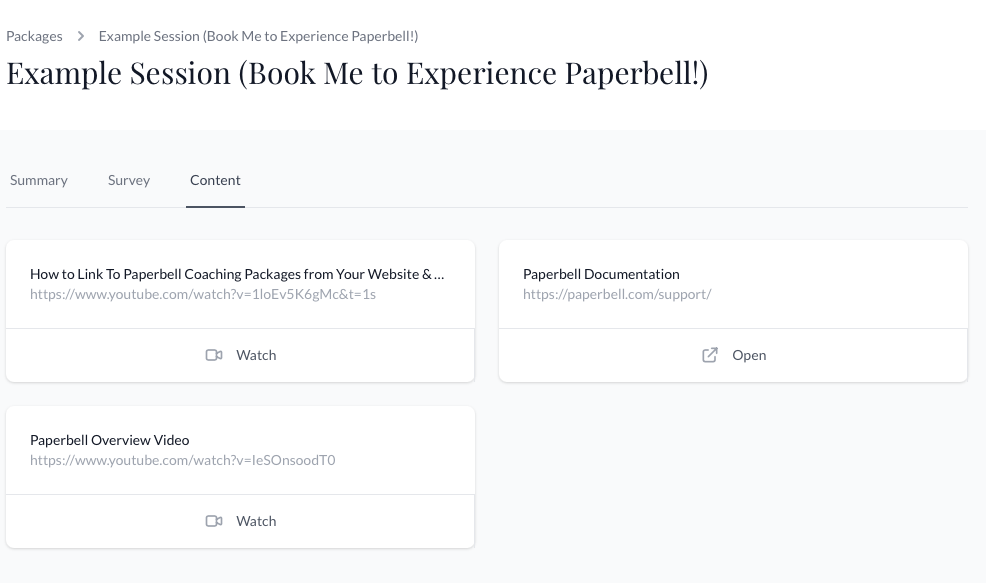 They can also log in and go directly to their Content tab at https://app.paperbell.com/customer/shared_items.
That will show clients all the content currently available to them, with the associated package name.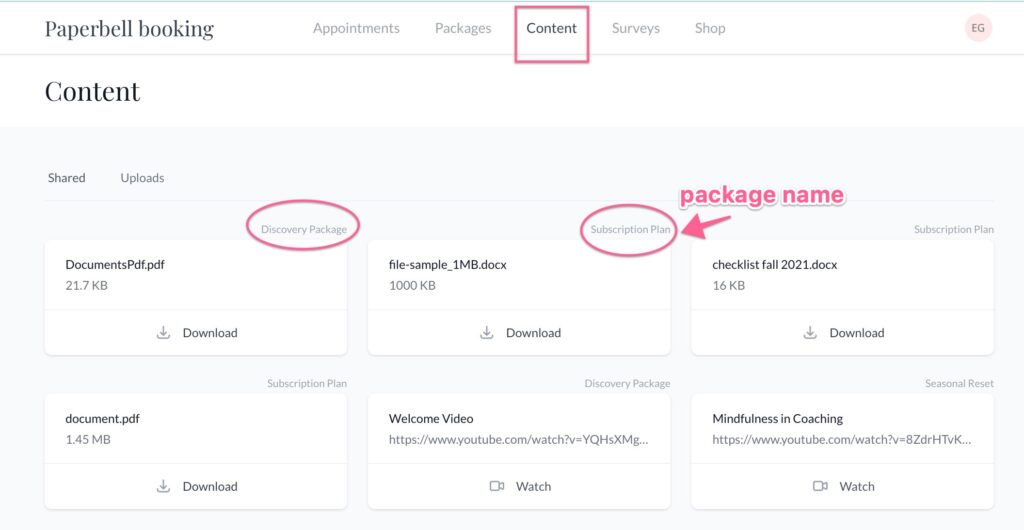 Will my client get an email letting them know the new content is there?
Not automatically. If you would like them to know you'll need to send an email that is triggered after purchase alongside the release of the content. You can read how to do that here.
How much content can I add?
As much as you like! In the unlikely event you crash our servers we will send you a very polite email, but it hasn't happened yet. 😉
What file types and sizes are allowed?
Max file size is 256MB. All files types are allowed except for m4a, zip, and video files (for videos use the "Add link or video" button instead, see above).
How do I make the files show up in a certain order?
Files are shown in alphanumeric order. So the easiest way is to number them. For example:
Welcome video
First week's assignments
Watch this video if you're feeling stuck
How do I upload a video straight from my phone or computer?
You can't upload a video file straight into Paperbell: you'll need to use a video platform. Video URLs from Youtube, Vimeo, or Loom will automatically show up as embedded videos for your client.
Will clients who have purchased in the past also receive the content?
Yes! Anyone who has purchased the package any time will receive all content. If you don't want this to happen, create a new package.
Can I do cohorts, quizzes, certifications, or a forum?
Nope. We like to keep things simple! Paperbell was designed for delivering content as part of a holistic coaching or consulting package. If your entire business is courses and you need more advanced functionality we'd suggest checking out Teachable or Podia. You can also include access to an outside course within your Paperbell package by including a link or access explanation as a part of your Paperbell content.
keywords: course, downloads, webinar, class