What comes to mind when you hear the phrases "Just Do It" or "Think Different"?
Probably Nike and Apple.
These famous taglines have been ingrained into our psyche and are strongly associated with these brands.
Simply hearing the taglines conjures up images and feelings around both Nike and Apple without the need to mention either brand by name. The taglines are ubiquitous with the brands and help build brand recognition and trust.
If you run a life coaching business, building a solid brand identity can help you stay in the minds of your existing and potential customers and build trust with them.
Life coaching taglines are a great way to stand out in the competitive life coach industry and help you show people immediately what your business is all about.
So, you have the perfect business idea, but how do you create slogans and taglines to get people to recognize you? In this post, we'll show you the exact steps to take to come up with tagline ideas and how to start using your life coach taglines in your marketing.
Let's get to it!
What Are Life Coaching Taglines?
A tagline is a short catchphrase brands use to capture their entire brand essence simply and easily for people to remember. A good tagline also represents what your brand stands for and the value it provides to your audience. If repeated enough, the tagline becomes synonymous with the brand.
Is There a Difference Between Life Coach Slogans and Taglines?
Yes! Slogans and taglines are slightly different and have different purposes. A tagline is a permanent phrase that reinforces your brand's essence. On the other hand, life coach slogans (or any slogan for that matter) are temporary and particular to a specific marketing effort or campaign.

Coaching slogans are less about communicating your values and more about encouraging people to resonate with a specific offer you're selling at that moment. The ultimate goal of a slogan is to encourage someone to make a purchase.
Similar to taglines though, the best slogans are catchy and memorable. For example L'oreal's "Because You're Worth It!" is an advertising slogan that has stood the test of time and become synonymous with the brand.
The best coaching slogan would be something that shows how the program you're currently running will benefit the client right now. For example: "It's Your Moment to Shine" or "Live a Prestigious Life".
Why Is a Tagline Important For Coaches?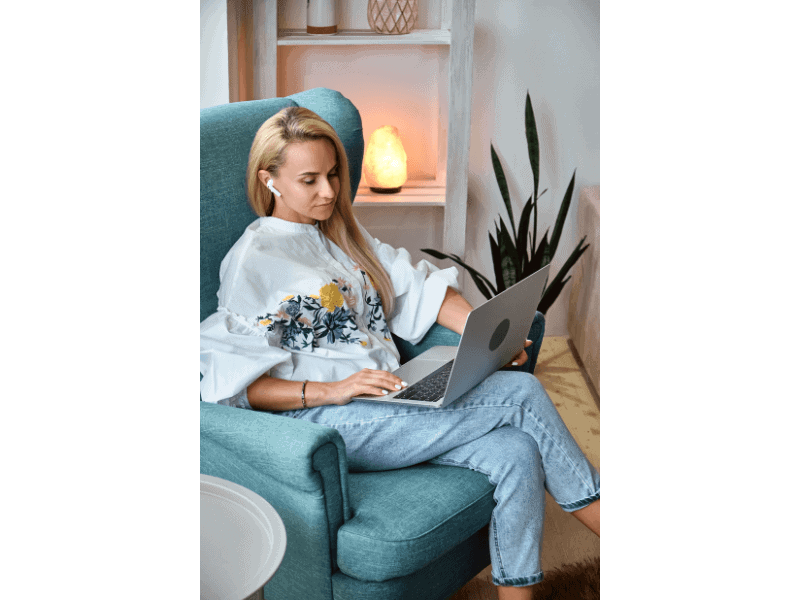 Life coach taglines need to be part of your marketing plan for several reasons if you want to become a powerful life coach. Here are the main reasons you should be prioritizing your life coach tagline when building your brand strategy:
1. Build Your Brand Identity
A strong tagline helps you reinforce your brand's identity, and consolidates your values, mission, what you offer, and your personality into one memorable phrase.
Studies have shown that people are more likely to buy from familiar brands, as it creates inherent trust.
If used correctly, taglines help build familiarity and trust between your brand and your audience.
2. Create Memorability
Want to stand out and entice potential customers to book that first call with you? Then you want to stick in their minds. A great tagline will help customers remember your brand, even out of context, and enhance their brand awareness.
Creating a memorable brand will also encourage your customers to give you the best recommendation to others.
3. Stand Out From the Crowd
Life coaches today can struggle to stand out in a crowded marketplace, so your coaching tagline is your chance to show how you're different from other coaches. A tagline communicates your value proposition, why you're unique and why people should choose you over other life coaches.
4. Offer Clarity and Communication
A clear tagline helps tell customers what they should expect from your brand clearly and succinctly. It communicates your offer effectively and makes it easy for people to understand what you're all about.
People don't want to do the work of reading your whole website when doing initial research about whether to work with you or not. A great tagline can easily show them they should discover more about your offer. A tagline clarifies from the first interaction what people should expect from you and your business.
5. Build an Emotional Connection
A tagline can evoke emotions in your audience and help you build a connection with them. It humanizes you and your coaching offerings. If you can appeal to the desires and aspirations and show your audience you can help them reach their goals faster, your brand will draw them in.
Building an emotional connection with your audience with your brand messaging and tagline can help create loyalty and trust and boost customer engagement as they feelyou understand their struggles.
6. Create Consistency and Cohesion
Coaching taglines can help you build consistency across your channels, communications, and marketing materials. Using your tagline in all your communication helps reinforce your message and create a consistent experience for people who interact with your business. A consistent experience will reinforce your brand identity and make you stay memorable in the minds of your customers.
How Can a Tagline Support Your Business and Help You Find Clients?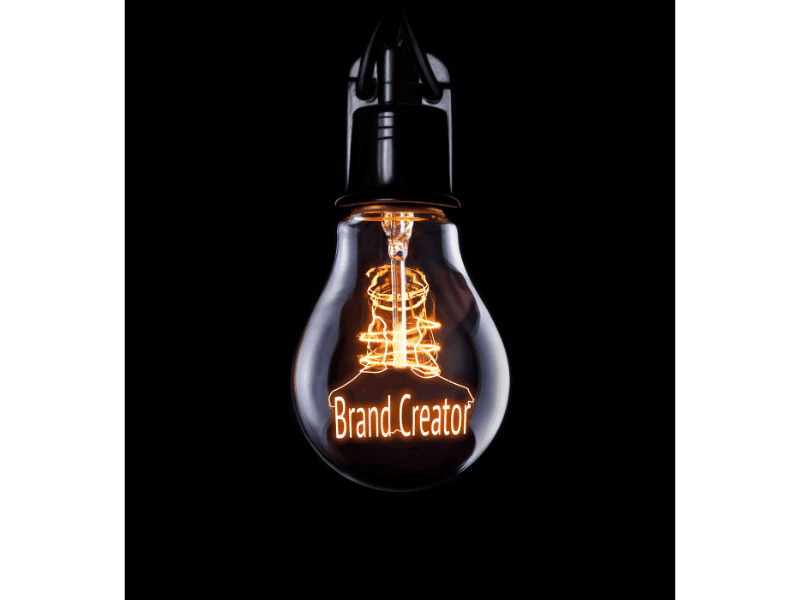 Your potential clients are always searching for the best solution for their problems.
And naturally, they will compare you with competitors before deciding who to purchase from.
A strong and memorable tagline helps your brand stand out from the competition and influence the right clients to say YES to buy from you.
Why?
When potential clients visit your website or social media accounts, they'll see exactly what makes your brand unique and why it's the best option for them from your tagline.
In essence, your tagline becomes their first impression of you and sets a positive tone for the rest of their experience with your brand.
If they resonate with what your tagline represents, they'll be more likely to buy from you vs. your competitors.
And suppose your tagline is repeated throughout your marketing. In that case, it will start to become ingrained into your potential clients' psyche, which helps to conjure up positive feelings and associations around your brand.
Going back to the example with Apple's tagline "Think Different", this phrase implicitly implies that Apple is innovative, unlike other computer brands in the market.
The tagline reminds people that the brand is innovative and thinks outside the box.
As a result, Apple has now become closely associated with the word "innovative" and is widely recognized as a revolutionary technology company.
Additionally, people who want to be viewed as "out of the box thinkers" and "innovators" gravitated towards the brand and became loyal customers because it allowed them to be free thinkers and be themselves.
Even though Apple products are much more expensive than similar products in the market, the branding is so strong and effective that people genuinely believe what they provide is better than any other option. For that reason Apple has nearly 25% of the smartphone market share.
So how do you create a memorable tagline for your life coaching business?
How to Create Your Coaching Tagline: The 5 Key Steps
Creating a tagline isn't as simple as brainstorming words or phrases you like.
Your tagline has to be both memorable and meaningful. You need to ask yourself the right questions to help you find a tagline that resonates.
As a helping hand, here are the five main steps I take my clients through before creating their tagline.
1. Fully Understand Your Clients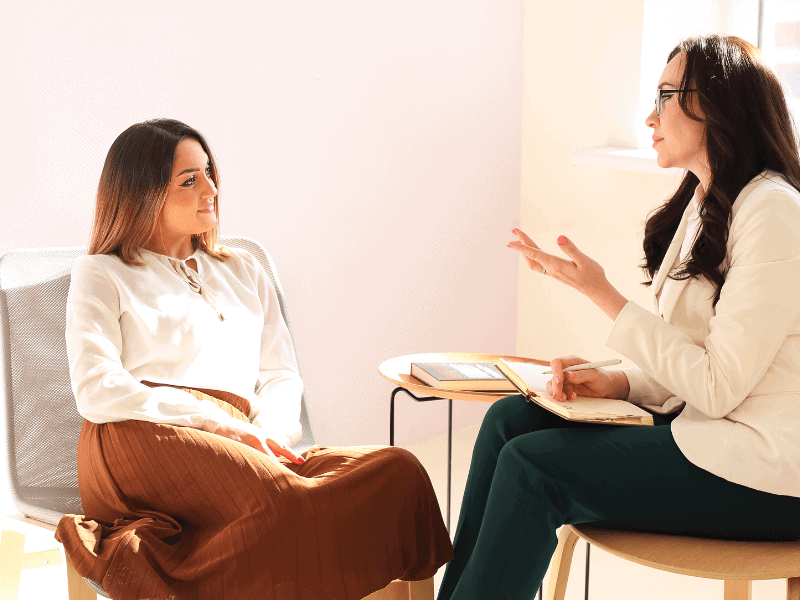 Your tagline doesn't just represent what you do, but it also answers specific desires your clients want.

Ask yourself: "What's the one thing my clients desire right now?"

During this process, you want to be very clear on the biggest desire of your clients. It's likely they aren't in a great place, so how can you convey that your life coaching will help them make the small steps towards creating their best life? Thinking about this will help you determine what message to focus on. How can you convince them you should be their personal guide to navigate them through these hard times?
Creating a customer persona can also help you get deep into the psyche of your clients and how you can reach them.

For example, Visa's tagline is "Everywhere you want to be".<

This tagline is very successful because it represents the global nature of the brand and that their credit card is accepted by all businesses around the world. People know that if they travel, they can rely on and trust their Visa card.

Visa's audience desires hassle-free spending no matter where they are.

2. Understand Your Value & Your Stand
You want your tagline to tell your audience how you are a different life coach from your competitors and what the benefit is of buying life coach services from you. This is your value in the market.

People buy from you based on the benefit you provide, so if you can paint a picture of that benefit, they'll be more likely to buy from you.

Ask yourself:
"What makes me different from my competitors?"
"What brings value to my clients?"
"What's my stand?"

These three questions help you determine what is most important to include in your tagline that best represents your brand.

For example, Southwest's tagline is "Low fares. Nothing to hide. That's Transparency." perfectly summarises the brand essence.

Southwest was built on the concept of LUV and providing excellent service to its customers.

So when other airlines started charging for checked luggage, change fees, extended legroom, and other fees, Southwest started using this tagline to show their differentiation.

Immediately their customers know that they'll receive the best price by booking with them, and they won't be surprised by any extra fees on the trip. For customers who don't want surprises and want transparency, this is a huge benefit of flying with Southwest.

And Southwest believes in transparency, so having it in its tagline reinforces this association with its brand.
3. Keep It Simple
Memorable taglines are the simplest taglines. You don't need to overcomplicate the process of coming up with your own unique phrase. During this process, you'll want to make sure that each word has a powerful meaning that resonates with your audience.

As you create your tagline, ask yourself: How can I simplify the tagline even more?

For example, Nike's "Just Do It" tagline is as simple as you can get. But the simplicity is what makes it the most effective.

The three words represent a rallying cry to go for things, even when there's a challenge, even when you don't feel like it, and even when you don't think it's possible. It pushes you to go beyond what you thought was possible.

The hardest thing to do is distilling down your brand into a simple phrase.
4. Convey Emotion
This isn't only about putting your business name out there. Your tagline should also conjure an emotion with your potential clients. You want them to really feel that you're the person who can help them overcome their hardest challenges.

Emotion is what sells. That's why 95% of all purchases are made on an emotional level.

Ask yourself: "What emotions do I want my potential clients to feel when they think of my brand?"

There are many emotions you can choose from. Pick emotions that best represent your brand.

Examples of emotions people feel that influence their decision making are: Happy, Free, Excited, Loved, Serene, Refreshed, Surprised, etc.

For example, Kay Jewelers' tagline, "Every kiss begins with Kay", does a brilliant job of conveying the emotion of love.

It's associating their jewelry with special moments between a couple. However, the emotion doesn't have to be explicitly stated in the tagline.

For example, Airbnb's tagline, "Belong Everywhere", conjures up the feeling of being accepted and fitting in. It also brings up the emotion of feeling safe in a new environment.

Travelers don't have to feel out of place in a new city or country. Instead, they can instantly be part of the local community by renting from Airbnb.
5. Consistently Deliver on Your Tagline
Because your tagline represents your brand essence, you need to also make sure that your brand can consistently deliver what your tagline states.

Your tagline is only as good as your ability to reinforce it with your brand.

For example, United's tagline, "Come Fly the Friendly Skies" came into heavy criticism and mockery when a passenger being dragged down the aisle of one of their flights went viral.

Additionally, the brand has increased fees and taken away services over the years, making flying less enjoyable for their passengers.

Just because you have a memorable tagline, doesn't mean you can ignore other parts of your brand experience. Your tagline can be strengthened or weakened based on the experience you create and consistently reinforcing the positive attributes of your tagline.

Ask yourself: "Can I consistently deliver an experience that supports my tagline?"

An example of a brand that exemplifies their tagline throughout their brand is Drybar.

Their tagline is "No Cuts. No Color. Just Blowouts."

Their sole focus is to provide the best blowout experience, whether that is in the salon or with the products they sell for people to do blowouts at home.

Drybar is successfully consistent with their brand taglines when creating new products and marketing campaigns. Their customers know exactly what they are experts in and have full faith they will deliver the best blowout results.

You want to show your customer that what you promise in your marketing is true and prove that a life coach truly helps people live a more fulfilling life. If you consistently deliver on your brand promises, and provide exceptional service, you'll get consistent referrals and more clients than you could ever dream of!
Now that we've covered the 5 steps to creating your tagline, let's put everything together.
How to Put Together Your Tagline: Examples of Taglines That Work
First, you'll want to start by creating a main sentence you want to convey through your tagline.
Let's say, for example, you are a life and health coach who helps moms become healthier in all areas of their life, especially their bodies.
Your ideal clients are trying to be healthier, but they are running into roadblocks around finding the time to follow all the healthy "diets" while balancing taking care of their family.
Your biggest differentiating factor is that you believe they don't have to overhaul their diets to be healthy, and it's all about making better choices in the moment.
A starting sentence for your tagline could be: "Being healthy doesn't mean you have to overhaul your lifestyle to fit a diet."
As you refine the tagline, look at what are the key elements you want to keep in the tagline.
For this example, the important element I'd want to keep is that people don't need to overhaul their life to fit a diet.
So the revised tagline could be "Undiet Your Life." or "Live Your Life, Not Your Diet." or "Health Made Easy."
If I want to bring emotions into the tagline, I could revise the tagline to be "Don't Diet. Live Healthy, Be Happy." or "Healthy, Happy, Free, Live an Undiet Life".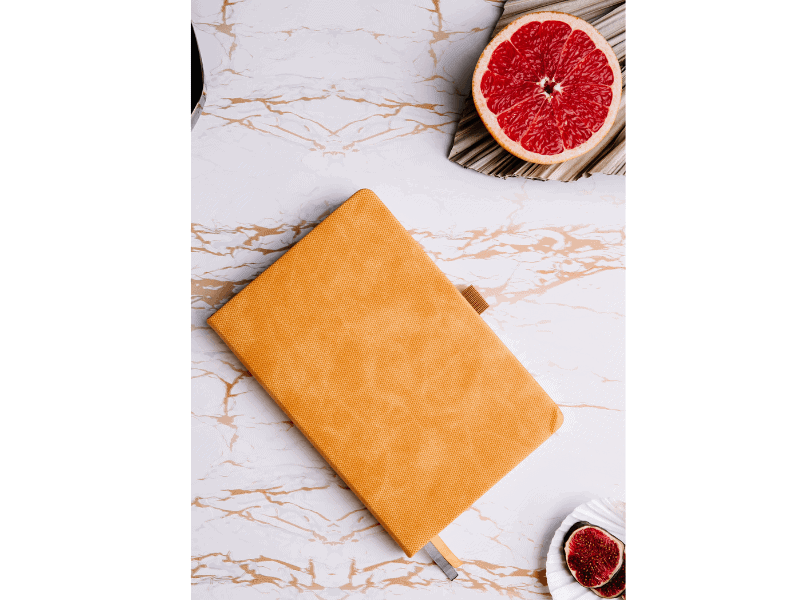 There's no definitive way to create your tagline. But following these steps will help guide you towards creating your memorable tagline.
And you can always test your taglines with your ideal clients to see which one they resonate with the most.
Successful coaching taglines convey the empowerment, personal growth, resilience, success and purpose that people achieve when they work with a life coach.
Here are some other examples of slogans that work well for life coaches:
Creating Clarity and Confidence
Embrace Change, Embrace Your Best Life
Empowering You to Create the Life You Desire
Live Authentically, Live Unapologetically
Create Your Reality, Create a More Fulfilling Life
Life's Journey is Yours to Travel
Don't Just Dream Success; Work For It
Elevate Your Mindset, Elevate Your Life
Ignite Your Passion, Ignite Your Purpose
Even the Most Complex Life Can Be Made Easy
Whatever Life Throws at You, Build the Strength to Overcome it
Focusing on repetition, consistent themes and relevance to your coaching niche will help you create a tagline that's unapologetically and authentically YOU!
How to Use Your Coaching Tagline and Slogan in Your Marketing
As I mentioned previously, your tagline is the first connection people make with your brand. It'll be one of the first things your potential clients see when they interact with your website, on your social media, or in your marketing.
First, you want to make sure that your brand experience aligns with your tagline. If it doesn't, you'll need to look at either your brand or tagline to bring them into congruence.
Then you have a few options for how you could integrate your tagline.
One way is to have the tagline integrated with your logo.
Similar to how Nike and Apple have had their taglines underneath the swoosh or the Apple logo is an apple, you could have your tagline be directly linked to your logo.
Another way is to use your tagline in your advertising.
This is the most common method to have your tagline integrated into your brand. It can be at the bottom of your graphics and even the beginning or end of your videos.
The last way to reinforce your tagline with your brand is to use it as a way to end your posts or sales page copy. In essence, your tagline becomes something you sign off with.
For example, if my tagline was "Live Your Life, Not Your Diet", I could create an email signoff based on this.
And remember, live your life, not your diet!
Create Your Tagline and Start Attracting Your Dream Clients
Your tagline represents you and positions your brand in your potential clients' hearts and minds.
Now you have all the knowledge for creating life coaching taglines, put some effort into thinking about who you want to attract and the type of message that will resonate with them.
If you take time to create your memorable tagline, the right clients will soon gravitate to you and see you as the only option they want to buy from.