No inventory, less overhead and less people grinding it out. If you are a coach, then you are special. Yes, I'm trying to flatter you, but really you and your business are different. Different to ecommerce, different to software and different to traditional services.
As a coach, everything about your business is distilled and concentrated. This can lead to complacency – it's so simple and basic, right? You and your bookkeeper can end up creating meaningless reports that don't serve you or your business.
By really getting to know your numbers, you'll manage your business more effectively and help it grow.
Here's what coaches should review with their bookkeeper each and every month to get the most out of their bookkeeping.
Basic Checks – Avoid Garbage In, Garbage Out
Who hasn't wasted time, energy and effort based on a simple misunderstanding? The work done by your bookkeeper is based on their understanding of you and your business. Some basic checks each month will help get your numbers 100% correct.
Did your bookkeeper have any issues or concerns this month? Anything they were unsure of?
Does your bookkeeper have any questions for you? Are there any unanswered questions previously asked?
Do all bank accounts reconcile? Yes, that includes PayPal & Stripe too.
Does anything look strange? An unexpectedly high or low expense line could mean something is misallocated or missing entirely.
Who Hasn't Paid
Getting paid is the single most important thing for you and your business.
Never let overdue invoices fester. They will rot like a forgotten sandwich in a school backpack faster than you can say "the check's in the mail". Always be following up directly and consistently.
Put your own oxygen mask on before assisting others – in business, money is oxygen.
Are there any unpaid invoices past due? Have we followed up?
Are there any invoices that we forgot to send out?
Do all our invoices have details on how to pay?
Side note: There is a special place in coach-hell for those that send invoices without telling clients how to actually pay. Coach-heaven is reserved for those who provide full payment details on their invoices.

Cash Flow
Getting paid drives your cash flow, which is the lifeblood of any business. As a coach this should be fairly simple, especially when you are vigilant about getting paid, but it's an important habit to get into.
What was cash in this month?
What was cash out this month?
How are my cash balances looking?
Any upcoming big cash outlays? Taxes due, asset purchases, etc?
Profit
The difference between a coaching business and a hobby is profit.
Profit is simply revenue less expenses. Ideally your expenses are further broken out into expenses for acquiring clients, expenses for serving existing clients and expenses for your personal development. This allows you to budget and track your different activities to ensure you aren't over or under spending in one area.
Walk through your Profit & Loss line by line with your bookkeeper
What is the overall profit this month? How is profit trending?
What changed from last month that increased or decreased profit?
Does revenue (sales) make sense to me? How is revenue trending?
Do expenses make sense to me? 
How are expenses trending? Are we on budget?
Are there any unexpected expenses? 
Are any expenses too high or any important expenses too low?
Are there any opportunities to increase revenue or decrease costs?
Your Balance Sheet
Often considered the most boring financial statement, the balance sheet is often overlooked by business owners and bookkeepers alike. However, your balance sheet has some hidden gems.
Walk through your Balance Sheet
All your assets are here. In sum total, everything. Cash in the bank, money people owe you, your computer, your business car, purchased intangibles etc.
Review your assets for unutilized money or missing accounts.
All your liabilities are here too. Money you owe people, car loans etc. Review your liabilities for opportunities to save interest and fees. Also check important people and suppliers have been paid.
A hidden gem in the equity section down the bottom is retained earnings. Retained earnings plus profit distributions taken is the total amount of profit you and your business has ever made.
Personally I like to celebrate milestones and it's a huge boost to hear "congrats, this month you passed $1,000,000 in lifetime earnings". It can also be a huge wake up call for those spending too much, realizing that lifetime earnings are much lower than expected.
If you ever had a goal to make X amount in coaching, then you want to be tracking retained earnings plus distributions taken.
Sort-Of Good Bookkeeping Tools (because they're free!)

Wave Accounting. For coaches starting out I really like Wave. Why? It's free. Ditch the spreadsheet and get your bookkeeping in the cloud with financial statements generated automatically.
Debtor Daddy. Free for 25 invoices per month (please be warned it escalates very quickly after that). Automatically follow up with your late payers. They also have an interesting debt collection service. I haven't personally used it, but you might consider it if you have a big overdue payment problem.
Very Good Bookkeeping Tools (paid)
Often free just means you pay in other ways. Most of the time you get what you paid for – with these two you get so much more.
Xero. For a better feel and finish than Wave I really like Xero. Quickbooks or Freshbooks are fine also. However, as Xero dragged Quickbooks kicking and screaming into the 21st century Xero has my vote for the better and more innovative company. Xero also has the better foreign currency product so if you are international, or plan on going international, I'd pick Xero. Tip: I've had success reaching out during the free trial period to get a discount, rather than trying random discount codes found online. You can read more about billing via Xero here.
Paperbell. OK, this one isn't really a full-on bookkeeping tool but it helps you keep your payments and clients organized! Having clients pay in full before scheduling means no overdue invoices, no awkward conversations to follow up. Combined scheduling, payments and client management is just fantastic.
Final Thoughts
By really engaging with your business bookkeeping, you'll be able to read your numbers like a children's picture book. This becomes a superpower, enabling you to make better business decisions that make you more money with less stress.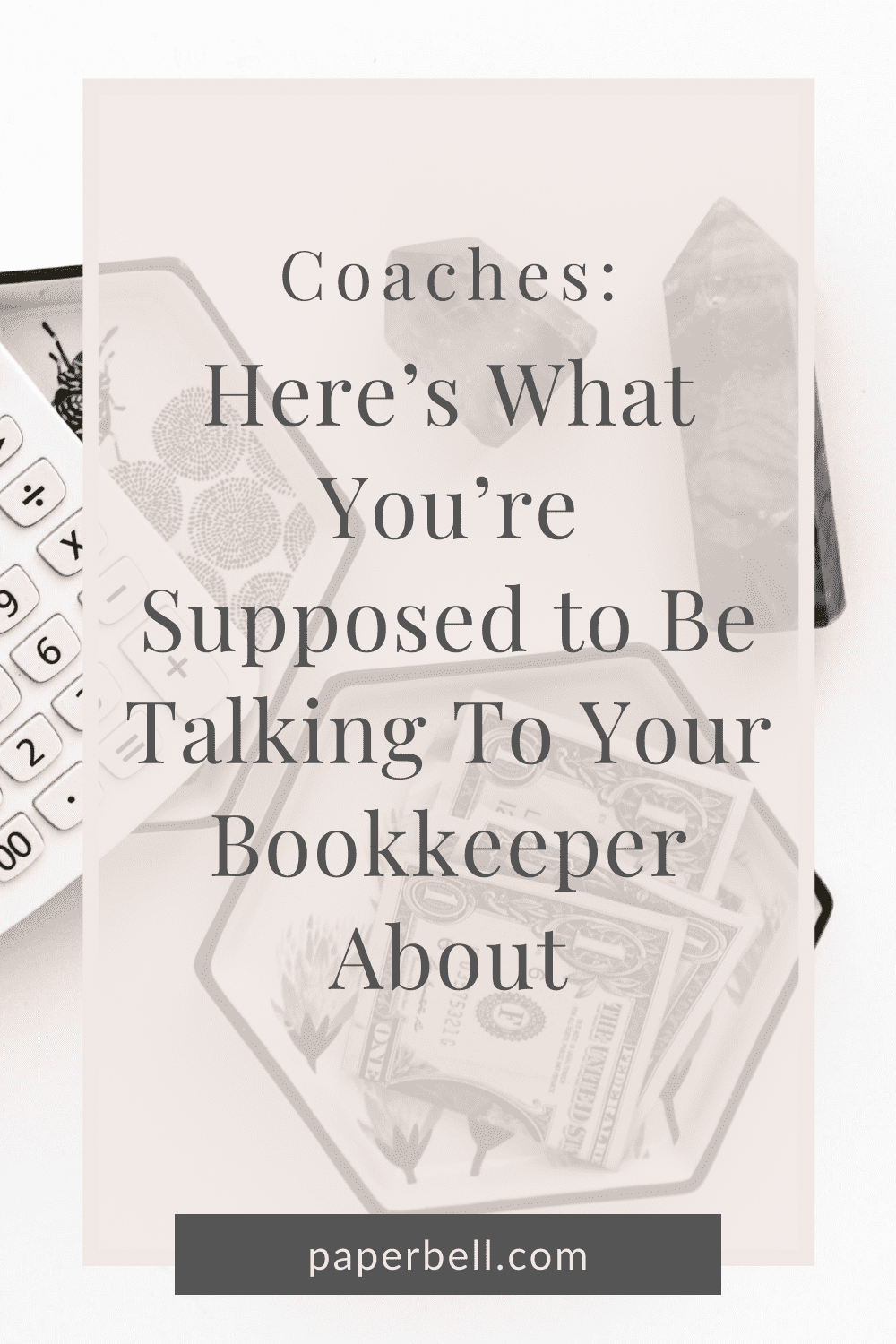 This is a guest post. Learn more about writing for us here.