What does every great coach have in common? They all make use of tools. Specifically, an arsenal of coaching forms that allow their coaching business to look more professional, get the right information from their clients, and make the onboarding and coaching process more efficient and effective than ever.
Paperbell is all about making running your coaching business easy, so it's no surprise that we're a big fan of forms. They're absolutely essential in making the business and admin side of coaching as effortless as possible.
Whether you're a life coach, business coach, or health coach, there are so many different kinds of forms that you can (and should!) be using in your business every single day.
No matter what your niche or need, there are different kinds of professional forms to suit every coach.
How Coaching Forms Can Grow Your Business
From impressing your clients to making you a better coach, here are 3 ways the right forms can grow your coaching business.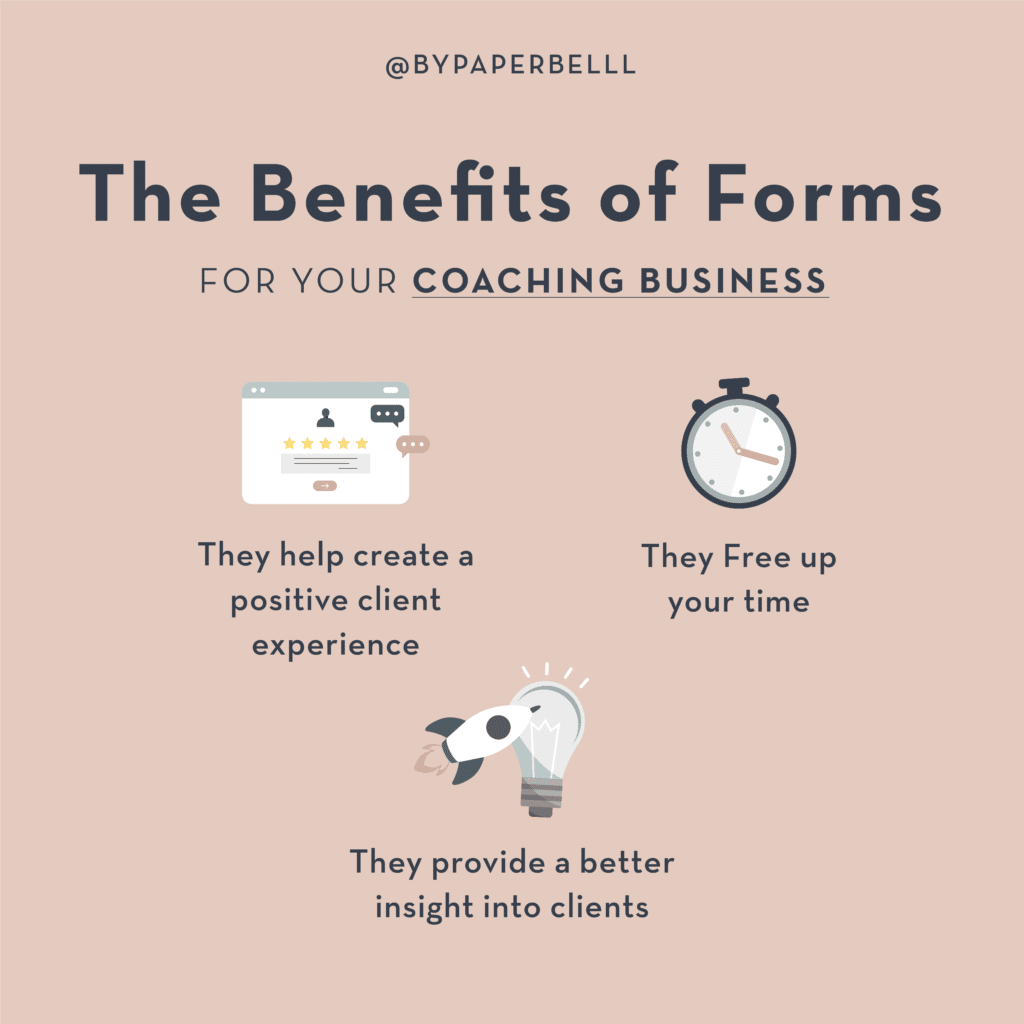 1. Coaching Forms Create a Positive Client Experience
Have you ever encountered an issue with miscommunication between you and a client? Maybe you didn't understand their goals and motivations, made assumptions based on incorrect or missing information, or took an approach to coaching that your client wasn't a fan of.
All of these issues can be easily avoided in your coaching program by using the right forms. From onboarding questionnaires to feedback forms, you'll never have to second-guess your approach again.
Coaching forms are also an amazing way for you to learn and grow as a professional. Many clients are more comfortable answering certain questions or giving feedback in written form. That means you'll gain a new perspective on things they weren't necessarily comfortable sharing with you in your coaching sessions.
2. Coaching Forms Free up Your Time
Think of the time you spend doing all those important but time-consuming aspects of your business. Onboarding, client check-ins, writing emails, creating plans— these can all be improved with the right forms.
Can you think of all the things you could be doing with that extra time? You could be marketing your business, coming up with new coaching services, or just spending time doing whatever you want to do that isn't work!

3. Coaching Forms Provide a Better Insight Into Your Clients
From onboarding to feedback, these crucial stages in the coaching journey provide you with essential insights into your client's needs, feelings, and barriers. But do you ever feel like you're struggling to get the full picture?
Unlike a coaching session or email exchange, forms provide a less intimidating and sometimes more accurate snapshot of where your client is at and where they want (and need) to be.
Plus, you'll have a record of their responses that you can pull up any time you need to revisit certain issues in their lives or businesses.
21 Coaching Forms You Need to Run Your Business
Whether you're using them for inspiration or looking for a coaching form template to create your own, check out these downloadable forms to expand your coaching toolkit.
Client Intake Forms
Want to start the client–coaching relationship off on the right foot? A great onboarding form is key.
Check out these coaching client forms to make your first session a breeze.
Keep things ticking along (literally) by following this easy guide to your client's onboarding session.
More of a DIY coach? Create your own intake form with confidence, using this templated guide.
This example questionnaire not only provides some ideas on how to write your intake form, but also gives a great insight into getting the most out of the onboarding process.
Coaching Assessment and Evaluation Forms
How do you know if what you're doing is effective, unless you're measuring it? That's where coaching assessment forms come in.
They're essential tools to make sure both you and your client are on the same page every step of the way.
A great reference to use when creating your own feedback and session evaluation forms for clients to fill out following their sessions.
There's no need to fear feedback when you're asking the right questions. Not to mention, this template may just help you get the positive testimonials you've been looking for.
End each session on a good note with this follow-up form for clients. The perfect accompaniment to the post-session email!
Coaching Business Admin Forms
Often boring but always essential, admin is an unavoidable aspect of being a kick-butt coach. From legal forms to business trackers, these are a must-have for any coach.
When it comes to a client agreement that clearly defines your legal obligations, who better to trust than an actual law firm? Trust us: you'll want to bookmark this one.
Odds are, you're going it alone with your coaching business. This free template download includes checklists and templates for invoicing, meetings, client follow-ups, and more.
Profit Equation worksheets, due diligence checklists, marketing budget calculator— whether you're a business coach or not, this bundle has everything you need.
Life Coaching Forms
Are you a life coach? Stand out from the crowd with some easy-to-use and totally effective forms and templates to implement right now.
From free life coaching intake forms to session checklists, these forms will help keep your business ticking like no other.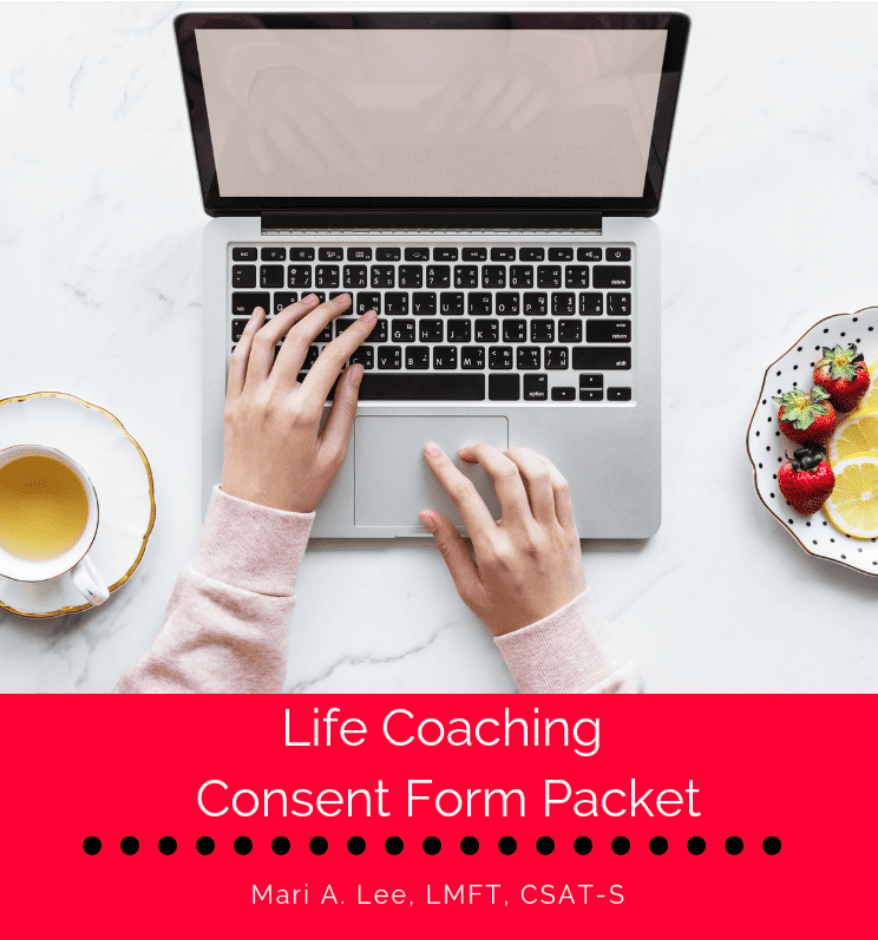 Client consent can be a tricky area to navigate. These forms can be modified to include your branding and also includes a liability client agreement statement.
Contracts are important. Make sure yours hits the mark with this super handy template from Growth Lab. The practical examples are the cherry on top.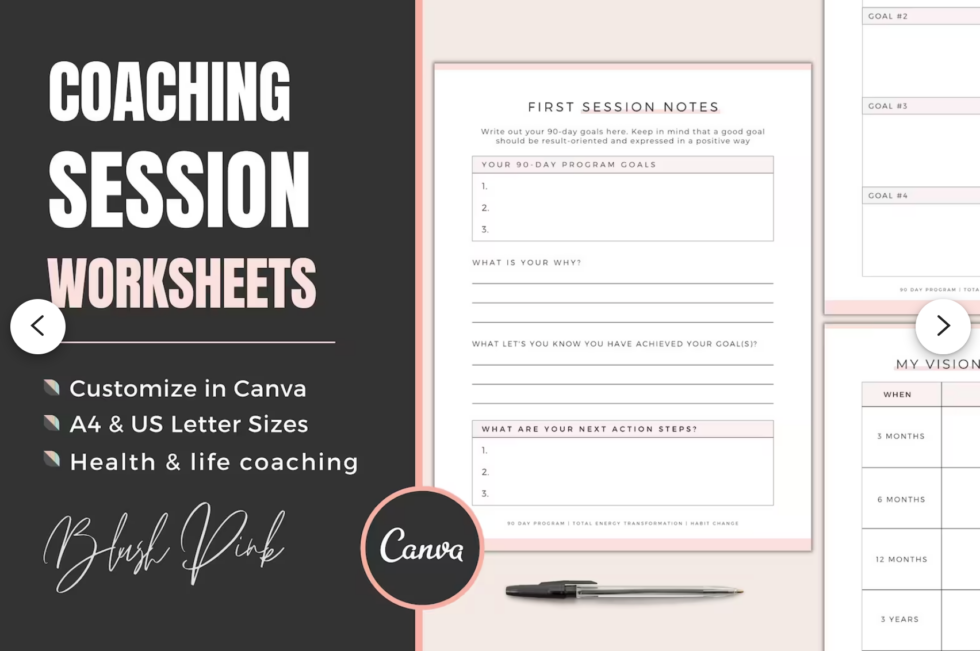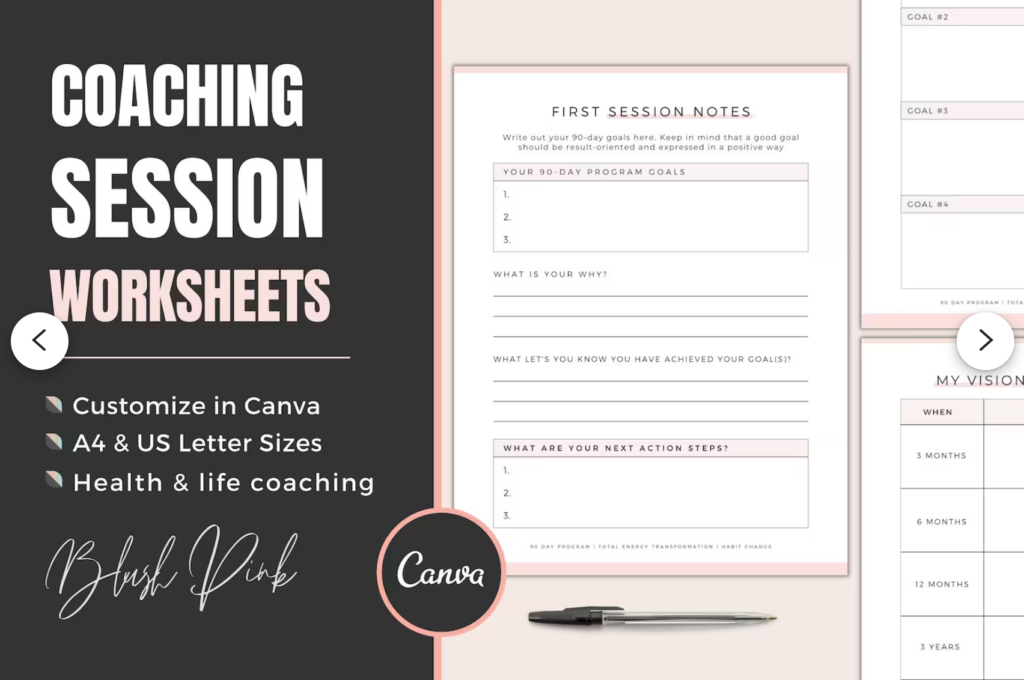 If you haven't dipped your toes into the pool of Etsy bundles yet, this one might be a game-changer for you. This coaching worksheet bundle has everything you need for your practice and you can easily edit the worksheets and forms in it on Canva.
Health, Nutrition, and Wellness Coaching Forms
Food diaries, macro calculators, mindset techniques— there are a ton of different forms that health coaches use (and need!) to deliver an epic service for their clients.
Here are just a few to get you started!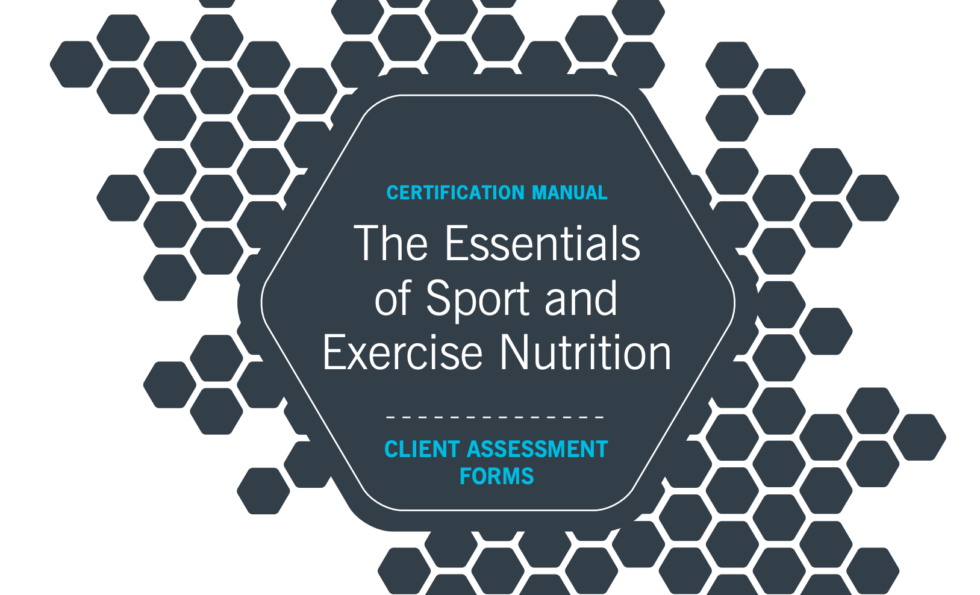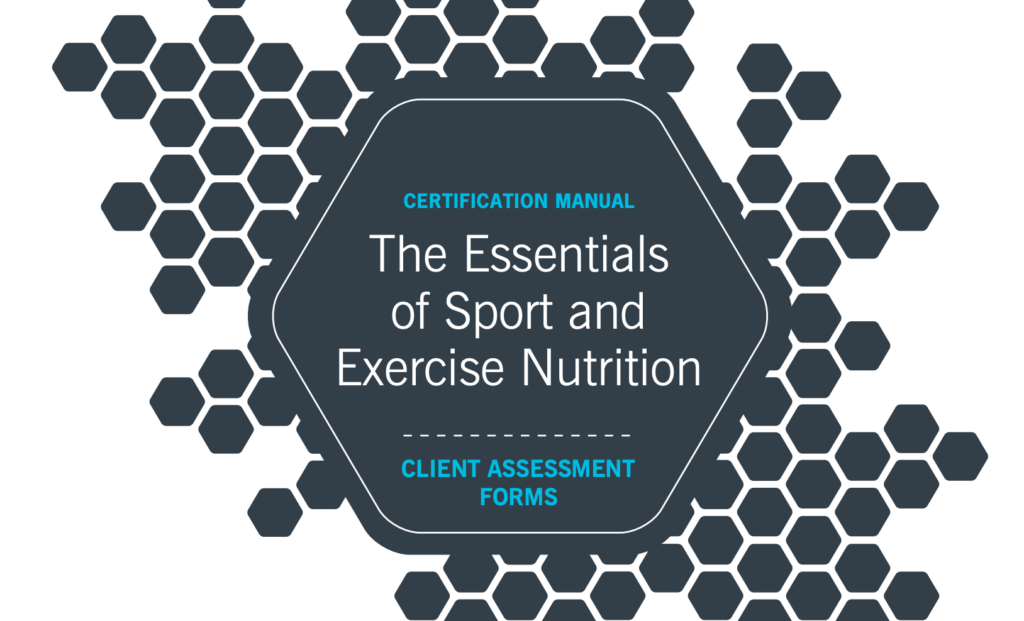 A super detailed template to learn everything you need to know about your client's health, history, and goals.
Use this questionnaire template to create your own nutrition consent client form or survey.
These forms are sure to address any wellness goal your clients may have in the most fun and creative way possible.
Business Coaching Forms
It's business time, and that means paperwork. Don't worry, this is the fun kind.
Ditch the outdated spreadsheets for these sleek tools, designed to help both you and your clients level up your businesses.
A feedback form designed with business coaches in mind, this template will make a real difference in your off-boarding process.
Digital, interactive, free — what's not to love? Start writing better proposals today, or teach your clients how to.
Want to equip your clients with some epic tools? This extensive assortment especially made for small businesses should have you covered.
Relationship Coaching Forms
Love is in the air, and not just for your clients! You'll fall head over heels for these forms— so much so that you may just wonder how you ever lived without them. If that isn't a love story for the ages, then what is?
Let this couple questionnaire guide your client sessions and create some serious change.
Interested in implementing a relationship vision questionnaire into your coaching practice? This is the right place to start.
Not sure where to start? Start right here with this example intake form for couples.
5 Tips to Effectively Help Your Clients With Coaching Forms
When it comes to coaching tools, the "how" is just as important as the "what".
In fact, using forms the wrong way could end up having the opposite effect on your clients.
Want to make the most of forms? It's not just about which ones you use, but how you use them.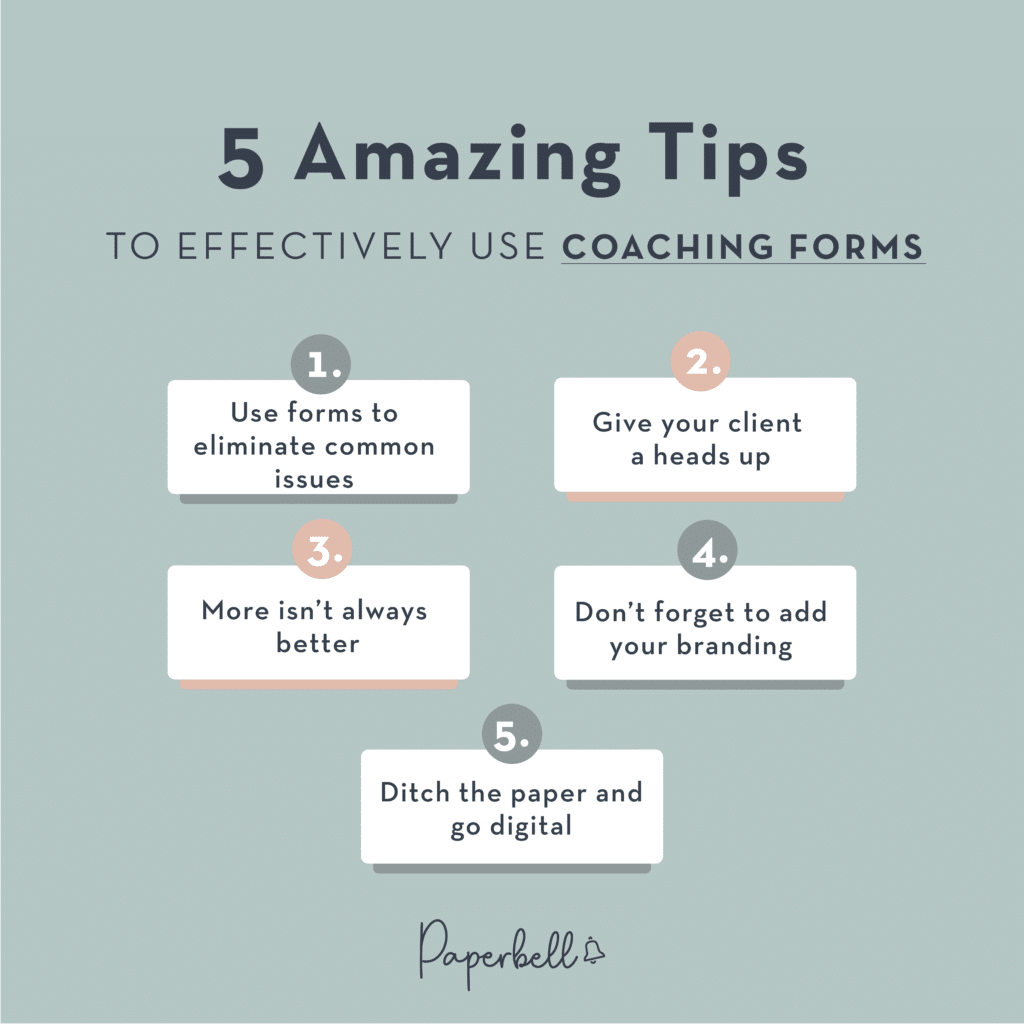 1. Use Forms to Eliminate Common Issues
It's easy to get caught up in shiny new things, especially when it comes to beautifully formatted PDF coaching templates (don't they just trigger your inner stationery addict?). But you need to make sure that the forms you're using are the right ones for you.
The best way to do this is to make sure the forms you're implementing are addressing a need in your coaching practice.
Whatever issues you're experiencing, make sure your coaching forms are tailored to address and eliminate them, so they don't put a damper on your coaching flow.
2. Give Your Client a Heads Up
"This form took me a whole hour to fill out!"
The golden rule of forms is to always give your client an idea of how much time they should set aside to fill out the form. That way, they can be prepared rather than feeling totally bogged down.
Setting clear expectations is the fastest way to improve your client experience and make it easy to work with you.
3. More Isn't Always Better
To further avoid client confusion, make sure each form has a clear purpose. In other words, don't combine everything you need to know into one form.
Don't overload forms with unnecessary information, and make sure to keep separate documents for entirely separate purposes— for instance, don't combine payment records with onboarding questionnaires.
The point isn't to bury them (or you) in paperwork. Rather, to automate some of your business processes, or to give your clients a chance to complement their work with you with some additional contemplation.
Think critically about what belongs in your sessions vs your forms, and take into account the personal preferences and special needs of your coaching clients.
4. Don't Forget the Branding
Now for the fun part: design! Even if you're using a template, make sure to put your personal touch on it. It's your business (and branding), and you want to make sure you're taking ownership of everything that comes from you.
Branding elements on materials you've developed are also important in case they are shared with a third party. This way, the word spreads about you without you doing anything. Win-win!
5. Ditch the Paper and Go Digital
Printing stuff out is so last year. Make things easier for yourself and the planet by opting for digital forms. This could mean a live link to an interactive form, or a fillable PDF that clients can complete on their computer, or even their phone.
Better yet, Paperbell includes intake forms, so you can make your coaching process even more streamlined. You can take care of your onboarding and other processes by dropping your coaching clients a single link.
You've Got Everything You Need: Now Go Forth and Coach!
Now that you've bookmarked or downloaded the perfect coaching forms for your practice, you can rest easy knowing you've got the right tools to succeed — and a lot more time on your hands!
Getting a kick out of optimizing your coaching business? Check out our integrated all-in-one software specifically designed for coaches. It packs everything you need to expand your coaching toolkit into one easy-to-use platform, including digital contracts, scheduling, and client management.
Try Paperbell now for free with your first client.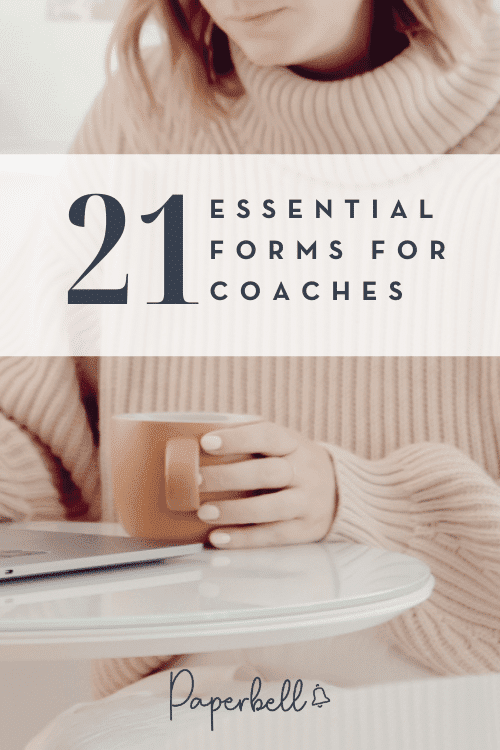 Editor's Note: This post was originally published in April 2021 and has since been updated for accuracy.