Do you want to attract more clients to your coaching business? Or are you simply interested in hosting an engaging online event?
Either way, a virtual summit may be just what you need. In this article, we'll guide you through the ins and outs of hosting a virtual summit to help you land coaching clients.
From understanding what a virtual summit is to choosing the right platform and creating an effective checklist, we've got you covered!
Keep reading to discover more about:
What is a Virtual Summit?
Virtual Summit VS Conference
Virtual Summit VS Webinar
How to Host a Virtual Summit in 6 Steps
Choosing The Right Virtual Summit Platform
Free Virtual Summit Checklist
How To Use Paperbell And Zoom To Run A Virtual Summit For Under $100
What is a Virtual Summit?
A virtual summit is an online event that brings people together from all over the world to share knowledge, ideas, and experiences on a specific topic.
Everyone can ask questions, share opinions, and network with like-minded individuals.
This revolutionary event is gaining popularity because it offers a unique opportunity to connect with experts and attendees without traveling.
It's pretty convenient and cost-effective! Imagine participating from the comfort of your own home or office, saving both time and money.
During a virtual summit, what do the attendees gain?
Expect to be engaged in various activities such as presentations, interviews, workshops, and more.
The activities will provide valuable insights, practical tips, and actionable strategies that can be applied to their personal or professional lives.
Attendees can interact with experts and other attendees in real time through chat rooms, discussion forums, and Q&A sessions.
By participating in a virtual summit, experts can reach a wider audience and establish themselves as thought leaders in their industry.
Ultimately, virtual summits are a game-changer in the world of events. So, if you're looking for a practical and affordable way to attend or organize an event, a virtual summit might be just what you need.

Virtual summits can be offered to attendees for free. Unlike a traditional summit, you won't need to spend tens of thousands to host one.
In fact, you can bootstrap a virtual summit for under $100 with Paperbell and Zoom.
Alternatively, you can sell tickets at a price point you deem appropriate, depending on the material that'll be covered!
Here's an example of a virtual summit in the coaching space: the Simply Coaching Summit: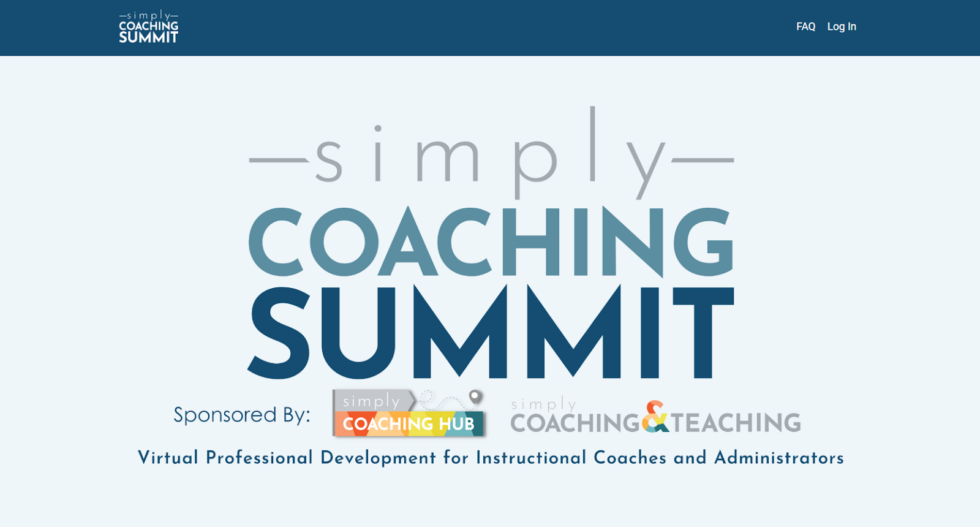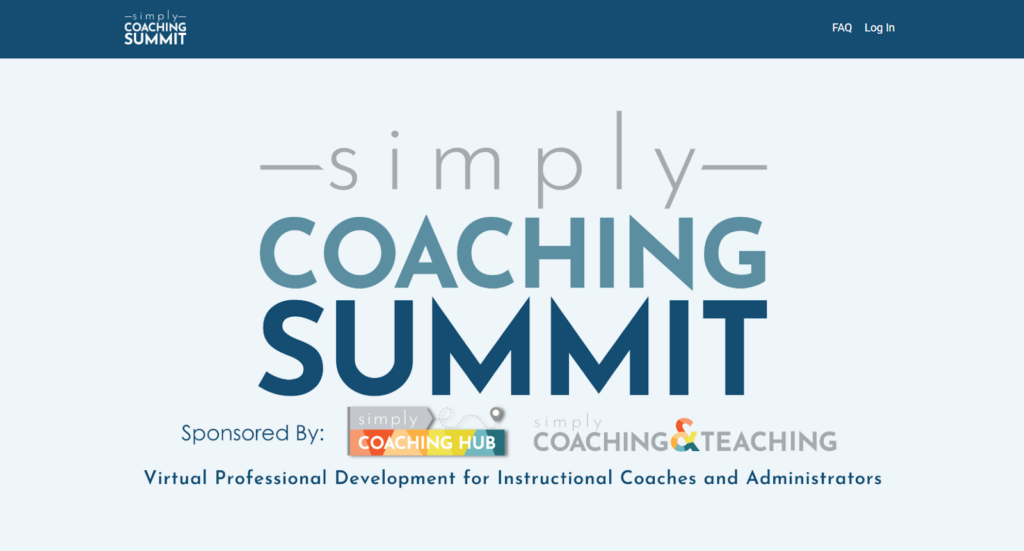 For this example, the virtual summit does have a ticket price of $97 for early-bird tickets. But they've also got 40+ speakers and presenters!
Virtual Summit Vs. Conference
A virtual summit and conference are both popular options for educating attendees and generating coaching clients.
While both offer valuable information and insights, there are some key differences between the two. Let's compare their features.
Level of interaction and intimacy
Conference: Attendees typically sit and listen to speakers in large rooms. While there may be opportunities to ask questions during Q&A sessions, the overall experience is often more passive.
Virtual Summit: Attendees can ask questions, participate in polls, and even network with other attendees online.
This creates a more interactive experience, allowing connection with both the speakers and other attendees in a meaningful way.
Cost and logistical planning required
Conference: It often requires significant logistical planning and other expenses that add up quickly, making conferences an expensive option for both organizers and attendees.
Examples of expenses include:
Securing a venue
Arranging travel and accommodations for speakers and attendees
Coordinating meals and other amenities
Virtual Summits: They are more cost-effective and easier to organize. There are no venue rental or travel expenses to worry about because they take place online.
Because of this, virtual summits are a great option for organizers who want to offer educational content without breaking the bank!
Virtual summit or conference: which one to choose?
Overall, while both offer valuable educational content, virtual summits offer great advantages for coaches who aren't generating millions of dollars in revenue per year.
You can also use virtual summits as your gateway to hosting bigger events in the future! Yes, they require lots of planning, but they're much simpler to organize than conferences or in-person summits.
Virtual Summit Vs. Webinar
Now you know the difference between conferences and virtual summits. But what about webinars?
A webinar is a popular choice for coaches who want to scale their businesses and land more clients. But many coaches claim they aren't as profitable as they used to be.
So let's explore the difference between a webinar and a virtual summit.
While both offer a way to connect with an audience online, they're still vastly different from each other.
Webinars typically feature just one presenter who delivers a presentation on a specific topic.
The format is great for presenting a deep dive into a topic, allowing the presenter to go into detail and answer questions.
Webinars are also usually shorter than virtual summits, lasting an hour or less.
Another key difference between them is the level of interactivity, as webinars typically feature a Q&A session at the end.
Virtual Summits are larger, more comprehensive, and usually last between several hours and several days.
They feature multiple presenters, each delivering a presentation on a topic related to the main summit theme.
This allows attendees to learn from various experts and gain a more well-rounded understanding of the subject matter.
In addition to the educational benefits, virtual summits also offer the opportunity for attendees to network with other professionals in their field.
Many virtual summits feature live chat rooms or discussion forums where attendees can connect with each other and share ideas.
Virtual summits often include interactive workshops or breakout sessions where attendees can participate in hands-on activities and engage with presenters in a more intimate setting.
Your final choice between a virtual summit and a webinar depends on your goals and the needs of your audience.
If you're looking to deliver a deep dive into a specific topic, a webinar may be the best choice.
But if you want to offer a more comprehensive educational experience and the opportunity for attendees to connect with each other, a virtual summit may be the way to go.
There's one more detail to take into consideration. When hosting a webinar, you'll be on your own to build your audience.
But as a virtual summit host, you've got an opportunity to tap into the audience of your speakers!
As a result, you can grow your email list and have a bigger impact than you would with a webinar alone.
Here's another way to put it:
Let's say you're inviting 10 speakers to your virtual summit. Each speaker has an email list of 1000 people on average.
If 10% of each audience joins the summit, you'll have 100 attendees that you wouldn't have had otherwise. If they opt into your email list as they sign up, even better.
And that's not even mentioning the number of people each speaker can reach using paid ads if they have a budget to do so!
How to Host a Virtual Summit: A Step-by-Step Guide
Connect with your audience, build your brand, and generate leads through virtual summits. Sounds easy, but how will you do it? What's the step-by-step process you need to start your first event?
Hosting a successful virtual summit requires careful planning and execution. Below, we'll take you through the steps to host a virtual summit that will leave a lasting impression on your attendees.
Who knows — your first virtual summit could help you land your next several coaching clients!
Step 1: Define the audience of your summit
Make sure you figure out who will attend your summit and who will benefit the most from the discussions.
The audience could be defined based on various factors such as their:
Demographics
Interests
Professions
Geographic location
Other relevant criteria
Why? Simply put, people who have an interest in your presentation, will most likely lead to more engagement and potential future events if they are satisfied.
They'll also be much more likely to turn into coaching clients after the event is over.
This will also help you create relevant content and activities that deliver value to the attendees and meet their expectations. You'll be able to market the summit effectively to the right target audience.
Step 2: Choose the topic of your summit
If you want to host a successful virtual summit, you have to choose a relevant and interesting topic.
And now that you've defined your audience, you know exactly what they're interested in!
Note that the topic must align with the summit's goals and objectives, whether to educate, inspire, network, or create business opportunities.
Conduct research and analysis to identify areas of interest and potential gaps.
The topic should be specific enough to differentiate it from other events and offer a unique value proposition.
A niche topic may have a smaller audience, but that audience will also be more likely to want to attend.
Choosing the right topic is key to attracting the right audience and delivering a high-quality and impactful virtual summit experience.
Step 3: Figure out the logistics
Virtual summits require planning and organizing technical and operational aspects, so figuring out the logistics is important.
You could end up with a technical nightmare if you leave this at the last minute.
While mistakes happen, virtual summits that end in complete chaos can definitely hurt your reputation as a coach!
Here's what you can do to figure out the logistics of your virtual summit:
Carefully choose a platform that can cater to all your virtual event needs, such as live streaming and audience engagement tools. An essential feature is to be able to handle lots of users at once.
Set a date and time to accommodate the target audience with different time zones.
Set the length of the summit, considering the content amount and the attention span of your audience.
Decide which parts of the summit you can provide for free to attract more attendees and which parts will require payment, often called an upsell.
Figure out how to distribute the replays of your summit (if you decide to do so). Virtual summit hosts often offer replays as part of an upsell when the initial event is free.
Choose whether the speakers will give live presentations or provide pre-recorded talks. If you do the latter, you can stream the recording and ask the speaker to show up live to answer questions as needed.
Planning logistics will make the virtual summit run smoothly and effectively. Attendees will have a good time and leave with a positive opinion of your brand.
Step 4: Prepare your marketing materials
After careful planning and setting up technology, let's move to your marketing material to promote your virtual summit.
Attracting attendees and generating interest will require you to develop promotional content for the virtual summit. Let's go over everything you can create to promote your event.
Event Registration Landing Page
Your event registration page is a critical component of the marketing strategy that includes the name, date, time, length, and a brief description of the topic or theme, as well as its core benefits.
Clarify why people should take time away from their lives to attend. What transformation can they expect? How will this summit be different from others they may have attended before?
For example, let's take a look at Marketing Madness Live. In the middle of their page, they have a snippet that explains exactly why it's worth people's time: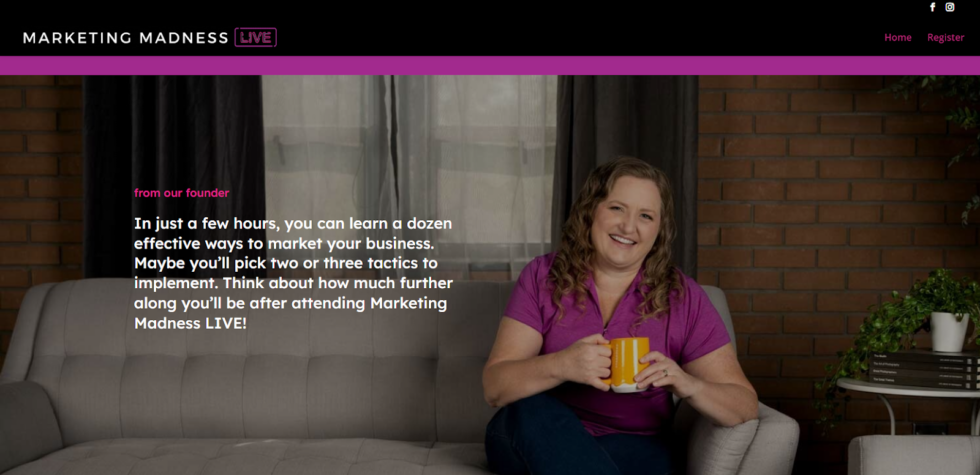 First off, it's a short event, which means it won't require too much of a time investment.
But it's also packed with a dozen ways to market your business!
Make sure to have a clear call-to-action on your page so that it's easy to register. Optimize the page on mobile devices to avoid frustration for all users.
Upsell Page (if applicable)
An upsell is an optional part of running a virtual summit — but it's also essential to break even or make a profit if you're using paid ads to promote your event.
These purchases show up immediately after people have signed up for your event!
If you're running a free virtual summit, you can provide the recording of each presentation as part of your upsell. You can also offer:
Digital product bundles and other resources
VIP sessions with speakers
Access to additional events such as roundtable discussions
Group coaching sessions
Transcriptions of the presentations
For example, here's an upsell page you see when you sign up for the Course Creator Summit: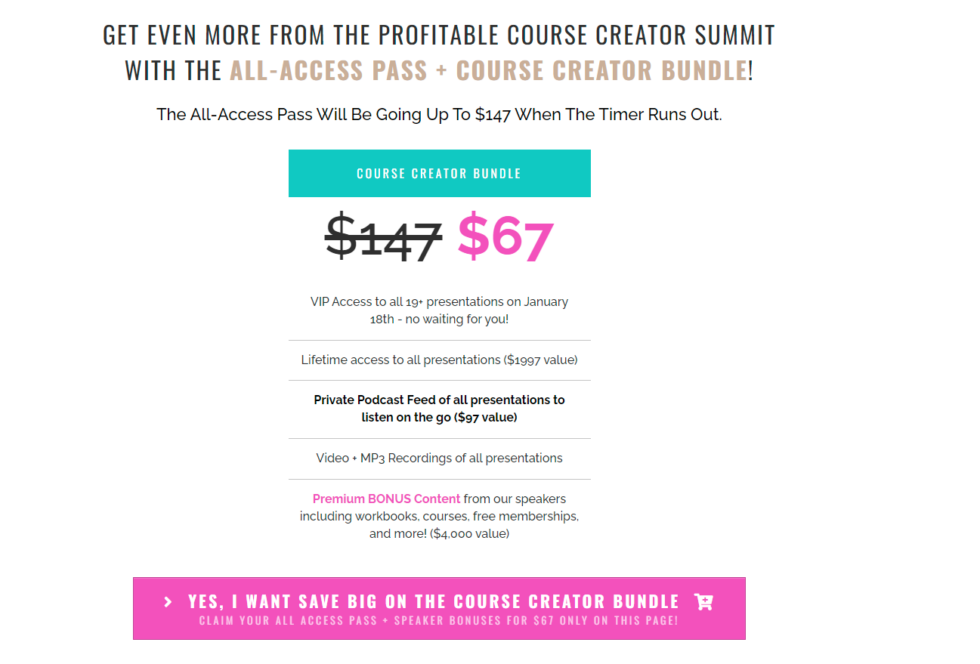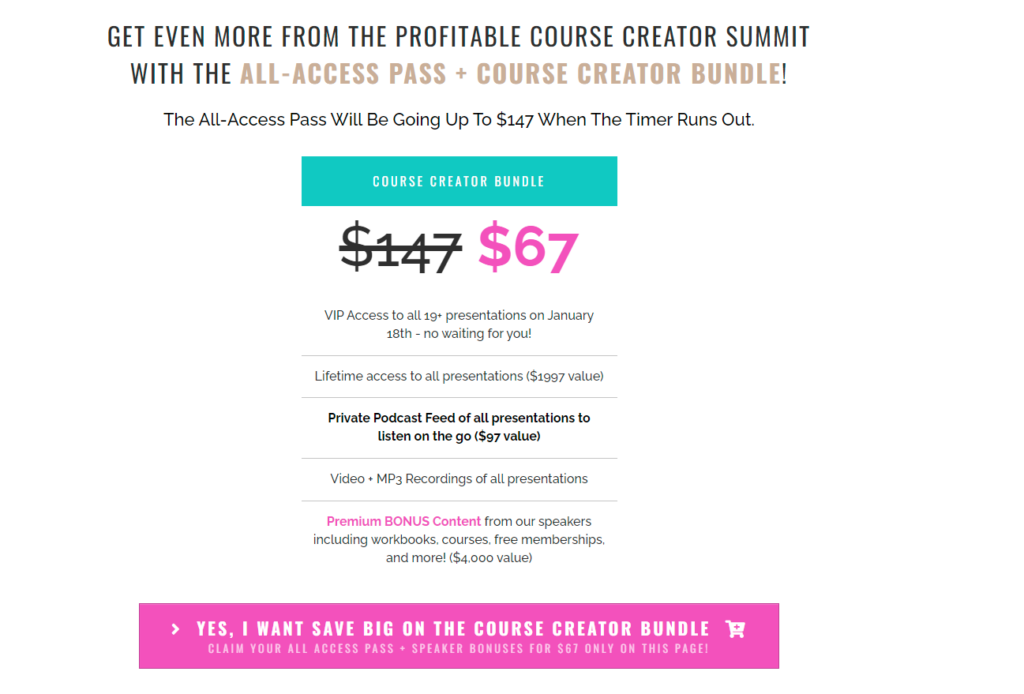 In this case, the virtual summit consists of pre-recorded presentations. But those who upgrade with this upsell get access to presentations earlier than everyone else.
Show-up Emails
Send show-up emails to remind your attendees of the summit date and time with instructions and other necessary information. But you can also use show-up emails to keep people excited about your event!
Plus, you can remind attendees to take advantage of your upsell offer if they haven't already.
It showcases the host's personality while turning the dial on the excitement factor. She also adds a call to action for people to upgrade to the VIP Day Bundle.
Detail Page for Summit Speakers
How can speakers sign up? And once they do — how can they access everything they need to get ready?
That's where the detail page comes in. Your detail page should include information such as:
The format of each presentation
How long speakers will have to give their presentation
Detailed schedule of the event
Any expectations regarding promotional efforts
Revenue sharing details: many virtual summit hosts provide a share of revenues for leads that came from the speakers
Links to marketing materials (more in the next section)
Anything else your speakers need to know
Remember that the better equipped your speakers are, the better they can deliver during the summit. They're also much more likely to do business with you again if they feel supported throughout the process.
Marketing Materials for Affiliates or Speakers
Marketing materials won't just be helpful for you — they can help your speakers and affiliates generate more signups, too.
Here are some examples of marketing materials you can prepare:
Ad copy
Social media captions
Graphics for social media and ads
Emails to encourage signups
Individual interviews with certain speakers to promote to both of your audiences
Blog posts
You can start talking about your virtual summit on every platform you use — and you can encourage your speakers to do the same!
Step 5: Reach out to potential speakers
The success of your virtual summit largely depends on the quality of your speakers.
Do your research and find experts in your niche who can provide value to your audience.
Look for speakers who have experience presenting to a virtual audience and who have an engaged following that can help promote your summit.
Remember that a well-known or respected speaker can attract more attendees, which can lead to increased registration and revenue.
But how are you going to reach out to them?
Engaging in their social media is one way to reach out, such as making comments to make connections.
Other ways to market your virtual summit to them are through your personal network, your coaching clients and their network, and by using email marketing.
Here's how to handle the summit once you've got your speaker lined up:
Prepare your presentation material and ensure that all speakers have the necessary resources, like slide decks and technical support, to create engaging presentations
Keep your speakers updated about any changes to ensure that everyone is on the same page and that the event runs smoothly
Once the summit begins, you'll need to host the event, moderate any discussions, and engage with attendees to avoid hassles during the event
What about after the event?
Gather feedback and testimonials from attendees to know what worked well and if there are things that need to improve for future events
For those who didn't purchase the upsell, you can send follow-up emails and encourage them to make a purchase
Continue engaging with attendees through coaching newsletters and other content to build relationships and keep them engaged with your brand
Step 6: Plan and create your summit content
Now that you've selected your speakers and platform, it's time to start planning and creating your summit content!
Determine which types of sessions you'll offer, whether it's:
Workshops
Interviews
Presentations
Round tables
Something else
Collaborate with your speakers to create engaging presentations that will keep your attendees interested in your summit topic.
It's important to create an event schedule and promote it on your website and social media channels.
Consider giving your attendees additional resources, like worksheets and ebooks, to enhance their experience.
Choosing the Right Virtual Summit Platform
To have a successful virtual summit, you need the right platform.
There are a variety of platforms available, so it's important to select the one that best suits your needs. Some popular virtual summit platforms include HeySummit, Airmeet, and Hopin.
But using Zoom Webinar can do the trick as well!
Be sure to do your research and choose a platform that will provide a seamless experience for your attendees.
Consider factors such as cost, ease of use, and features offered.
Cost
One of the first factors to consider when choosing a virtual summit platform is the cost.
Virtual summit platforms can range from free to a few thousand dollars. Determine your budget and choose a platform that fits within it.
Keep in mind that while a free platform may seem like a good option, it may not offer all the features you need to make your summit a success.
Features
Another important factor to consider is the features offered by the platform.
Does it allow for live and pre-recorded sessions? Can you create breakout rooms for networking? Are there options for interactive features such as polls and Q&A sessions?
Reviewing the features offered will help you determine which platform will best suit your needs and the needs of your attendees.
It's also worth noting that some virtual summit platforms offer additional features, such as analytics and reporting to help you measure the success of your summit.
These features can provide valuable insights into attendee engagement and help you make improvements for future events.
Ease of Use
Make sure that the platform is easy to use both for you and your attendees. Consider taking a demo of the platform before making your final decision.
Look for a platform that offers a simple and intuitive interface that will make it easy for attendees to navigate and engage with your summit.
Additionally, consider the technical support offered by the platform to ensure that any issues that arise during the summit can be quickly resolved.
How To Use Paperbell and Zoom to Run a Virtual Summit for Under $100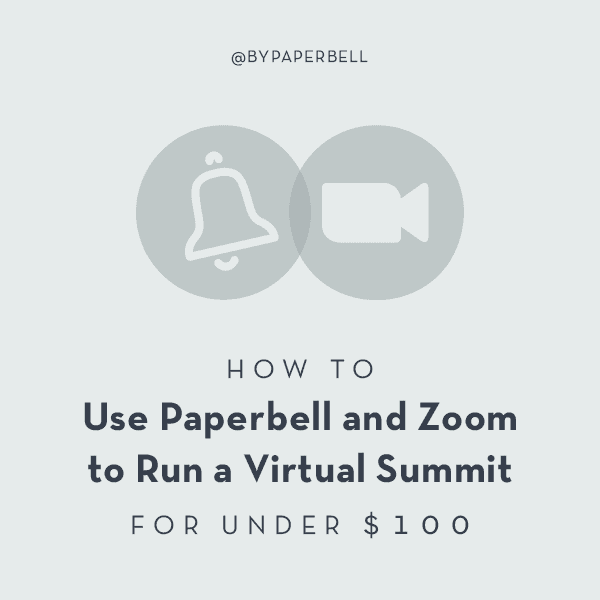 Want to launch a virtual summit on a budget?
Luckily for you, technology has come a long way. Organizing a virtual summit is no longer strictly for multi-million dollar companies!
For instance, you can rely on two simple tools to bootstrap your entire virtual summit for under $100.
Of course, we recommend for coaches to invest in other tools (such as email marketing platforms) to make the most of their event. But below is a process to help you keep costs down to a minimum!
First, you'll need a Pro Zoom account. You can use Zoom Webinar, but using a regular Zoom meeting room will allow your attendees to interact more directly with your speakers.
Secondly, you'll need to set up a package inside Paperbell for your summit! This will take care of:
Registration pages
Show-up emails
Calendar invites that include the Zoom link
Payment processing (if your event is paid)
First, make sure you've claimed your free Paperbell account.
Next, go to Packages and click Create New. You'll have the option between One-time/payment plan packages or subscriptions: choose the former.
Next, you can set up all the relevant info about your virtual summit, including the name and duration! The "appointment" will serve as the summit itself.
For example, here's what it can look like for a 2-hour summit: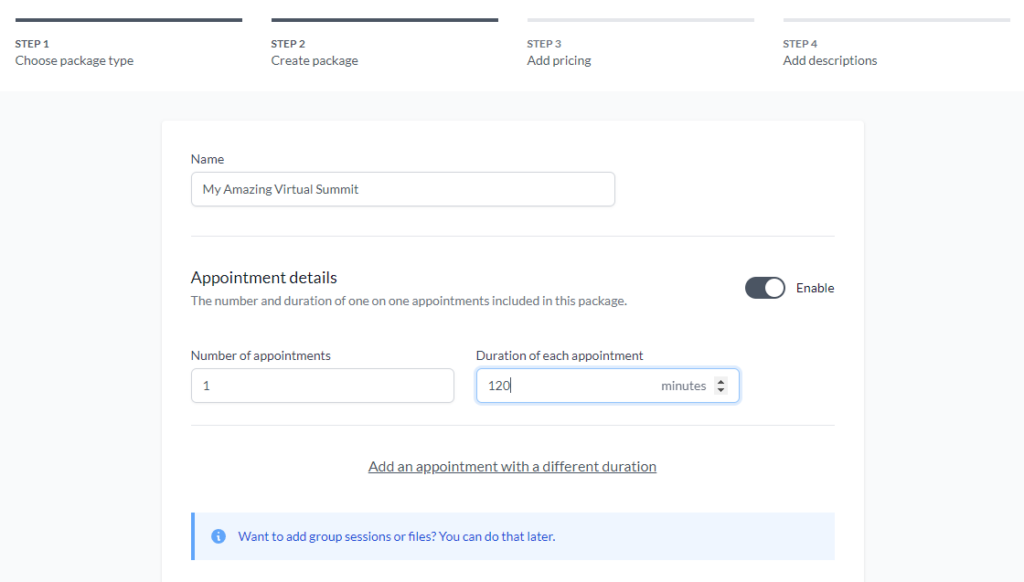 Next, you'll be prompted to set up the pricing details. You can leave this at 0 if your virtual summit is free.
In the next section is where it gets fun. On the Package Description menu, you can add all of the details related to your virtual summit.
In other words, this will serve as your registration landing page.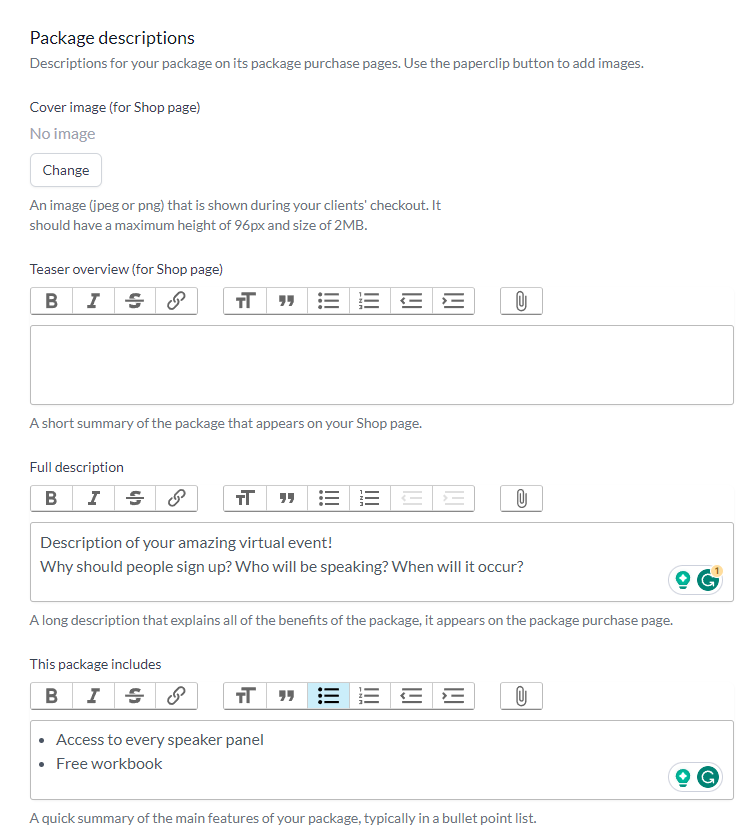 Next, you'll need to set up your package as a Group Session. You can navigate to Group Sessions and click Add Session.
Once inside, you'll be able to choose the date, time, and duration of your event!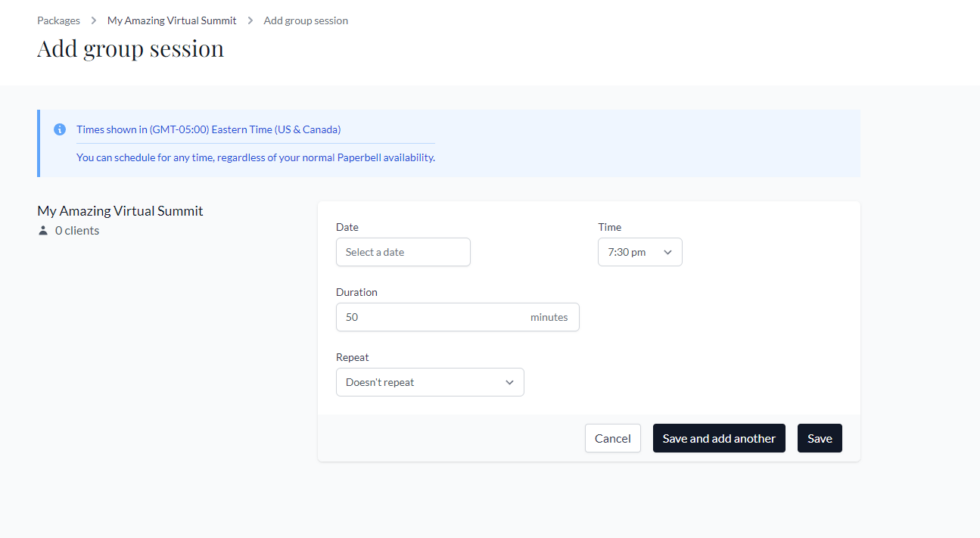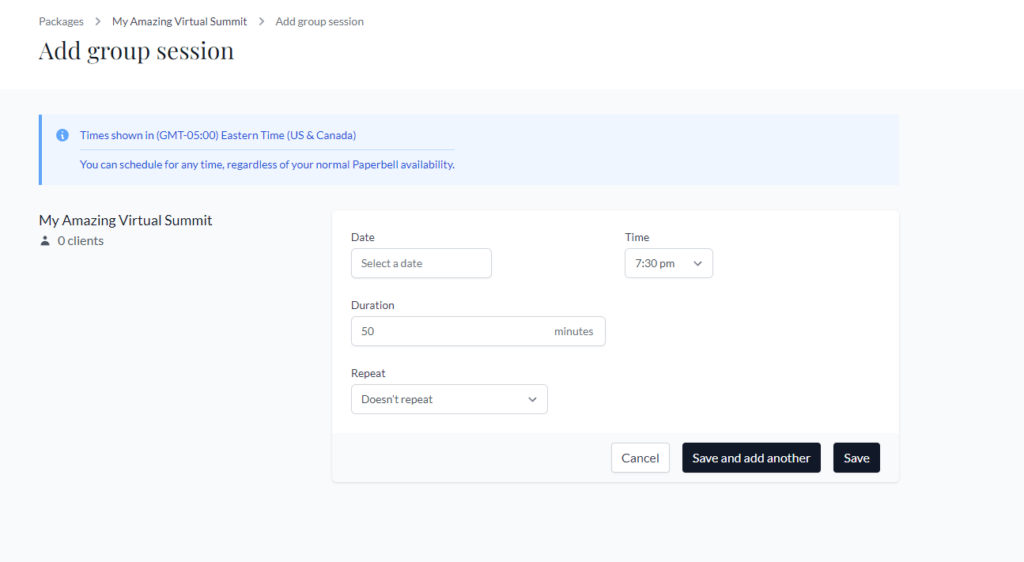 There's one more step you should set up: your automated emails.
Make sure your attendees receive show-up emails to keep them excited about the event — if not many, at least one the day before the event!
Navigate to the Emails section of your package in Paperbell. Then, click on Add Automated Email.
Choose "Group Session" as your trigger. Then, you can decide how many days before or after the session the email will trigger. This means you can set up as many as you'd like.
You can also customize your subject line and the body of your email — feel free to be creative here!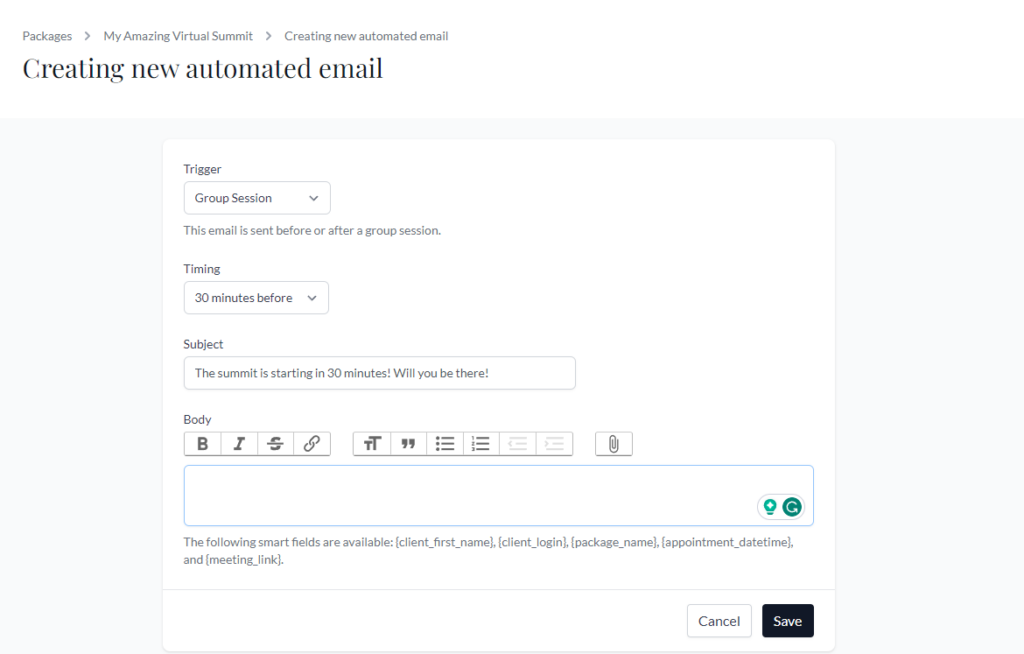 Don't forget to add an automated email that triggers as soon as people sign up for this package as well. This will allow you to greet new registrants automatically.
When drafting your email, remember to add a link to your Zoom meeting! Otherwise, your attendees won't be able to attend.
And that's it! Now you can share your landing page to promote your virtual summit without having to worry about following up with your registrants — all for under $100.
Free Virtual Summit Checklist
Hosting a virtual summit can be a rewarding experience for both you and your attendees. It's a great way to connect with your audience and provide valuable information to them.
By following the steps mentioned above, you can build your brand, connect with your audience, and ultimately grow your coaching business!
However, it can also be a daunting task.
To ensure that you stay on track and don't forget any important details, we've created a virtual summit checklist. This will help you stay organized and ensure that you don't miss anything important.
It's important to stay organized and on top of your tasks to ensure a successful event.
Some items to include in your checklist are listed below, such as creating your landing page, scheduling emails to promote your summit, and testing your virtual summit platform.
But feel free to add more details to the checklist depending on the type of virtual summit you want to organize.
Define the audience of your summit
Choose the topic of your summit
Figure out the logistics

Choose a virtual summit platform
Pick a date and time
Define the length and format of your presentations
Choose the business model for your summit (free, paid tickets, upsells, etc)
Figure out distribution for replays (if applicable)
Choose between live or prerecorded presentations
Define a revenue sharing policy
Create a contract/agreement for speakers

Prepare your marketing materials

Event registration page
Upsell page
Thank you page
Confirmation email
Show-up emails
Detail page for summit speakers
Ad copy
Social media captions
Graphics for social media and ads
Promotional emails
Blog posts

Make a list of "dream" speakers and reach out to them
Prepare your promotional list

Social media profiles
Email list
Existing or past clients
People in your network who would be interested in your virtual summit
People you've collaborated with before (for example, if you've been a guest on their podcast)

Run your promotions

Launch paid ads
Create a social media posting calendar for your promo
Publish blog posts
Schedule your promo emails
Do manual outreach to your promotional list

Finalize your summit content plan
Follow up and thank your speakers
Launch a post-summit promotion for your coaching services
Follow this comprehensive virtual summit checklist to make sure your virtual summit runs smoothly and attendees get value.
Achieve Success in Your Coaching Career by Hosting a Virtual Summit
Hosting a virtual summit can be a powerful tool to advance your coaching career by bringing in new clients and educating your audience.
By taking the time to carefully prepare and carry out your summit, you can create a memorable and impactful event that showcases your expertise and inspires your attendees.
Whether you have a dedicated virtual summit platform or not, Paperbell can help you run your coaching business the super-simple way.
In your pursuit to grow your career, Paperbell is here to assist you in running your coaching business in the easiest way possible! Grab your free account today to grow your coaching business online.