You've built a coaching business from the ground up and have now worked with a handful of clients who absolutely adore you.
But now you're wondering:
Now what?
Should you launch a new program? Start group coaching? What else is possible to scale a coaching business?
A lot goes into scaling a coaching business in a sustainable way. Keep reading to discover exactly how to scale a coaching business without burning yourself out, including:
The difference between scaling and growing your coaching business
What to watch out for before you scale
Two real-world examples of scaling a coaching business
Why Scaling and Growing Are Two Separate Steps
Many coaches and consultants confuse growing and scaling businesses as one and the same. However, they're two distinct phases of a business!
When you land a new client or two, you're not scaling your business — you're growing it. You're trading time for money.
Growth happens when you increase your top-line revenue, no matter how much it costs you to do so. For instance, maybe it takes you 10 hours per month to support one client.
On the other hand, scaling your coaching business involves increasing revenue while minimizing your cost. That cost can be in time or money.
In short, the goal is to no longer trade time for money.

It's important to distinguish between growth and scaling because trying to scale too early can be a costly mistake! If you haven't developed a proven coaching package you can consistently sell, you may make the wrong investments when it's time to scale.
How Do You Scale a Coaching Business?
To scale a coaching business, it boils down to one thing:
You need to increase revenue while minimizing costs.
Easier said than done — we know! One of the easiest ways to do this is to start charging more for each coaching client. Every time you successfully help one client, boost your price before you enroll the next one. And be sure to ask your happy clients for testimonials to showcase your worth!
Charging more won't change how much time you spend with each client — and in most cases, it won't change your acquisition cost, either. That means your additional revenue is all profit.
And THAT'S what it means to scale.
4 Ways to Scale a Coaching Business
We'll cover 4 more options to scale your coaching business, but first, let's go through a few things to check for.
Make sure you have the right "ratios" before you scale
Many coaches make the mistake of scaling their business too early, thinking it will solve all their problems.
But here's the thing:
When you scale a coaching business, you're not just scaling your revenue. You're also scaling all the problems you have.
For example, let's say each client generates one hour of admin work per week. You feel overwhelmed and busy, and you hope that scaling with a group program will help you reduce the admin work.
But if you don't have the right systems in place to manage the admin side of your business, it won't magically go away if you launch a group program. The ratio of client-to-admin work will remain the same… especially with a group program.
Group programs contain more people. Those people will require admin support, whether you're ready for it or not.
That's why you should optimize the systems in your business before you scale. If you scale a well-oiled machine, you'll have fewer points of failure that could bring the entire engine down!
For example, you can create a Paperbell account and set up all your email automations instead of chasing clients for late payments. Or you could provide your clients with the built-in self-serve portal to help you spend less time in your inbox as you scale — not more!
Make sure you're scaling the right parts of your coaching business
If you look at your coaching business from a numbers perspective, it may make sense to scale the coaching offers with the best coaching margins. For example, that could be group coaching in your case.
But if you hate group coaching, should you really scale that? Even if you successfully scale a group coaching program and start generating tons of revenue, you risk burning out if you don't enjoy the work.
When deciding what to scale, ask yourself:
"Do I want to be doing MORE of this? How does that make me feel?"
After all, you started your coaching business and became a small business owner to be your own boss. That means you're in control of what you do. So stick to what fulfills you!
Don't fall into the trap of your "highest revenue month"
Have you just had an amazing, record-breaking month in terms of coaching sales? Hurray for you!
But hold on before you make any drastic changes to your business. Entrepreneurs often fall into this trap when they hit a new record in revenue:
They start spending as much as they're making in an effort to scale.
For example, they hire a new virtual assistant. Or, they decide to bring in a new coach to increase their client capacity for one-on-one coaching sessions.
But your highest revenue month is unlikely to represent your average revenue. Instead, take the average of your last 6 months of revenue before you make any big spending decisions.
Before you scale anything, make sure you're going at a pace you can sustain — and that your highest revenue month wasn't just a fluke.
Decide on your scaling method: choose from these 4 ways
If you feel confident with the previous 3 elements, consider these 4 scaling methods for your coaching business:
Hiring a team: Team members can also take over your organic marketing efforts — for example, you can bring on a social media manager or hire a podcast booking agency to get you more guest appearances.
Hiring and training more coaches: Let's say you only want to provide one-on-one coaching to your clients — or you want to serve more clients with group coaching. You can't clone yourself to coach more people, but you can certainly train new coaches! You'll need to train new coaches on your signature coaching process so that they can replicate your approach themselves.
Scaling your ad spend: If you're already running paid advertising, such as Facebook ads, you can scale your winning campaigns to bring in more of your ideal clients. But starting brand new campaigns can be used to grow your reach as well. Make sure to start with a small budget to validate a winning campaign before you scale.
Adding new coaching offers: Don't want to hire a team? You can add new coaching models to support more clients at once. For example, you can serve several clients at once in a group coaching program, online course, digital products, in-person events, or a membership. Or you can start a consulting business as a new revenue stream.
Each of the above will scale your business on their own, without requiring the other methods. But keep in mind that you can do a combination of all of the above.
However, beware of stretching yourself out too thinly!
Start with one element and make sure you've dialed it in before you move on to the next.
For example, let's say you want to hire life coaches to increase your client capacity. Make sure your new coach is fully trained and performing well before you shift your focus to creating a new offer!
What Scaling a Coaching Business Can Look Like: 2 Examples
So far we've covered the theoretical aspect of scaling a coaching business. Now, let's see what it looks like in practice with two real coaching businesses that have seen great success.
Scaling without Hiring a Team: Laurel Portie
Not everyone wants to spearhead a growing team of coaches, consultants, contractors, and more. Such is the case with business coach Laurel Portie.
Laurel's small business team consists of herself, her wife Christina, and their friend Suzanne. And according to Laurel, they each work 3 days per week, for about 4 hours per day, yet still deliver amazing coaching services.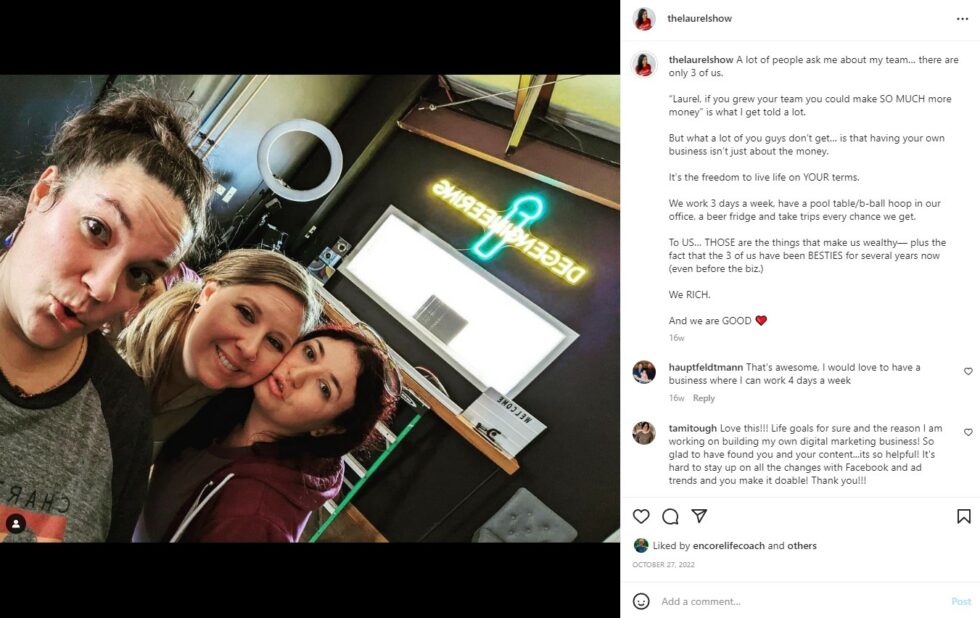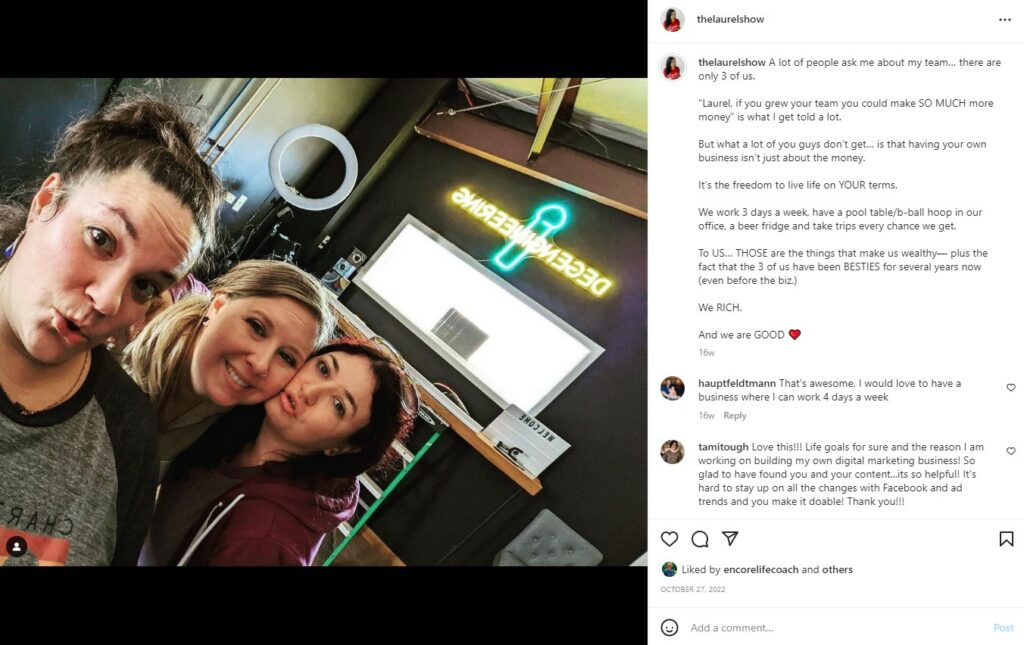 So what does scaling look like when you don't have a huge team to support you?
Here's how Laurel's business model breaks down:
One-on-one coaching and consulting: Laurel has recurring clients for whom she consults. She also does work for them. But she also has limited spots for one-to-one hourly coaching calls.
Group coaching and consulting: For $1000 per month, you can get private coaching and consulting from Laurel in a group format. She usually caps this to 50-60 people to be able to fully support everyone.
Ad coaching for $7: For a measly $7 per month, Laurel provides training content and weekly coaching. There are currently 1,800 people in this membership group.
The most important thing to remember is that Laurel didn't start with a low-ticket coaching membership. The easiest way to get cash flow as a new coach is to work with clients one-on-one.
Once you have a proven coaching program that you can consistently sell out, you can expand your offerings to include group coaching, digital products, or memberships. And when you already have a message that converts — and the proper systems in place (such as with Paperbell) — it's only a matter of scaling your audience of potential clients!
That's exactly what Laurel did. Once her one-on-one spots were fully booked, she started her group coaching program. And once that was fully booked as well, she used the content from that program to start a more affordable membership with less handholding for larger groups of people.
As you can see, scaling doesn't have to be complicated. Laurel has only three main offers, one of which is infinitely scalable. And she doesn't "teach" different principles in each offer… instead, she offers a different level of support!
There are several ways you can scale up your audience. In Laurel's case, she enrolled the first few hundred people into her $7 program using organic social media. And when she wanted to scale that winning offer, she started using Facebook ads.
The method or channel you use to scale your audience doesn't matter. What matters most is validating your offer before you increase your budget (if you're spending on ads).
Scaling with a Team: Superfast Diet
Superfast Diet is one of the best-selling weight loss programs in Australia. But unlike Laurel, this coaching program scaled using a growing team of coaches.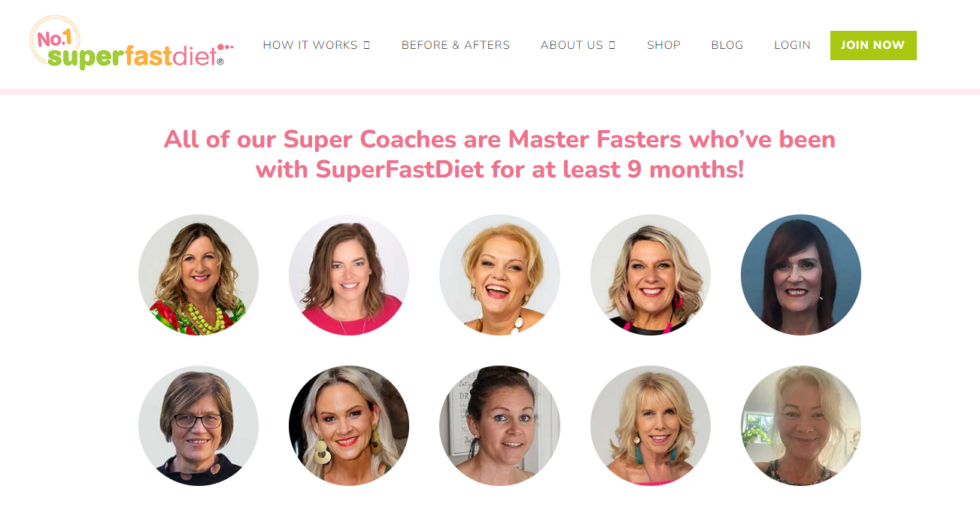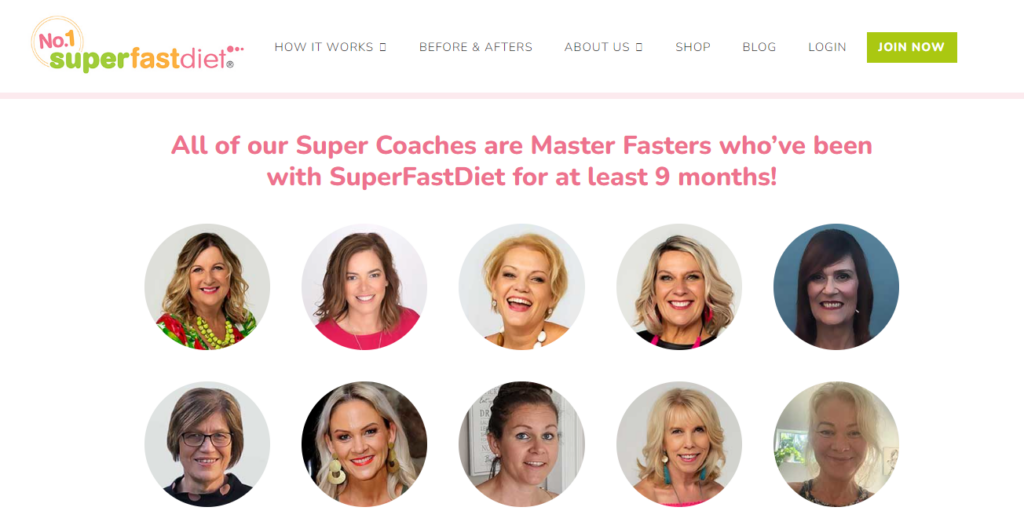 Their suite of coaching offers is also more complex. With more coaches, they can support a large number of clients at varying stages in their health journey.
In both examples, these coaching businesses have scaled far beyond what most coaches make. But they look drastically different from one another.
And one isn't necessarily better than the other. It all depends on what you want out of your business!
Scale Your Coaching Business, Your Way
Whether you want to build a world-class coaching team or keep things simple, you'll have a much easier time running (and scaling) your coaching business when you've got reliable systems in place. That's exactly what Paperbell was designed to do – specifically for coaches!
Create your free account with Paperbell to set up your online coaching business. You can put everything in place for free and only pay when you onboard your first client!