The Modern, Elegant Satori Alternative You've Been Searching for 
Paperbell is the built-in-2020, works-with-Stripe business tool for coaches, with a beautiful scheduling experience for your clients.
Why so Many Coaches Are Ridiculously in ❤️ with Paperbell

Get Paid
Checkout, scheduling, and contract signing are all included in one seamless process. No "zaps", integrations, or workarounds necessary. Accept all credit cards via PayPal or Stripe (or create a payment account if you don't yet have one). 

Get Scheduled
No more endless emails back and forth, no more time zone drama. Your client logs in and schedules themself based on your availability. They'll automatically see your calendar in their own time zone, and it's all fully integrated with Google Calendar. 

Track Sessions
No more hacked-together systems for figuring out how many sessions you have left with a client. You and your client can both see how many sessions you have left and when it's time to purchase more. Plus, create client notes and questionnaires.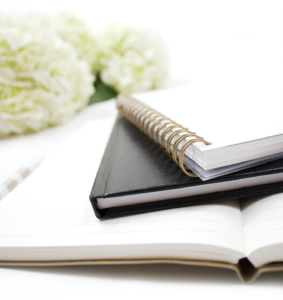 Get All the Functionality You Love about Satori Scheduling Without the Clunky Design
Paperbell takes the best of Satori App with coach-specific features like package setup, client management, and revenue tracking and puts in an elegant, up-to-date package that includes online contract signing and e-signatures.
Why Coaches are Making The Switch
You ❤️ Indie, Woman-Owned Businesses
Paperbell is a completely bootstrapped, independent business founded and owned by Laura Roeder (also the founder of MeetEdgar). We like keepin' it in the family and know that you do too!
You're Looking for a Modern Tool from a Modern Company
Customers who make the switch tell us that using Satori felt dated and clunky. You're looking for a company that gets how to run an online business in 2021, just like you.
You Value Branding and Design
Paperbell lets you impress your customers with a gorgeous and up-to-date scheduling and checkout experience.  And Paperbell is a pleasure for you to use, too – clean and simple, with an intuitive, elegant interface. 
Satori vs Paperbell: More Common Questions
I don't want to use PayPal, can I use something else?
Yes! Paperbell also integrates with Stripe. If you don't have a Stripe account yet we'd be happy to help you set one up. 
Can you coordinate between different time zones?
Yes, you tell us what time zone you're in, and your client tells us what time zone they're in. Paperbell automatically does scheduling in everyone's local time zone
Do you integrate with Zoom?
Yes, you tell us your meeting URL from Zoom or any other video or conference call provider, and we automatically share the details on the Google Calendar invite for you and your client. 
Can I use Paperbell for free sessions?
Yes, you're in control! You create your own packages with any price and any number of sessions. 
Does Paperbell have contract signing?
Yes! We've partnered with industry leader HelloSign to offer legal contract signing as part of your client's checkout flow. This is included in all plans. 
Can I sync my existing calendar with Paperbell?
Yes! We integrate with Google Calendar to pull in your existing appointments and ensure that you're never double-booked. Paperbell also sends a Google Calendar event to both you and your client.
Does Paperbell charge a payment processing fee?
No, we work with your existing Stripe or Paypal account and charge zero payment fees. (We charge only our normal monthly fee.) 
If you don't yet have a payment account (meaning a way to take credit cards online) you can create one with just a few clicks inside Paperbell via our special partnership with Stripe, the world's leading online payment provider.
Can I import my Satori offers into Paperbell?
Satori doesn't provide a way to export, but just reach out and we'll be happy to give you some additional support in getting your business moved over. 
Can my clients schedule themselves?
Yes! Your clients log in, see when you're available, and pick them best time for them, all in their own local time zone. 
Free Account, No Credit Card Required
payment, contract, scheduling, & admin coaching software
There's no time limit, and you'll have access to every feature. That includes scheduling, checkout, digital downloads, contract signing, and more.
Your account is totally free and unlimited through your first client, however long that takes.  
* Free accounts are a limited time launch offer