The Acuity
™

Alternative for Coaches That Does so Much More than Just Scheduling
You need scheduling, but not JUST scheduling. Paperbell handles payments, multi-session coaching packages, contract signing, client management, and much more. Learn more about the Acuity™ alternative that is custom-built just for your coaching business!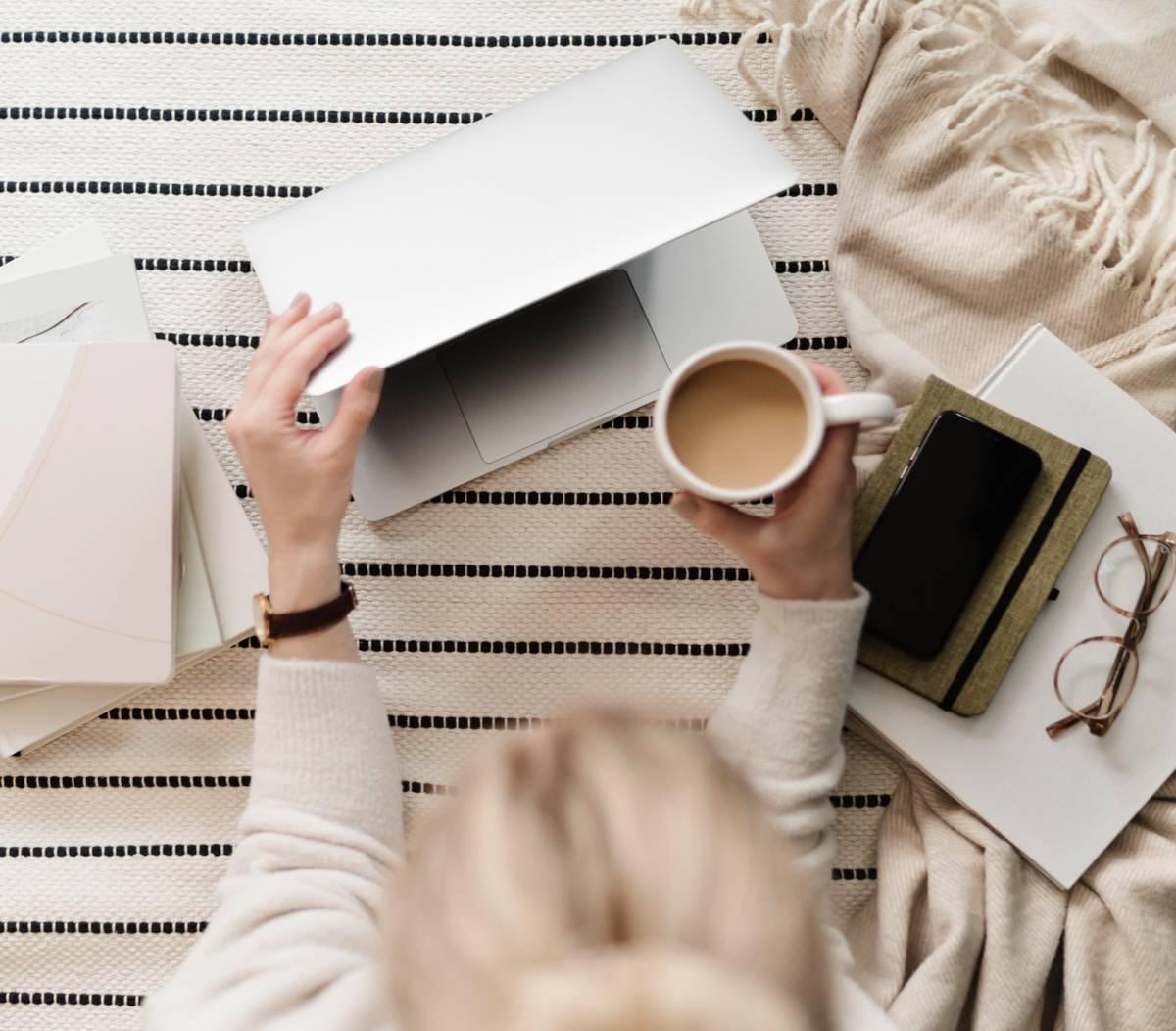 Stop Using an Appointment Scheduling Tool And Start Using a Run-My-Whole-Coaching-Business Tool
Acuity™ can manage scheduling, but you need a lot more than a calendar tool to run your coaching business!
Paperbell lets you sell multi-session packages, subscriptions, group coaching and more, PLUS scheduling is fully integrated into your client onboarding process. We handle your contract signing, your client notes, and everything else you need for your client admin.
Plus, Paperbell can sell complex packages, including group coaching and digital downloads.
Why Coaches are Looking for an Alternative to Acuity™
for Their Appointment Scheduling
You Sell More than Just Single Appointments
Checkout, scheduling, and contract signing are all included in one seamless process. No "Zaps", integrations, or workarounds necessary. Create payment plans, subscriptions, set-up fees, pay-in-full discounts, and more. 
You Need to Track How Many Sessions Are Left
No more hacked-together systems for figuring out how many sessions you have left with a client. You and your client can both see how many sessions you have left and when it's time to purchase more. Plus, create client notes and questionnaires. 
You Need More than Just Appointment Scheduling
Paperbell is the all-in-one business management tool just for coaches. We are a client CRM, as well as a contract signing tool, session delivery tool, and a scheduling tool. It's all integrated into one beautiful experience for your clients.
You Value Branding and Design
Paperbell lets you impress your customers with a gorgeous and up-to-date scheduling and checkout experience.  And Paperbell is a pleasure for you to use, too – clean and simple, with an intuitive, elegant interface.
You Need Ongoing Payment Plans
Acuity™ lets you collect a one-time payment when a client schedules. But what if your coaching isn't a "one time" type of business? Paperbell allows you to tie scheduling into installment plans, subscriptions, pay-in-full discounts, and more.
You ❤️ Indie, Woman-Owned Businesses
Unlike Acuity™, Paperbell is a completely bootstrapped, independent business founded and owned by Laura Roeder (also the founder of MeetEdgar). We believe small businesses should support each other.
Acuity
™

vs Paperbell: Common Questions
Is Paperbell's scheduling functionality as good as pure scheduling tools like Acuity™?
Yes! We use scheduling best practices to ensure that you and your clients have an excellent scheduling experience. With Paperbell you can create A/B schedules, create buffer times between appointments, and more.
Both you and your client will automatically see everything in your own local time zones. We can do everything that the standalone scheduling tools like Acuity™ can do, plus a whole lot more.
Can you coordinate between different time zones?
Yes, you tell us what time zone you're in, and your client tells us what time zone they're in. Paperbell automatically does scheduling in everyone's local time zone
Can I use Paperbell for free sessions?
Yes, you're in control! You create your own packages with any price and any number of sessions. 
Do you integrate with Zoom?
Yes, we have full integrations with Zoom and Google Meet. Or, just enter the URL or phone number of any other video or phone conferencing tool. 
Do you integrate with Google Calendar?
Yes, Paperbell checks in with any Google Calendars you've synched to make sure you're truly available before a client can book a spot. Paperbell also sends a Google Calendar event to both you and your client. 
Can I send reminder emails?
Yes! We are an Acuity™ alternative with custom reminder email notifications. Paperbell will automatically remind your clients about your coaching appointments, and you can completely customize the text of the emails.
Can I embed Paperbell into my website?
Yes! You can link to your booking pages or embed a booking calendar directly on your website. (Here's an example.) You can also link from your social media, email marketing, or anywhere else on the web. 
Can I sync my existing calendar with Paperbell?
Yes! We integrate with Google Calendar to pull in your existing appointments and ensure that you're never double-booked. Paperbell also sends a Google Calendar event to both you and your client.
Can I see an example of someone using Paperbell?
Can I add an intake survey?
Yes, fully-customizable surveys are baked right into the client onboarding flow. Our online coaching tool puts the entire client onboarding process in one place.
Do you handle contract signing?
If you are looking for an alternative to Acuity™ with contract signing fully integrated, look no further! We partner with HelloSign to make contract signing a seamless part of your scheduling flow. 
The Top Appointment Scheduling Issues for Coaches . . . Solved!
What about time zones?
Not having to navigate time zones is one of our favourite things about Paperbell!! Paperbell always shows you your time zone and always shows your client their time zone. 
We handle all of the time zone math for you automatically. Just tell Paperbell your availability in your time zone, and your clients will see it in their time zone. We also account for any daylight savings time changes.
And what if someone books an appointment a year from now? I don't like having stuff on my calendar that far out!
With Paperbell you can decide how many months out you'd like appointments. We don't like to have random appointments booked next year messing up our family holidays, so we figured you don't either. You're in total control of how far in the future your clients can book.
Can I set different availability for different offerings?
Of course! Let's say you like to do all of your discovery calls on Mondays, or save Fridays for longer deep-dive sessions. Just tell Paperbell how you like to work, and it will all be reflected for your clients automatically. 
Can I use iCal or Outlook Calendar instead?
Yes! We can also sync with iCal or Microsoft Outlook. You will just need to do a one-time sync with a Google Calendar during set-up. 
How do I make sure clients don't book 5 minutes from now?
No one wants a client call to pop up unexpectedly with no notice! That's why Paperbell's "appointment notice" feature lets you choose the minimum number of days from now that a client can book. You can choose anywhere from zero notice up to one week. We recommend one  to three days, so that you have enough notice but your clients aren't frustrated by waiting too long to speak with you.
I don't want to get booked up back to back with no breaks in between!
Yup, we thought of that too! Paperbell's "appointment gap" feature allows you to automatically decide how long you'd like between appointments. We like to do 10 minutes, but you can choose whatever you like. Then Paperbell will automatically take care of making sure you have a small break between appointments.
How can I make sure I'm never double booked?
Paperbell syncs with your Google Calendar to make sure that your client availability reflects your whole life. No need to continually tweak your client availability; if you're booked on your Google Calendar, that time will not show to clients. 
Can clients reschedule themselves?
Yes, clients have a Paperbell client portal where they can reschedule appointments as well as access other materials like surveys and shared files. 
Billing Software
Yup, Paperbell does that too! Payment and booking is one seamless process for your clients. Plus, you can create subscription, group coaching, and multi-session packages.
Sell Digital Downloads
Sell standalone digital products or integrate them right into your coaching offer! You can deliver an ebook, spreadsheet or audio file right alongside appointment booking.
Client Management
Yes, Paperbell is also a CRM. See your notes, purchase history, signed contracts, completed surveys, appointment history and more for each client at a glance.
Contract Signing
Cancel your contract-signing tool, because HelloSign is included right in your Paperbell subscription! E-signatures are integrated right into the booking process.
Free Account, No Credit Card Required
payment, contract, scheduling, & admin coaching software
There's no time limit, and you'll have access to every feature. That includes scheduling, checkout, digital downloads, contract signing, and more.
Your account is totally free and unlimited through your first client, however long that takes.  
* Free accounts are a limited time launch offer