Let's talk about you!
Do you have a great coach bio that attracts your ideal clients and sells your services for you?
Maybe you're just starting out as a life coach. You know you need a bio, but when it actually comes to sitting down and creating it, your fingers are frozen, hovering above the keyboard.
Of course, you know what you're all about and the unique knowledge you bring to your coaching but when it comes to eloquently explaining that to potential clients? You don't even know where to start!
A lot of coaches struggle with writing their own bio, but you don't have to spend an entire day to craft a great one. You can write an effective introduction for yourself based on a few simple tips we'll share in this article.
We'll explain why having a strong coach bio is so key
Then we'll look at some examples so that you have a better idea of how to model your own
Finally, we'll get into some bio must-haves so that you can start using your bio to attract clients to you
What's that? Are coaching bios really that important?
I'm glad you asked…
Why You Need a Life Coach Bio
These days, more than ever, people are very intentional with how they spend their money. Not only do you need to have a good product or service but you also need to have a good brand and online presence.
People want to feel like they know the person they are giving their money to; this is especially true for coaching. With coaching, YOU are the brand and the business.
So having a bio is crucial for many reasons…

It builds your credibility in the industry
It's the first impression you make to potential clients
It's one of your most important branding tools
It's a great way to attract the RIGHT clients
And it will determine how you're introduced in media appearances
Getting more coaching clients is about building trust. Your bio serves as your introduction. It's the first step in people getting to know you, and ultimately wanting to work with you.
Bios are where you can brag about yourself a little, highlight your relevant experience, and position yourself as an expert. Many coaches have diverse backgrounds and varied skill sets. A bio is a great place to tie it all together and explain why you are the best person for the job.
Bios are also important if you ever want to be featured through someone else's platform. Think about your introduction on a podcast or stage, or if you ever provide guest content. Your bio will follow you, and your name may show up in various places online.
There's no way around it. To market yourself as a professional coach, you need a life coach bio. To make writing your own a little easier, let's outline a few good examples of how to introduce yourself as a coach. We will learn a little something from each!
4 Compelling Life Coaching Bio Examples to Model
Coaches can have many different specialties. To mention just a few career paths you can have as a coach, here are some of the biggest coaching niches out there.
Wellness coaching
Career coaching
Executive coaching
Fitness coaching
Life coaching
Health coaching
Mindset coaching
Confidence coaching
Relationship coaching
Our life coach bio examples are from coaches within three different specialties. Pay attention to what these bios do well as you read through, and then we'll break down some of the key points in further detail.
Nora DeKeyser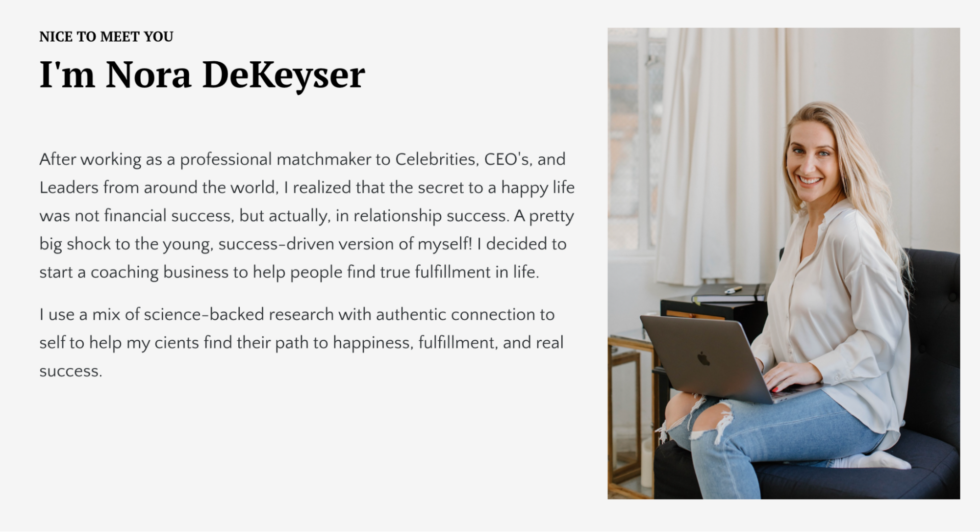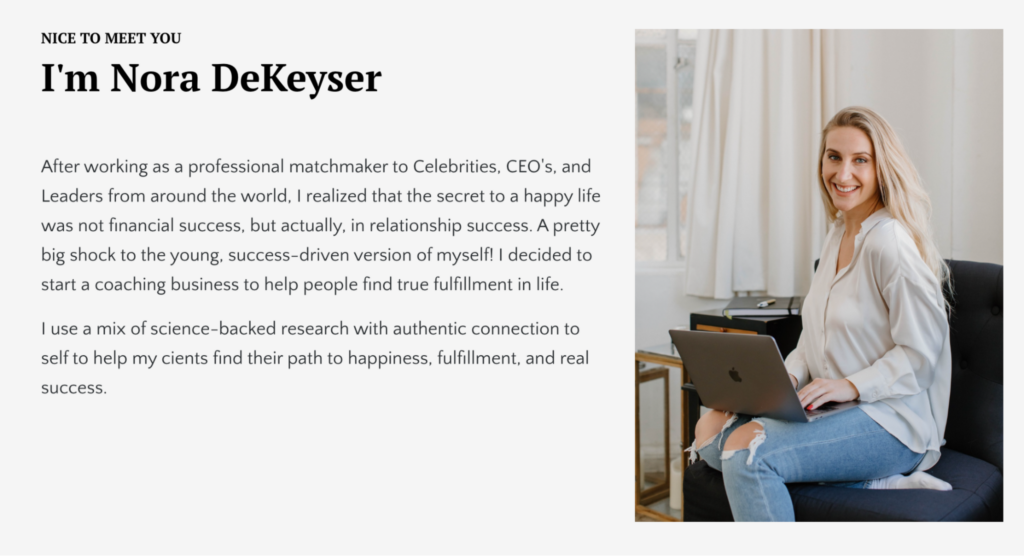 Nora is a relationship coach, whose bio emphasizes her expertise and invokes a feeling of excitement. Here are a few things we can learn from reading it.
Her Story
Nora's coaching bio explains her origin story as she set up her matchmaking career in New York, working with clients. Your origin story can go as far back as the time when you discovered your motivation for coaching others. It can show a great story arc from your humble beginnings to your current success. Of course, it's up to you how much you want to share about yourself in your bio.
Notice how Nora also lists her coaching niches as a part of her story. Namely "clients ranging from celebrities, entrepreneurs, and top executives, to college students, and stay-at-home moms." This gives her credibility while making her seem approachable at the same time.
Golden Nuggets
She shares certain "golden nuggets," or in other words, key achievements that stand out in her career. The more specific your golden nuggets are, such as numbers or well-known names, the better. For example, she shares how she's spoken with over 20,000 singles about their relationships and has been featured on news outlets like CBS and Elite Daily.
Name-dropping the well-known brands that she's worked with and including the number of clients she's helped, is powerful social proof. This bio reassures you that she is an expert and that she knows what she's doing. Nora obviously has a lot of amazing experience, and this bio does a great job of highlighting it. It gives anyone reading it a clear idea of the type of coaching she provides and the results that they can expect.
Her Services
Nora seamlessly weaves her coaching services into her story, giving her clients a palette they can choose from. It doesn't feel like she's selling anything but if you look closely, you'll see that she mentions that she works on:
Past relationships
Family upbringings
Her clients' deepest pains regarding their relationships
Their most genuine hopes in creating a future full of healthy and fulfilling relationships
This is a great example of how you can use your bio to highlight specific experiences and provide clarity about who you serve. Nora's bio instills confidence in the reader, that she can help solve their relationship problems for good.
Her mission statement is the cherry on top. It says that her mission is to "help people see the self-destructive patterns they are creating in their love life so that they can attract the ideal partner for their future…and keep them."
Vivian Kaye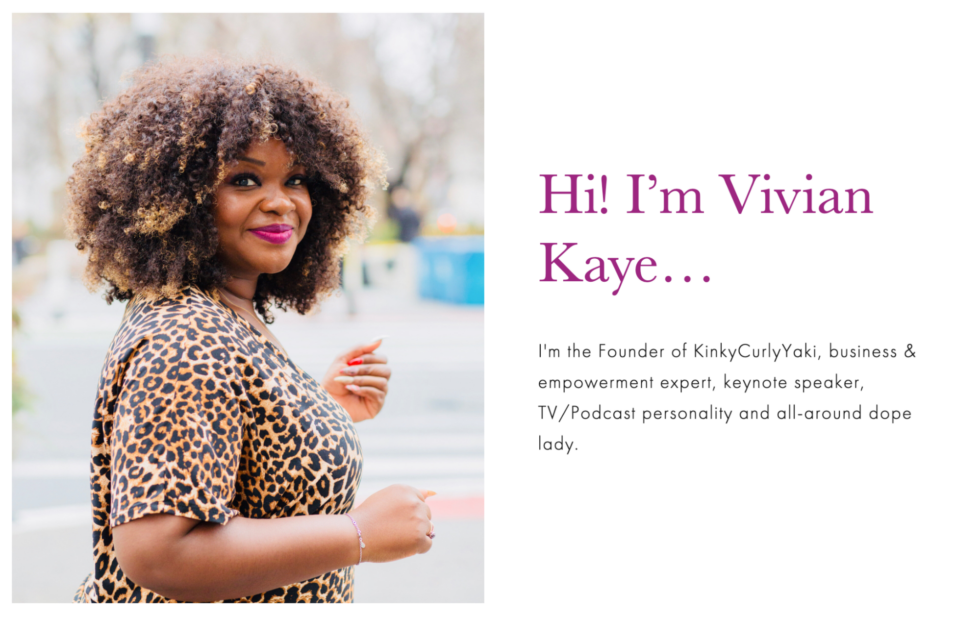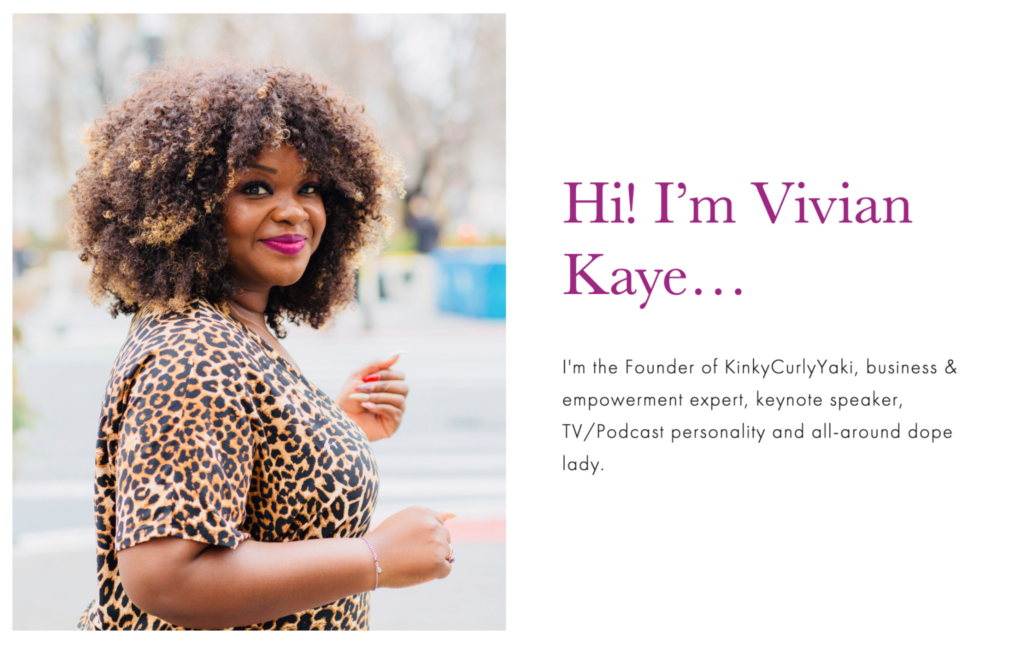 Vivian is a business coach with a pretty specific niche in helping product-based, e-commerce business owners. Here's how she makes an impression on them.
She Shows Range
Vivian puts her lower thirds front and center. Business and empowerment coach, keynote speaker, TV personality, Founder of KinkyCurlyYaki… That's quite a mouthful! But when it comes to your bio, you need to show everything you've got.
Maybe you're a multi-hyphenated person with multiple careers or maybe you specialize in coaching. There's no right or wrong approach and you can still show range and expertise even if you focus on one area. The point is that your audience gets to know what you're all about.
She Shows Proof Of Her Experience
In business coaching, the "been there done that" messaging can be really powerful. Vivian tells the story of how she knows all about the highs that come with scaling to 6-figure months and hundreds of 5-star reviews AND the lows of late inventory, irate customers, and all the crazy in between. She even has " receipts to prove it" which is hilarious. A little humor (especially in business) can go a long way to create a connection with your audience.
She Shows Her Personality
Vivian's personality really shines through in this bio. She is able to emphasize her awesome experience and still comes across as really relatable. She makes it pretty clear what kind of clients she works with, and it feels as if she is speaking to them directly.
This proves that you don't have to be serious (or even wear a suit) if you're a business coach. Once again, this bio makes the reader feel confident in the coach's abilities and sparks interest in learning more.
Nicole Nour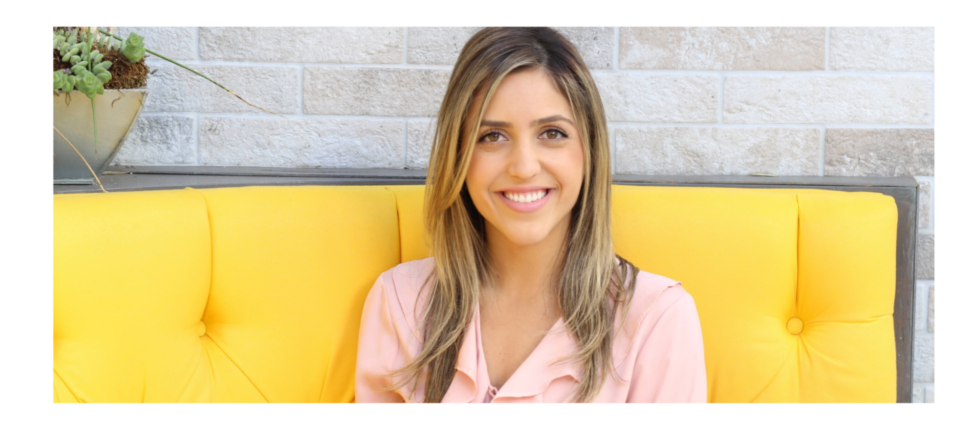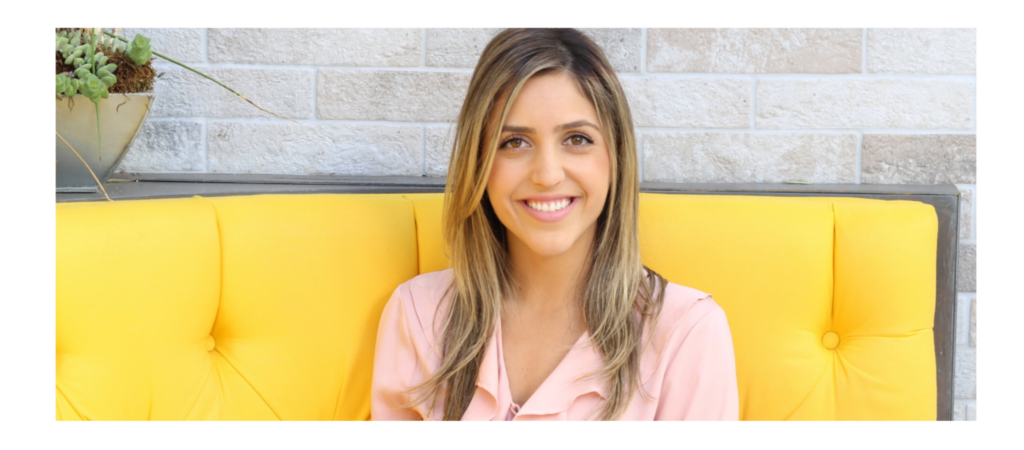 Nicole, a life coach from LA has a simple and down-to-earth approach to introducing herself. Here's the proof that you don't always have to write something "fancy" to connect with your clients.
It's You, Not Me
Believe it or not, your coaching bio doesn't necessarily have to be only about you! It's important to remember that most readers are more interested in what you can do for them.
This bio does a good job of balancing info about the coach and touching on the reader's pain points. Nicole effectively explains how her unique style of coaching is the solution to her client's problems.
Nothing Is Too Basic
Your bio doesn't have to reinvent the wheel. In fact, if your audience is new to coaching, it's better to keep things simple and explain to them first how a coaching process works.
Nicole shares how she helps her clients live their best lives by filling the gap between where they are now and where they want to be. She identifies areas where they need to grow, helps them set goals and objectives, and holds them accountable to reach them. If you're working with seasoned coachees this might be something they've heard a million times but if your clients are new to this, you have to go back to the fundamentals and speak their language.
I So Relate
Nicole's bio is brilliant in a way that it draws her audience in. She poses questions that make them think about their life and reflect on where they need help progressing. Some of the questions she asks are:
Are you going through a stage in your life where you feel lost, confused, or conflicted?
Do you feel like you're disconnected from the people around you, friends, co-workers, or even yourself?
Are you feeling a lack of motivation or lack an understanding of your true purpose?
Do you yearn for a romantic partner or the perfect job?
This bio serves the purpose of not only introducing Nicole but also asking the reader specific, relatable questions that make them feel seen and heard.
Todd Gorisheck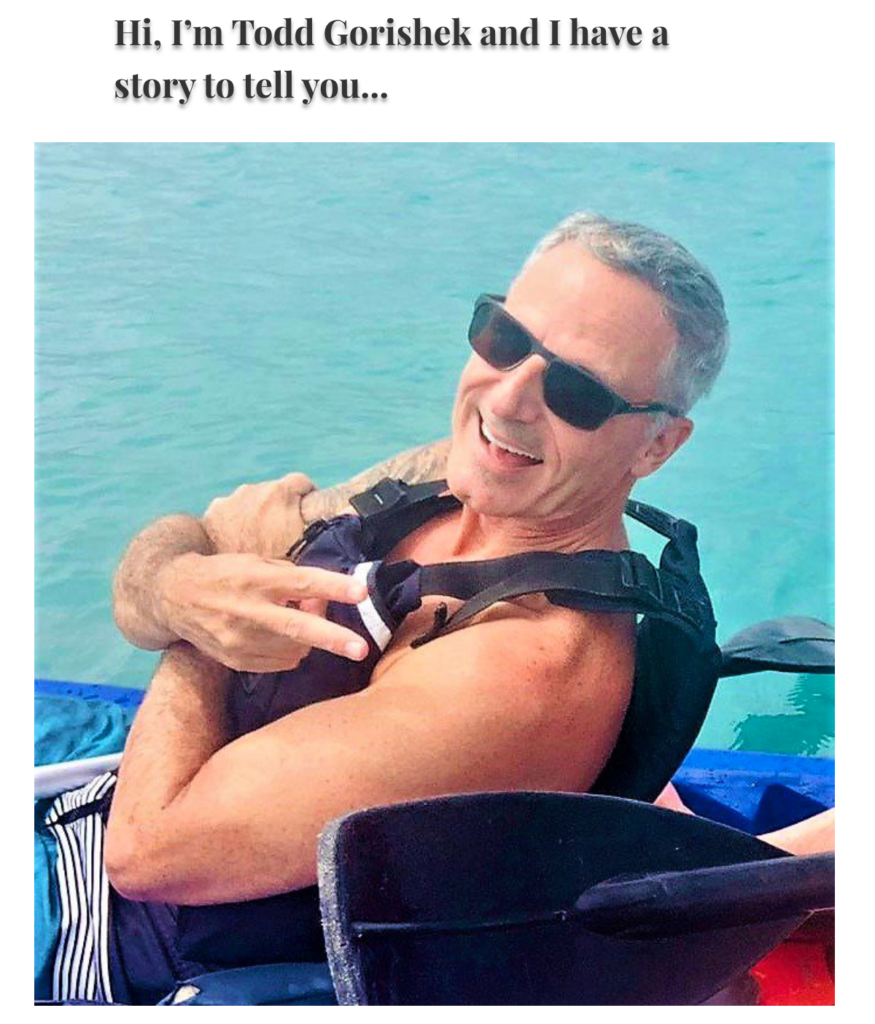 Finally, we have a life coach that works with men. And if it hasn't been clear from his fun holiday photo, he doesn't take himself too seriously. Here's how he creates a genuine connection with his audience.
His Bio Has Multiple Versions
Todd has a bio that's short, sweet, and to the point but still covers the important details:
"Hi, I'm Todd. I am a Men's Empowered Action Coach specializing in accountability, focused action, and goal achievement. I am passionate about men becoming better men in all areas of our lives."
This is perfect for his clients to understand what he does at a glance and for anyone in the media to just grab it and use it. (See what we did there?)
He also shares a story on his "About Me" page about how he became a coach. This story is pretty long yet it's so touching that anyone who's Todd's ideal client will clearly resonate with it. So you don't have to have a single version of your bio but adapt it to the platform or section of your website they are placed on.
Genuine and Heartfelt
Once again, Todd is able to blend highlighting his style of coaching with how he can help his clients. The focus of this bio is less about him and more about the men he works with.
Notice how all three of these bios have a positive and uplifting tone. They spark enough interest that you want to stay on their website and learn more about these coaches.
It Has a Clear Call to Action
Following all three of these life coach bio examples were links to contact the coach directly or to take the next steps of working with the coach. These bios follow a pretty simple recipe that you can use to craft your own coaching bio quickly and easily.
How to Write Your Own Coaching Bio
Hopefully, after reading through those life coach bio examples, you are feeling a little more confident in crafting your own bio. Let's make it a little easier with a few bio necessities and some extra tips that will help you get those words flowing.
Some things that should be included in every coaching bio:
Who you are
Who you serve
Your expertise
How to work with you
Put yourself in the shoes of the reader and think about what they might want to know about you. Their main question is, "Can you help me?"
You want your bio to answer a resounding yes!
As mentioned, you may want to craft a few different bios of various lengths for different areas of your online presence. Once you write one long bio for your "About Me" page, you can pull pieces from it, to include in places like your homepage, on social media, or in introductory emails.
You may also want a bio that you use for sites like LinkedIn or Facebook. You'll want to tailor each bio for the various platforms or areas of your website. They should all work together to create a consistent image of you.
A few more tips:
Consider SEO.
If someone googles "relationship coach San Francisco" and you want to be included in the results, then it makes sense to incorporate keywords like this into your bio. Keyword optimization improves your visibility online and leads clients that are looking for you, right to your door!
Include action steps.
Use your bio to point people in the direction you'd like them to go. Tell your new client what to do next, like "schedule a discovery call", or "contact me today" so that they have a clear idea of what their next steps should be, to work with you.
Use testimonials.
If you have a raving review or even just a short comment from a satisfied client, consider including that in your bio. This is the best way to let someone else do the selling and is a powerful persuasion tool for interested readers.
Done is better than perfect.
Don't spend too much time trying to craft the perfect bio. Just try to be genuine and relatively concise. Remember that your bio will likely change down the road, as you gain more experience and grow as a coach.
How to Use Your Bio to Market Your Life Coaching Business
Marketing for life coaches is crucial. Good marketing brings your ideal clients to you with ease, attracting them like moths to a flame.
One major key to a successful marketing strategy is to use every opportunity you can to sell yourself to potential clients. Your coaching bio is a great place to let your brand shine and let the world know what sets you apart. Ultimately, it's just another marketing tool.
Marketing as a coach is more effective when you know exactly who you are marketing to. This means you should be really clear on your ideal client.
Then, you can tailor all your marketing efforts, including your coaching bio, to that ideal client. Catch your clients' attention, touch on their pain points, and relate to them. Use your bio to explain to your ideal client exactly why and how you want to help them.
Once again, your bio isn't all about you. As you can see from our examples, it's important to include the value that your potential client will gain from working with you.
Final Words
People choose coaches based on feelings. They want to work with someone that they feel like they know. Having a great bio is a great way to make a good first impression, and using Paperbell can help you build likeability and trust.
In short, your coaching bio is an opportunity for you to tell a little story about your professional life with tidbits of your personality, that help you relate to potential clients and help them feel like they know and can trust you.
Knowing your bio's importance can make writing it seem a little daunting, but reviewing some great life coach bio examples like the ones above and becoming familiar with what every good bio needs, can help you write more confidently.
So are you ready to talk about you and your potential clients? Then, you're ready to write a great coach bio today!
For an easy upgrade for your entire business, check out Paperbell life coach software. It's the all-in-one coaching platform that manages your scheduling, billing, client management, and more!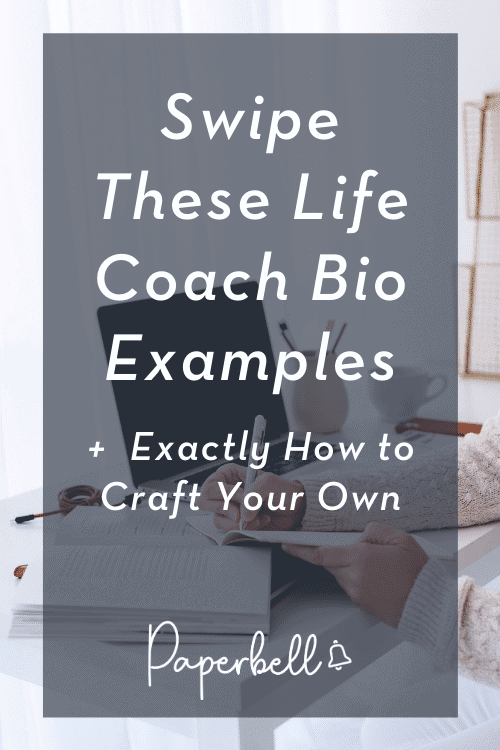 Editor's Note: This post was originally published in March 2021 and has since been updated for accuracy.