There's no better feeling than hitting the "send" button on a payment request to a client and knowing that your hard-earned fees will soon land in your account. Billing for your work should be easy and with great invoicing software it can be!
Whether it's your first time issuing an invoice to a client or you're simply looking for a better and easier solution for your billing needs, we've got your back! You'll find everything in this guide about the advantages of using billing software, the best online invoicing apps, and our best tips for picking the one that's best for you. In the end, you'll also learn about an all-in-one client management system that technically eliminates the need for traditional invoices and helps you get paid always on time — or even in advance.
Why Use Invoicing Tools for Your Business?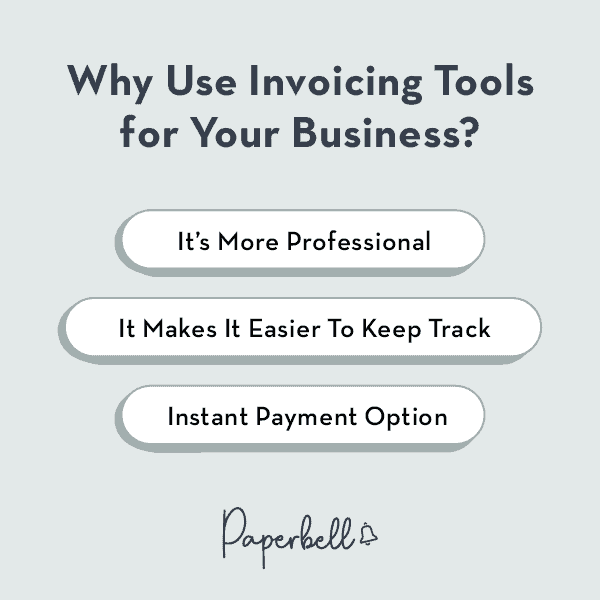 There are different ways to create and send invoices to clients but in the end, the only thing that matters is that you're getting paid on time. Billing software can help you automate parts of this process or even eliminate it altogether. Here are our top three reasons why using an online tool for billing is worth it.
It's More Professional
You know what they say in business: How you do anything is how you do everything. Sometimes, it's the nuances of how you run your business that count when you're trying to make a good impression on your clients.
Invoicing tools often provide you with ready-made templates so that you simply need to add your invoice details to them. This way, you can generate invoices with a professional design or even add your logo and brand colors to them to match your guidelines. Online payment tools make it even easier for your clients to pay you without handling bank transactions, which they will surely appreciate.
It Makes It Easier To Keep Track
Digging through a bunch of old emails trying to figure out who has already paid you and who you completely forgot to send an invoice to… we've all been there. Using billing software helps you store all your invoices and client information in one place so that you can keep track of all payments due. Some of these invoicing tools also let you send out automated reminder emails for a particular invoice.
[ Read: How to Send a Reminder Email: 6 Templates That Stop No-shows and Late Payments ]
Since these tools store your data in the cloud, your invoices will be safe even if your computer crashes or you accidentally reformat your hard drive. You can review and download all your previous invoices from years ago and you never have to worry about losing them again.
Instant Payment Option
When your client receives a new invoice from you, they still need to figure out how to send you the payment for your work. The easier that process is, the sooner they can transfer the funds — and the less you need to follow up with them. If you're using an online payment tool like Paperbell, clients can pay you online on a page dedicated to your business. No more figuring out bank details and transfer fees, which is one more reason for them to work with you again!
11 Best Invoicing Apps for Your Business
Invoicing Tools For Small Businesses
Paperbell
Paperbell is a bit of an outlier because it actually skips over the invoice process, but achieves the same outcome as sending an invoice. With Paperbell, you create a coaching package that multiple clients can buy. So instead of sending an invoice then waiting for payment as a separate step, you just send the link to your checkout page for your coaching. The client pays, schedules, and signs their contract in one fell swoop. So while it's not a true "invoice" it can be a huge time-saver for coaches!

Xero
Xero is an invoicing software with plans from $22 a month that's mostly used by small businesses. They provide various templates for your invoices and a two-factor authentication process to keep your billing data safe. With Xero, you can set up recurring invoices for your ongoing partnerships and send out reminders for late payments. You can also send your invoices out in bulk if you're coaching groups or have fixed packages for your services.
Xero works on your mobile too and lets you accept card payments or PayPal transfers. The app notifies you when an invoice is opened so you can also keep track of how long it takes for your payments to arrive from the time your client received them.
[ Read: 5 Simple Steps to an Official Consulting Invoice + Free Template Download ]
Quickbooks
Quickbooks is another popular invoicing software used by small businesses and solopreneurs with plans starting from $10.36 a month. They have a 30-day trial that you can use to test all their features such as tracking expenses, customizing invoices, and generating reports. You can also create secure, encrypted links for your invoices and share them with clients in a text or email. Quickbook also has a mobile app that syncs your data with all other devices so you can keep track of your finances on the go.
Freshbooks
Freshbook is an invoicing tool with plans starting from $15 a month. Some of its key features include expense-tracking, automated reminders and late payment fees, as well as recurring invoices. Their templates are easy to customize and you can track and log your billable hours both by project or by client. You can accept credit card payments and Apple Pay transactions and you can include deposits on your invoices in order to get paid in advance. Freshbooks is mainly used by small teams because it allows multiple users to collaborate on an account.
Invoicing Tools For Freelancers
Invoice Ninja
Invoice Ninja is free with up to 20 invoices issued per month — or you can upgrade to their premium plan for unlimited invoices. You can create quotes to send out as proposals to your clients or track your time on jobs billed hourly. Later, you can convert both into invoices in your account. Invoice Ninja integrates with more than 45 payment gateways to help you collect fees for your coaching and consulting work.
Hiveage
Hiveage offers a free plan for unlimited invoices for up to five clients. It's a billing solution mostly praised for its simplicity and straightforward features. Hiveage supports several payment gateways and allows you to accept partial payments. You can create one-time or recurring invoices and track your time and expenses on a dashboard.
Harvest
You can use Harvest for free with up to two active projects or upgrade to their paid plan with an unlimited number of projects for $12 a month. It has advanced time-tracking features, which is why it's an app mostly used by freelancers and service providers who bill by the hour. Harvest integrates with Google Calendar, Slack, Asana, Trello, and other project management tools which makes it easy to keep track of your backlog and the tasks that are ready to be invoiced.
Payment-Gateway-First Invoicing Tools
PayPal
Some payment gateways like PayPal have invoicing features that let you collect payments directly into your account. There's no extra charge for issuing an invoice with PayPal as the company charges its fees on your individual transactions. Transfer costs and conversion fees vary from country to country but the billing feature is included in all PayPal plans with no extra charge.
Stripe
Stripe is another payment gateway that allows you to create invoices for clients and receive payments into your account. You can set up subscriptions and discounts for your clients too and track all your outstanding payments on the invoices page of your Stripe account. It's a free option mostly used by businesses that already manage all their payments through Stripe exclusively.
Zoho
Zoho is a business management software used by small and large businesses alike with a CRM system, email marketing solutions, accounting software, and so on. Among their dozens of tools, Zoho also offers a payment gateway and an invoicing tool as a part of their business suite.
It's a platform known as a jack-of-all-trades that can be quite overwhelming for solopreneurs and small businesses but if you already use Zoho for some of its business tools, you can make use of its free invoicing feature at no added cost.
Invoice Simple
Invoice Simple is a cloud-based invoicing software that was designed for small-sized businesses. It is designed to help generate and send invoices quickly, improving their financial processes.
The software is deployed on the cloud, so it's accessible from any device with a web browser. The application allows supervisors to create estimates, receive automated notifications about new invoices or due payments, and export generated reports to third-party applications.
Invoice Simple enables organizations to import contact details on the platform and accept payments via PayPal, credit/debit cards, and Venmo.
Paperbell, the Best Billing Software for Coaches and Consultants
Paperbell is the "take payments online" software for coaches that runs your entire business from client management, scheduling, online contract signing, and more. Your clients can login to their own unique client portal with you and get all their payments done in seconds. They can also purchase more sessions and packages, manage their information, and book future sessions within the same platform.
Paperbell is created by coaches for coaches who saw what was missing in common business tools and came up with a better solution. It technically eliminates the need for manually creating traditional invoices and sending them to your clients. Instead, you just drop them a link and they can pay you right there using their card.
And the best part? Paperbell is integrated with its own scheduling system, which means clients can't finalize their booking with you until they settle their outstanding payments. No more following up and waiting for late payments to arrive!
Here are a few other advantages of replacing your billing software with Paperbell.
Design Your Own Packages: Paperbell lets you set up single sessions, multi-session packages, or even monthly subscriptions with additional products and services such as online courses or downloadable PDFs. They all work as a "first pay then schedule" system so you'll never be left hanging.
Manage Only One Payment Source: It might not seem like a big deal at first to track payments through different channels: a little Venmo here, a PayPal over there, wire transfers, credit card payments… then suddenly your finances are all over the place. With Paperbell, you only have ONE channel for all client payments to come through.
Know Who's Paid At A Glance: When you login to your Paperbell account, you can see a clear list of all your current and past clients. This way, you'll know what packages they've bought and when, as well as their lifetime spending.
Paperbell replaces your invoicing software, digital marketplace, scheduling app, landing page builder, and more with a single tool built specifically for coaches and consultants. Check out our full list of features and try Paperbell for free with your first client here.