Do you want to build your social media presence as a life coach?
Posting YouTube videos on TikTok can be an invaluable skill to help you expand your reach across multiple social media platforms.
With their surging popularity, it's crucial to know how to effectively share content between Youtube and TikTok.
So let's explore the details of transferring a YouTube video to TikTok and if direct video uploads are possible.
Our goal is to equip you with effective strategies and advice for captivating both YouTube and TikTok audiences when sharing content.
Let's explore the following sections to learn more!
Can You Post YouTube Videos on TikTok?
How to Post a YouTube Video on TikTok
The Other Way Around: Can You Post TikTok Videos on YouTube?
Can You Post YouTube Videos on TikTok?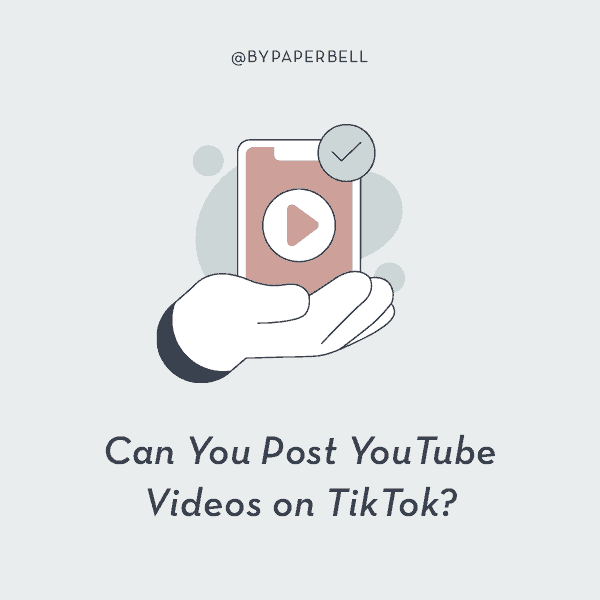 If you aim to broaden your influence and engage with new audiences, repurposing your YouTube content for TikTok is a highly effective strategy.
But can you directly upload YouTube videos to the popular short-form video platform?
The answer is yes. However, there are specific factors to consider and actions to take during the transfer process.
Keep reading to learn more about the factors listed below.

Understanding TikTok's Video Requirements
TikTok's requirements for uploading videos differ from those of YouTube.
To successfully share your content across both platforms, it's essential to be aware of these differences:
Video length: While YouTube allows long-form content, TikTok requires videos to be between 15 seconds and 3 minutes long.
Aspect ratio: Vertical (9:16) or square (1:1) aspect ratios work best on TikTok. In contrast, horizontal (16:9) aspect ratios are more common on YouTube.
Captions: Unlike YouTube's automatic captioning feature, adding captions manually in the editing process will make your content more accessible on TikTok.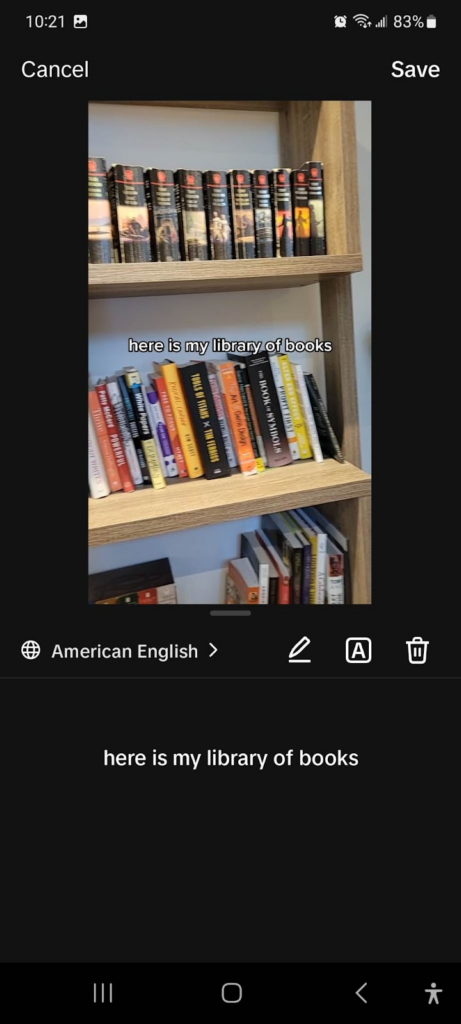 Edit your videos accordingly
Before uploading to the TikTok app, your existing YouTube content should meet the above-mentioned requirements.
Consider using a video editing tool like Adobe Premiere Pro or Final Cut Pro X.
Alternatively, free options such as iMovie or Shotcut may also do the trick. Once edited appropriately, save the new version ready for sharing.
Create shorter clips from long-form content
Create shorter clips or use YouTube Shorts to highlight key points or interesting moments if the original YouTube video exceeds TikTok's time limit.
This approach not only makes the content suitable for the platform but also allows you to share multiple snippets from a single piece.
That would significantly increase engagement and reach!
Optimize aspect ratio
To optimize your videos for the vertical format preferred by TikTok, adjust the aspect ratio during the editing process.
Crop or reframe shots to fit 9:16 dimensions without losing important visual information if the original footage was shot horizontally.
Add captions manually
TikTok doesn't automatically generate captions as YouTube does.
Add them manually to make your content more accessible and engaging for viewers who rely on text-based communication.
Use built-in captioning tools within your chosen video editor to ensure the message reaches the widest audience possible.
Be mindful of copyright
Most YouTube videos are subject to copyright protection.
When uploading someone else's content from YouTube onto TikTok without permission, it may result in a violation of their rights.
Always seek proper authorization before sharing copyrighted material or consider utilizing royalty-free sources such as Creative Commons licensed music.
How to Post a YouTube Video on TikTok
As a life coach, you're always looking for opportunities to reach more potential clients through content sharing across different social media platforms.
One of the best ways to do this is by repurposing your existing content across different social media platforms like TikTok and YouTube.
Worried about how well-received repurposed content might be on TikTok?
Don't fret! The platform's users are always eager for new information and insights.
Plus, with its short-form format, it can be easier than ever before for viewers to digest valuable tips from life coaches like yourself.
How To Put A Youtube Video On TikTok: Step-by-Step Guide
If you have already created valuable YouTube videos, why not share them on TikTok? Here's how.
1. Download your YouTube video
Here's how to download your Youtube video:
Save the video file on your device
Use an online converter like YTMP3 to download it
Copy the YouTube video URL and paste it into the converter
Select 'MP4' as the output format
2. Edit or trim if necessary
Keep in mind that TikTok requires videos to be between 1 second and 3 minutes long. If needed, edit or trim down your original footage using a free editing app like InShot.
3. Create captions (optional)
Adding captions to your videos can greatly enhance the viewing experience for those who watch without sound or have hearing impairments.
Try several apps that can assist you in creating subtitles efficiently, such as Caption This.
4. Select TikTok as the sharing platform
Open up the TikTok app and tap on the "+" at the bottom center of the screen; then click "Upload." Select "Video" and choose the video you want to upload from your device.
5. Add a caption, hashtags, and mentions
Write an engaging caption that describes what your video is about.
Don't forget to include relevant hashtags (like #lifecoach or #personaldevelopment) and mention any collaborators or brands featured in the content.
This will help increase your visibility on TikTok's search function.
6. Post your YouTube video on TikTok
Once everything looks good, tap "Post." VoilÃ! Your YouTube video is now uploaded to TikTok for all to see.
Isn't it easy to post a YouTube video on TikTok?
The Other Way Around: Can You Post TikTok Videos on YouTube?
If you're wondering whether it's possible to post TikTok videos on YouTube – the answer is YES.
In fact, many creators are now using their short-form TikTok content for YouTube Shorts, which has gained popularity as a TikTok competitor.
By using both TikTok and YouTube videos, you can reach and connect with new audiences that might not have found your coaching services otherwise.
In return, they will contribute to the growth of your coaching business!
Step-by-Step Guide
To help you maximize this cross-platform opportunity, here's a step-by-step guide for uploading your TikTok videos on YouTube:
1. Save the video from TikTok
Open the desired video in your TikTok app. Tap the share button (the arrow icon) and select "Save Video." This will download the video directly onto your device.
2. Edit out any watermarks or branding
Use a video editing app or software like iMovie or Adobe Premiere Pro to remove any unwanted elements, such as watermarks, before uploading it onto YouTube.
3. Create a new account or sign in to YouTube
If you don't already have one, create an account with Google. Otherwise, sign in using your existing credentials.
4. Select 'Create' and then 'Upload Videos'
Click on the camera icon at the top right corner of your screen and choose "Upload Videos." If you're on mobile, you'll have the option between a Short and a regular video — but Shorts can only be up to 60 seconds long.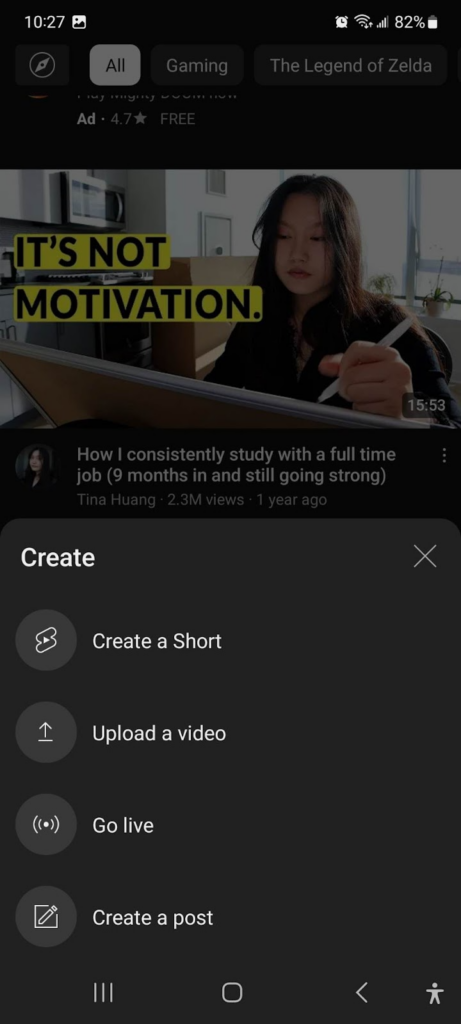 5. Add details about your video
Fill out information such as title, description, tags (keywords), etc., to help your video get discovered on YouTube.
Don't forget to include relevant keywords like "life coaching" or "personal development."
6. Choose a thumbnail
Select an eye-catching image that accurately represents the content of your video.
7. Publish and share
Once you've completed all the steps, click "Publish" to make your video live on YouTube. Share it across other social media platforms for maximum exposure.
Note that you should create exclusive content tailored to each platform's audience.
Ex. create longer-form videos with more in-depth information for YouTube viewers while keeping shorter, snappier content for TikTok users.
Grow Your Coaching Business by Boosting Your Online Presence
Now that you know how beneficial it is to post YouTube videos on TikTok, you can apply this effective strategy to your coaching business!
By understanding how to share content between these platforms, you can reach new audiences and grow your name as a life coach.
Embrace this cross-platform opportunity and make the most of your coaching journey.
Streamline your online coaching business efficiently the crazy-simple way! With Paperbell, running a coaching business online has never been easier! Try it for yourself by claiming your free account today.