Instagram is the social media platform where coaches, influencers, photographers and millions of other businesses thrive. With over a billion users on the platform, there is bound to be wealth of talent. And in this case, we're talking Black talent.
Instagram's search and hashtag functionality can only get you so far when you want to quickly connect and be inspired. So to save you the hours we spent trawling through Instagram, we've rounded up a list of the best Black life coaches to follow on Instagram.
Top 14 Black Life Coaches to Follow on Instagram
As a software solution for coaches, we at Paperbell have committed ourselves to uplifting those in our community, and we are excited to #sharethemic with some amazing Black coaches.
To make Paperbell's list of the Black life coaches to follow on Instagram, we chose to highlight those who post fairly consistently, have an engaged audience, and share great content.
So without further ado, here is our list of the best life coaches on Instagram:

Black Life Coaches To Look Out For in 2024
What to Do After You Press That Follow Button on Social Media
Instagram is a social media platform that fosters community and encourages engagement. It is a space where authenticity rules the day and connections are made.
We encourage you to be more than a passive lurker on the feeds of the Black life coaches we featured in this blog post. Be active. From a simple double tap when you're mindlessly scrolling to writing thoughtful responses to their posts, help amplify their voice and connect.
This will help these life coaches rise in the Instagram algorithm machine. And in turn, you might find they return the favor when they see you consistently supporting them. That's a win-win situation for everyone.
Want to Level Up Your Instagram as a Life Coach?
After viewing such insta-worthy content, let's talk about leveling up your own profile. As you saw with many of these life coaches, quotes work great for engagement. And as luck would have it, we've rounded up 52 of our favorite life coach quotes to fill your feed. That's one post a week for a whole year that you can tick off your to-do list!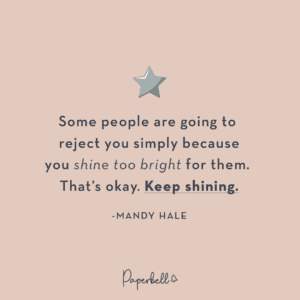 As for the other days of the week, make sure you mix it up. That way you can test what works best with your audience. There is no one-size-fits-all approach to Instagram, but authenticity is key. This is your space to show the real you and build connections.
As for captions, make sure you spend some time on them. If you're not sure what to write, research what works for other life coaches and put your own spin on it. And please don't forget to do your hashtag research. You want a good mix that will get you engagement but also, use hashtags that your ideal clients would use. This is a great blog post for discovering what hashtags you should be using on your posts.


And if you seriously want to up your Instagram game, these Instagram templates will help you turn your feed into something truly creative. We've gathered real-life examples here from coaches who are regularly producing content for their social media feeds and keeping it aesthetically consistent.
Just remember, Instagram should be one component of your marketing strategy – not your whole strategy. From Twitter to Pinterest and Facebook, there are so many social platforms you can use to amplify your business as a life coach. You don't have to do all of them at once but if you pick one platform per quarter to jump-start, you can end up running your content on all major platforms in a year like a well-oiled machine.
And if you're thinking there is no way you can do it all, we want to introduce you to MeetEdgar. MeetEdgar was founded in 2014 and is another brainchild of our founder here at Paperbell – so you know it's good! As a leading social media tool for automation, it will dramatically reduce the time you spend creating and publishing social media content.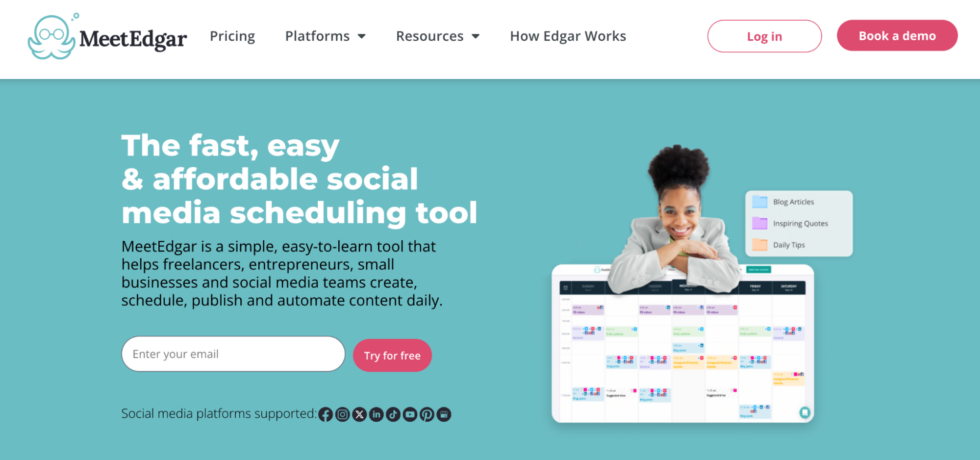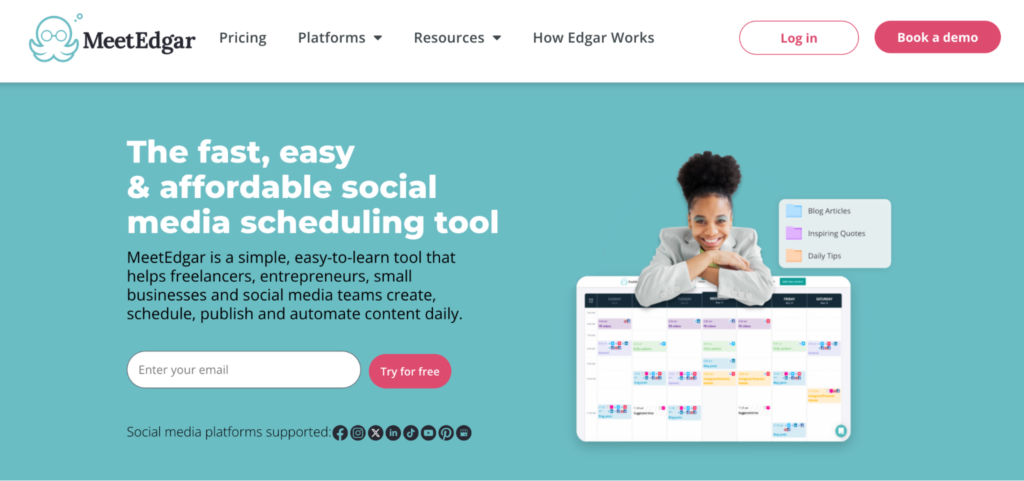 And last, but not least, don't neglect your blog. While not a social media platform, it is the one platform you own and fully control. Social media platforms may rise and fall in popularity but your blog is there to stay.
Your blog is honestly just as powerful – if not more so – in helping your ideal clients find you. It is also the space where your content will continue to be discovered months, or even years after it was published. No other platform does that, and neglecting your blog is one of the biggest mistakes we see life coaches make.
If you want to level up your most powerful platform for getting discovered, check out our blog post on how to get leads from your coaching blog.
And if you want more brilliant black life coaches to follow on Instagram, try this hashtag.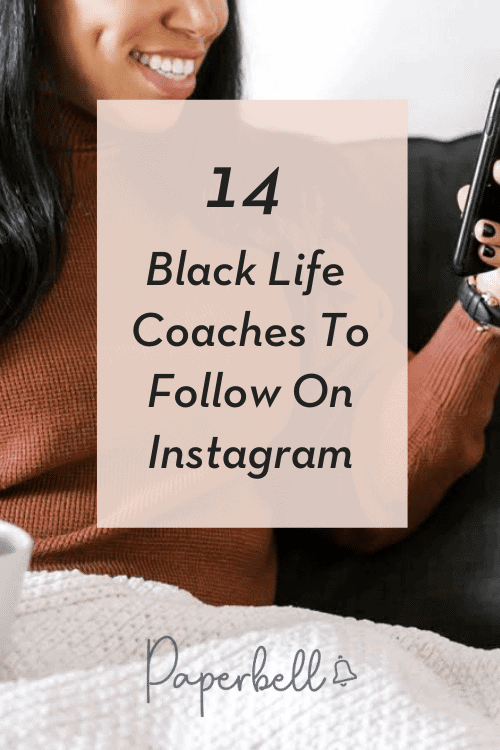 Editor's Note: This post was originally published in January 2021 and has since been updated for accuracy.