So, you've decided to become a certified life coach!
Firstly, we'd like to congratulate you, as becoming certified is no mean feat! Though a life coach training certification isn't a legal requirement for life coaches, it can certainly help when building your life coaching business. In fact, as the life coaching industry continues to grow, becoming licensed could make the difference between landing top clients and simply missing the mark.
So, aspiring life coaches, if you want a piece of the action, be sure to keep reading!
Back when life coaching was first conceived, there were only a handful of life coach training programs that promised to whip aspiring coaches into shape.
Ah, how times have changed!
You'll be pleased to know that life coaching has become a huge business in recent years, and there are now hundreds of ICF accredited training programs that meet the standards set out by the organization. Nice, right?
However, whether you're a true newbie or a seasoned coach who's looking to boost your coaching skills, attempting to sift through the number of coaching training options available can feel totally overwhelming. Even the most competent coaches have found themselves shouting at their screens: "there are just too many options out there!"
Good news: you don't need to spend hours on google to find a great certification program!
To help you out on your life coaching journey, we've compiled a handy list of the best life coaching programs currently available. So, sit back, relax, and grab a strong cup of coffee as we introduce you to the best in the biz!

What is a life coach training program?
Coaching training is a program anyone can take if they want to become a life coach. Programs are run by educational institutions or private companies and provide you with the tools you need to become a life coach.
Life coach training offers theoretical course content and training about coaching techniques alongside practical tasks to apply what you learn. Many coaching schools will offer you a mentor coach for ongoing support throughout the course, offer coaching practice and prepare students to enter the world of certified life coaches.
Some schools offer in person training and group sessions, while others only offer online courses.
Once you complete a life coach program, you'll receive a life coach certification which gives you the credentials you need to start a coaching business.
While life coach certifications are not compulsory to become a successful life coach, following an accredited program can give you core competencies and credibility in a very unregulated industry.
How do you choose between the best life coaching programs?
Now, before we dive in head-first, we thought we'd outline some important aspects to consider before settling on a life coach certification program.
If getting your coaching training from a certified life coach institute is crucial for you, pay attention that the school you choose has legitimate credentials.
Everyone learns in different ways, so the last thing you'll want is to find yourself stuck in a coaching program that just isn't for you.
Here are 5 factors to consider when picking the best life coach certification for you.
1. Credentials of life coach certification programs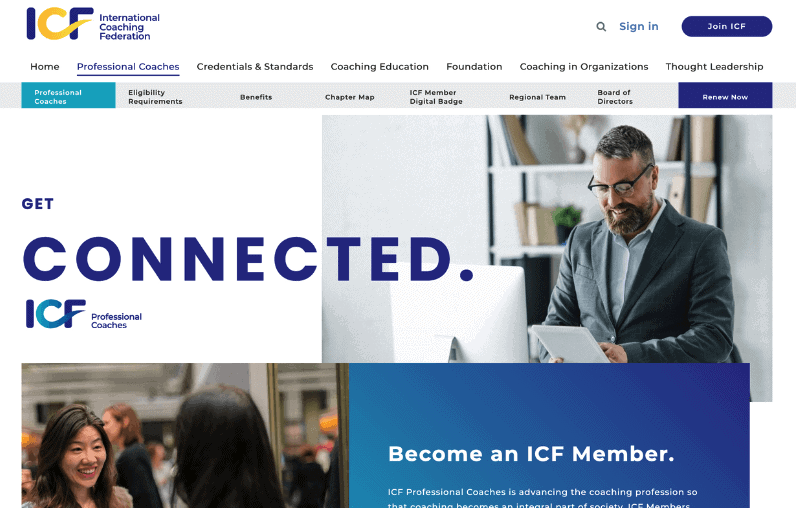 When it comes to the value of a program's credentials, this one's basic – it's either going to be accredited by the International Coaching Federation (ICF) or it's not.
What does ICF accreditation mean? The ICF is a non-profit organization and the largest group of professional coaches in the world. It is known as an institute for professional excellence and is the voice of the coaching community worldwide.
Coaches accredited by the ICF can become ICF members, which gives them access to resources, a community of coaches, and continuing professional development. Becoming an ICF member shows you are committed to professional excellence in coaching.
If you're going to become a certified coach, you'll want to do your training at a certified life coach institute that bears the seal of approval from the Gold Standard in coaching. ICF accredited training programs are considered to be the best of the best. It's as simple as that!
So if credentials are the most important thing for you, check your coaching program has the International Coaching Federation accreditation.
2. Teaching methods and location
Another important thing to think about when you're checking out coaching programs is how the course itself is taught.
Though there are coaching training programs that operate remotely, we highly recommend choosing one that has face-to-face learning or a mixed-delivery option. Though distance learning is great for coaches who can't commute, it can prove tricky for students who struggle to learn without any in-person activities.
If mixed delivery doesn't sound like your cup of tea, then you could go for a full face-to-face course. If you're someone that needs active encouragement and can afford to splash the cash on a program with in person classes, then this could be a great option!
If you're a true believer in the 'Goldilocks' method, then a program offering a mixture of the two will probably be just right. Though there are advantages and disadvantages to mixed-delivery, we find that you'll get a good level of input while having the independence to explore. A win-win we'd say!
In addition to the teaching methods offered on a coaching program, you'll want to think about location. For obvious reasons, you won't want to haul yourself across the country to get certified.
Think about your learning style and what suits you best, if you learn through lectures and reading, an online life coach certification could be perfect for you. If you struggle to motivate yourself, perhaps other programs that offer one to one sessions and more interactive methods of learning with fellow students will suit you more.
When you choose your certification provider, they will usually outline the modules you will study and the teaching methods upfront which can help you make your decision.
3. Nicheness of your life coach certification
If you're looking to become a life coach in a specific area, then it's worth shopping around for more specialist programs from a certified life coach institute.
If you've already decided that your coaching niche is fitness and health coaching, for example, you're better off getting certified by an organization that has an excellent reputation for that niche, such as the Health Coach Institute.
Perhaps you want to coach business leadership, so check the coaching school you choose specializes in business.
Choosing a niche for your training program is a great idea if you're looking to make it big as a life coach. If you're even remotely unsure about coaching niches, we'd recommend focusing on a general coach certificate first. Starting out with a life coaching course and then specializing in a specific niche will help you decide whether or not the coaching life is really for you. Slow and steady wins the race after all!
4. Length of the life coach certification program
Now, we've all got our stuff.
Whether you're fresh out of college or are trying to find your feet as a new parent, the program length of a life coach certification program should always be considered.
Ask yourself how much time you can realistically commit to self study before you choose your program.
Most life coach certification programs take between 6 months and a year to complete, and not everyone can commit that length of time to get certified.
Though you could take an online program that can have you certified in as little as 3 months, anything under that is unlikely to provide you with the tools you'll need to thrive within the coaching business.
While an online course will give you a solid foundation of knowledge, a longer comprehensive coaching program will give you the confidence, skills, and coaching experience you need to be a great coach for the long term.
5. Cost of your coaching certification
Finally, we might as well address the elephant in the room.
Though we all wish that the best things in life were free, life coach certification programs do come at a cost. You can find extremely cheap courses online, but these probably won't set you up with the right tools to really get you started. When you become a certified professional coach, you should think of the cost as an investment (and a poor investment is unlikely to bring you juicy rewards!).
On the flip side, the program cost for a life coaching course can be eye-wateringly expensive. Though we can't argue with their great results, the extra cost of some courses is just financially out of reach for many coaches.
So, when you're considering the best life coach program for you, be sure to be realistic about your own financial situation and the type of life coach certificate you can afford.
Best Life Coach Accredited Coach Training Programs
Now that we've covered all that, why don't we check out some of the best life coach institutions out there? As each coaching program has a different philosophy and approach, what works for one person may not necessarily be the right fit for another.
We believe that it's always best to do your research before choosing your coaching certification and then go with your gut!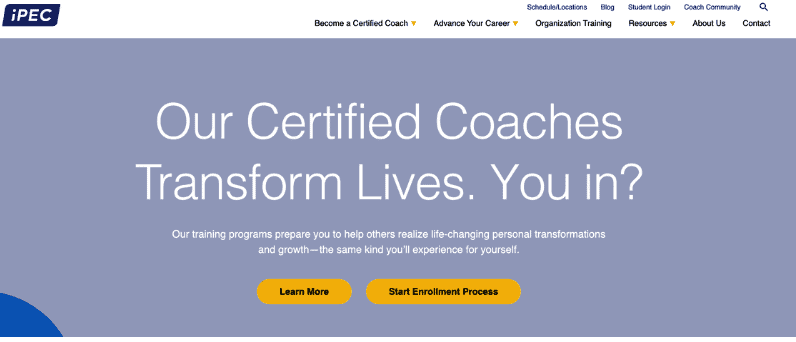 Best life coach certification for: Credentials and easy accessibility
Cost: $11,950
Time required: 7-9 months (over 400 teaching hours)
To start us off with a bang, let's check out the well known certified life coach institute: the Institute for Professional Excellence in Coaching (IPEC). As you may have guessed from its name, this is truly one of the best options in the world for getting a coaching certification.
What's great about the institute for Professional Excellence in Coaching is that their programs are offered in the US, Canada, the UK, and parts of the EU. So, if you're outside the US and are looking for the best of the best, with the IPEC, you're set.
Another major item for your 'pro' column is that the IPEC runs tons of in-person events that are designed to inspire and energize coaches. Their energy leadership style hypes you up on a daily basis. Be prepared to work on your goal setting and personal development with these guys!
If that wasn't enough to sway you, the comprehensive program includes nearly 400 hours of formal training to become a certified life coach. With role-play exercises, writing, simulations, and top-tier teaching on offer here, you're unlikely to walk away from a program at the IPEC feeling uninspired.
However, although we rate the IPEC highly, they're one of the most expensive coaching programs out there. Their reputation is faultless, but their current rates are $11,950 for a 7 to 9-month course, which is pretty steep.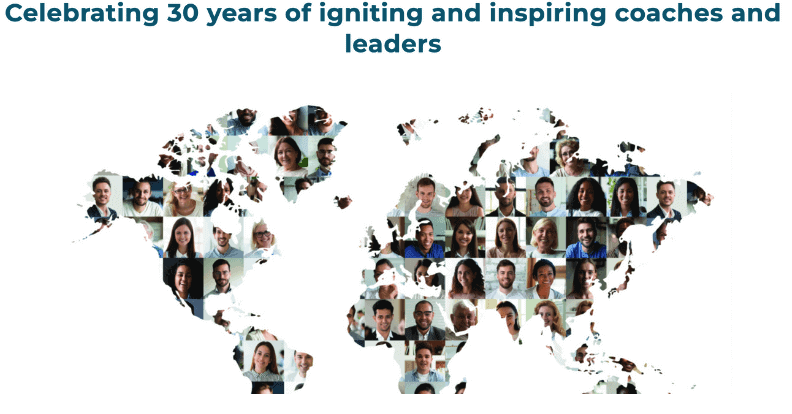 Best life coach certification for: Flexible dates & schedules, studying at your own pace, balancing study with a full time job
Cost: Between $6,00 and $10,000
Time required: 6 day fast track intensive course, 6 month essentials course
If you're looking to go old-school, then Coach U is the program for you.
Considered to be one of the "OG" coaching programs, Coach U's Core Essentials Program is a 77-hour program that will certify you to International Coaching Federation standards.
Though Coach U Core Essentials is nowhere near as comprehensive as the IPEC's course, you'll be able to complete it within a shorter timeframe. However, you will still need to allocate a minimum of 6 months to complete the course in full, so keep that in mind.
What's good about this program is that it's self paced and you can pick and choose just how much coaching training you do. Though the basic program provides 77 hours of training, you can choose to enroll in elective courses to advance your life coaching skills.
This life coach certification is great for someone looking for a career change who doesn't necessarily have the time to commit full time to becoming a professional certified coach. You can lead a dual life and self study while continuing to work at your current job. Or perhaps, you're not looking for a new career and to start a coaching business but want to learn the core competencies of coaching to incorporate into your current role.
Also, as the Core Essentials Program is almost entirely an online training, you're able to take it from anywhere in the world.
Not one hundred percent sure about whether you want to start your life coaching journey and invest a lot of money in a course yet? Coach U also offers taster courses to give you an idea of what it's like to study with them. You may decide to use the taster course for your own personal growth, or you can use the credits you earn towards Coach U certification programs in the future. It's a top pick if you want to get a taster and some hands on experience before you decide to make a full-blown career change.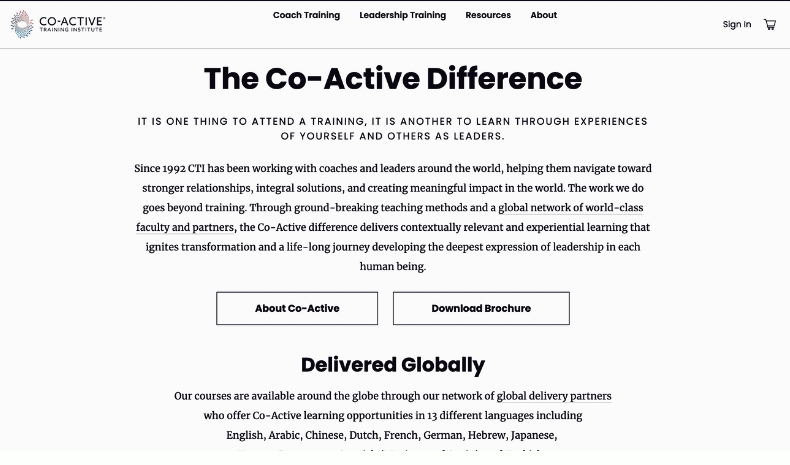 Best life coach certification for: A fully comprehensive program run by coaches
Cost: $1,199 – $7,998
Time required: Between 3 days and 6 months
Another great accredited coach training program is the one offered by the Coach Training Institute (CTI).
Fun fact – the guys that founded the CTI are pioneer life coaches themselves, so have huge levels of experience between them. Though the coaches at CTI tend to utilize their own methods quite a bit, this is hardly surprising. I mean, they HAVE been running their programs for over 20 years, so if it's lived experience that you're after, then these guys should be your go-to.
If it ain't broke…
In short, if you're looking to join the big leagues, then you really can't go wrong with the CTI. With an extensive number of graduates and a great global reputation, your certification is sure to hold up. What's more, the CTI was the very first school to receive an ICF certification, and the founders of the institute had a large say in the creation of the ICF. Cool, huh?
There are 3 phases to the CTI courses:
Fundamentals
Intermediate
Coach Certification Program
You can't move on to the next level without completing the previous one.
Again, this course isn't cheap and will run you up to $7,998 if you take the full program. Though it's expensive, the coaches here are well respected, leading names in the field, and that level of know-how is bound to come at a price.
You can also take individual modules of the programs if you're looking to learn the ICF core competencies without investing in a becoming a fully-fledged professional coach just yet.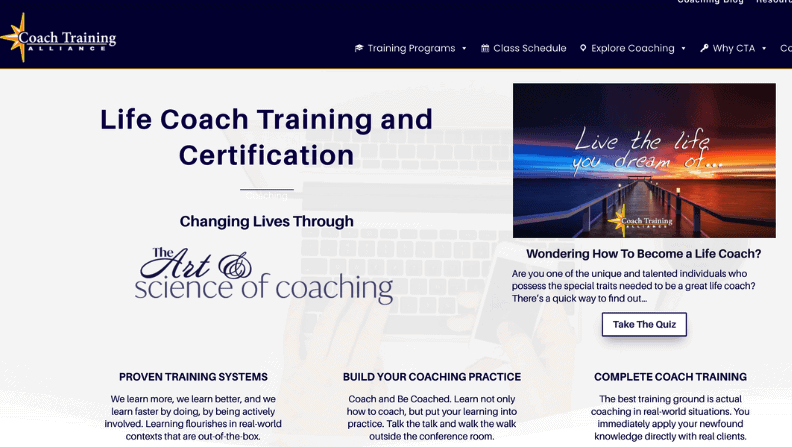 Best life coach certification for: Business development and getting business savvy about the coaching industry
Cost: $3,000
Time required: 3 months
The next life coach certification program on our list of best life coach training programs is the one offered by the Coach Training Alliance.
If you're looking to start your own coaching business and have less of an interest in the academic side of things, and want to know more about the business side of coaching, then this should be your first port of call.
These guys cover the business skills needed for coaching in its entirety, you'll be in the perfect position to market yourself following the coaching certification program. The marketing skills you'll learn in the course will help you feel ready to start your successful coaching business.
You'll take live classes online and follow a self paced curriculum. Small classes make the training more personal as you get the chance to interact with other students. The course involves 90 minutes of classes and 2 hours self study a week for 3 months.
If that wasn't convincing enough, this is one of the most reasonable life coaching certification programs available when it comes to the moolah. Poised to set you back just over $3,000, this is the lowest-cost life coach certification that is still internationally regarded.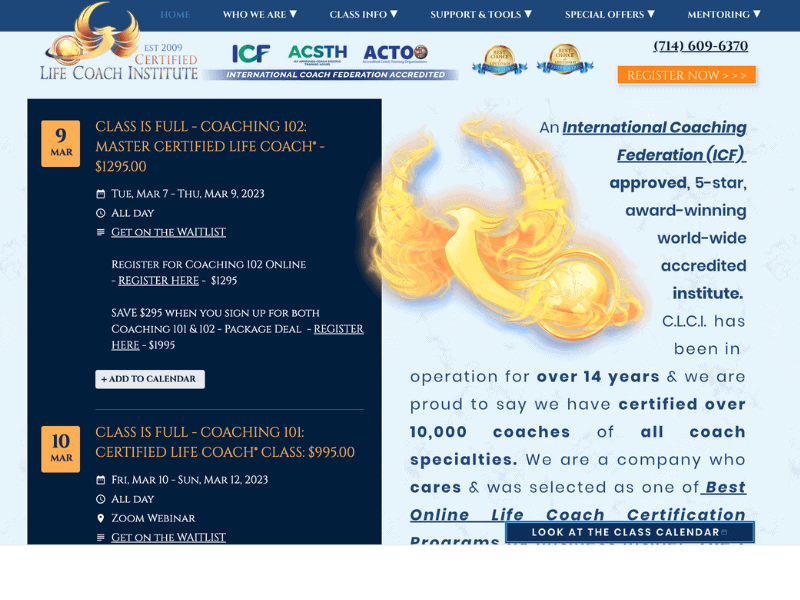 Best for: Affordable, fast track program
Cost: $995
Time required: 3 days
Voted as 2022s "Best Choice for Life Coach Certification" by Life Coaching Today, and "Best Online Life Coach Certification Programs" by Business Insider, the Certified Life Coach Institute claims their training is not only great for coaches but for business coaching, relationships, and life.
The course is ICF approved and only takes 3 days. You can use their life coach certifications anywhere in the world and learn skills in any niche or for any profession.
While the Certified Life Coach Institute makes bold claims about the 10,000 coaches they've trained, it's hard to believe you can get the coaching skills required for professional excellence in just 3 days.
So, who is this life coach certification for? Those short on time and curious about life coaching and business coaching but not yet ready to invest thousands of dollars into a year-long program.
New coaches who want to learn as much as possible without making too much of a time commitment can definitely benefit from this intensive program. You also get lifetime access to the coaching community when you sign up to courses with this coaching institute.
This is an ICF accredited program and can make a great entry point into the world of online coaching training. The life coaching certificate from the Certified Life Coaching Institute is a lot more affordable than other courses mentioned on this list. Prices start at $995.
Are there any free online training programs?
Times are tough, so it's understandable that up-and-coming life coaches are looking for some free content.
Though you won't become an ICF associate certified coach with a free coaching course, there is a good deal of useful information on blogs and coaching websites that can be incredibly useful. I mean, just look at Paperbell's very own blog as an example!
Our best recommendation is to regularly peruse the blogs of your favorite coaches and organizations. Often, they'll drop little nuggets of wisdom that you can use to stoke the fires of your own business. Just remember to drop them a comment of thanks if you successfully use their methods in your own work. After all, it's nice to be nice, and praise can be super validating for any coach that's having a bad week!
You can also check out more affordable programs on sites like Coursera and Udemy, where you can find life coaching certification programs for free or for a few hundred dollars.
While you won't receive professional certification by completing these courses, the coaching schools on these platforms provide insightful knowledge. These lower-cost courses are also great if you're curious about life coaching but aren't yet ready to make the investment in one of the more expensive courses. You can also use these platforms to find more niche programs, such as health coaching or a wellness coaching online program.
Making that crucial decision about life coach certifications…
Though it can feel overwhelming, choosing the best life coaching courses for you is an important step to get right.
The most important thing to do when narrowing down your options is to weigh up the criteria that we've touched on. From there, you can decide which institution's methods work best with your personal goals as a coach.
Regardless of the path you choose, just remember that any great life coaching program will give you the confidence with which to get going.
With the right amount of patience and grit, any of the life coach certification programs above are sure to create a competent coach who's ready to start a life coach business and seize any challenge waiting on the other side!