The 17Hats
™

Alternative That Was Made for Your Coaching Business
Paperbell understands what a modern coaching business looks like. That's why we have unique features, like delivering digital downloads with your coaching sessions, facilitating group coaching, the ability to create payment plans, pay-in-full discounts, and much more. Learn more about the 17Hats™ alternative that is custom-built just for your coaching business!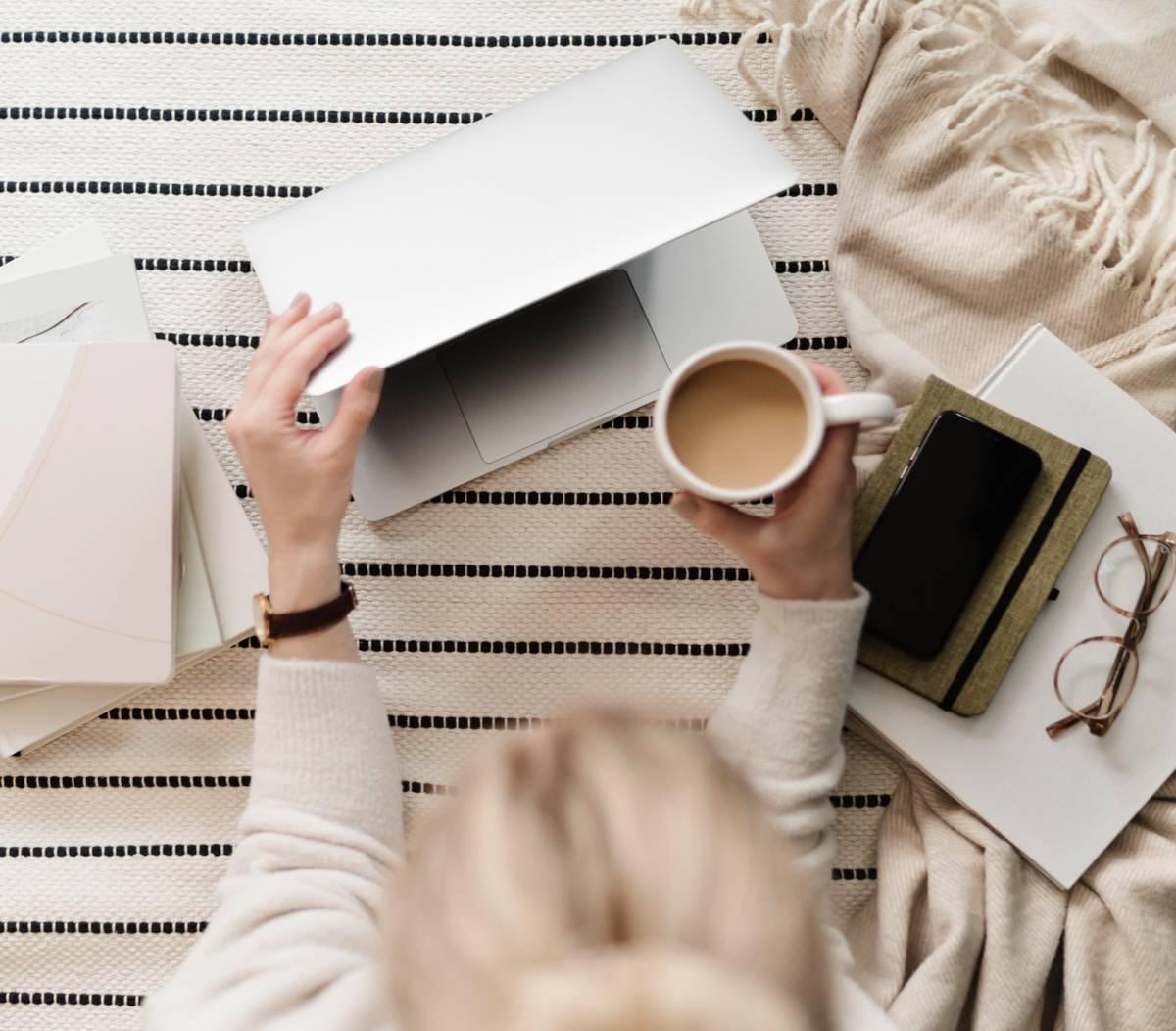 Stop Using a Generic Tool and Start Using a Platform Just for Coaches
17Hats™ is a generic tool that is missing features that many coaches need. Try to sell a group coaching session or a multi-session package with 17Hats™, and you'll see what we mean. 
Paperbell lets you sell multi-session packages, subscriptions, group coaching and more, PLUS scheduling is fully integrated into your client onboarding process. We handle your contract signing, your client notes, and everything else you need for your client admin.
Plus, Paperbell can sell and deliver complex packages. Want to do a group coaching package that also includes a one-hour 1:1 intro call and a 90 minute 1:1 wrap-up? Paperbell can do that. 
Why Coaches are Looking for an Alternative to 17Hats™
for Their CRM, Billing & Scheduling
You Don't Want a Complicated Set-Up
17Hats™ requires you to create a "workflow" to do some simple things that Paperbell does automatically, like send an appointment reminder email or include an intake survey for your package.
You Sell More than Just Single Appointments
We're designed for coaches to sell coaching packages. That means multiple sessions, different call lengths in the same session, combining group and 1:1 sessions, and more. Payment and scheduling for any kind of package, simple or complex, is fully integrated.
You ❤️ Beautiful, Modern Design
Paperbell lets you impress your customers with a gorgeous and up-to-date scheduling and checkout experience.  And Paperbell is a pleasure for you to use, too – clean and simple, with an intuitive, elegant interface. 
You Need to Track How Many Sessions Are Left
No more hacked-together systems for figuring out how many sessions you have left with a client. You and your client can both see how many sessions you have left and when it's time to purchase more. Plus, create client notes and questionnaires. 
You're Into Elegant and Simple
We are NOT about adding another headache to your to-do list! Most of our customers require zero support to set up Paperbell on their own and find they can easily do it in under and hour. Of course if you do need us, we offer support that one review described as "on par with Disney!"
You Live in Google Calendar
Paperbell automatically sends a Google Calendar invite out with the meeting link included (along with a lot of other helpful scheduling features). Unlike 17Hats™, we assume that you want to use Google as your main calendar, and everything is reflected there. 
17Hats™

vs Paperbell: Common Questions
Can you coordinate between different time zones?
Yes, we  are a 17Hats™ alternative that automatically detects the time zone of both you and your client. Paperbell automatically does scheduling in everyone's local time zone
Can I use Paperbell for free sessions?
Yes, you're in control! You create your own packages with any price and any number of sessions. 
Do you integrate with Zoom?
Yes, we have full integrations with Zoom and Google Meet. Or, just enter the URL or phone number of any other video or phone conferencing tool. 
Do you integrate with Google Calendar?
Yes, Paperbell checks in with any Google Calendars you've synched to make sure you're truly available before a client can book a spot. Paperbell also sends a Google Calendar event to both you and your client. 
Can I add an intake survey?
Yes, fully-customizable surveys are baked right into the client onboarding flow. Our online coaching tool puts the entire client onboarding process in one place.
Can I send reminder emails?
Yes! We are a 17Hats™ alternative with custom reminder email notifications. Paperbell will automatically remind your clients about your coaching appointments, and you can completely customize the text of the emails.
Can I embed Paperbell into my website?
Yes! You can link to your booking pages or embed a booking calendar directly on your website. (Here's an example.) You can also link from your social media, email marketing, or anywhere else on the web. 
Can I sync my existing calendar with Paperbell?
Yes! We integrate with Google Calendar to pull in your existing appointments and ensure that you're never double-booked. Paperbell also sends a Google Calendar event to both you and your client.
Can I see an example of someone using Paperbell?
Do you handle contract signing?
If you are looking for an alternative to 17Hats™ with contract signing fully integrated, look no further! We partner with HelloSign to make contract signing a seamless part of your scheduling flow. 
Paperbell is the 17Hats™ Alternative that Does Everything Your Coaching Business Needs
Billing Software
Payment and booking is one seamless process for your clients. Plus, you can create subscription, group coaching, and multi-session packages. And you can accept all major credit cards.
Sell Digital Downloads
Sell standalone digital products or integrate them right into your coaching offer! You can deliver an ebook, spreadsheet or audio file right alongside appointment booking.
Client Management
Yes, Paperbell is also a CRM. See your notes, purchase history, signed contracts, completed surveys, appointment history and more for each client at a glance.
Appointment Scheduling
In addition to handling your checkout process, Paperbell also includes a complete scheduling/booking system for your clients to get onto your calendar.
Free Account, No Credit Card Required
payment, contract, scheduling, & admin coaching software
There's no time limit, and you'll have access to every feature. That includes scheduling, checkout, digital downloads, contract signing, and more.
Your account is totally free and unlimited through your first client, however long that takes.  
* Free accounts are a limited time launch offer